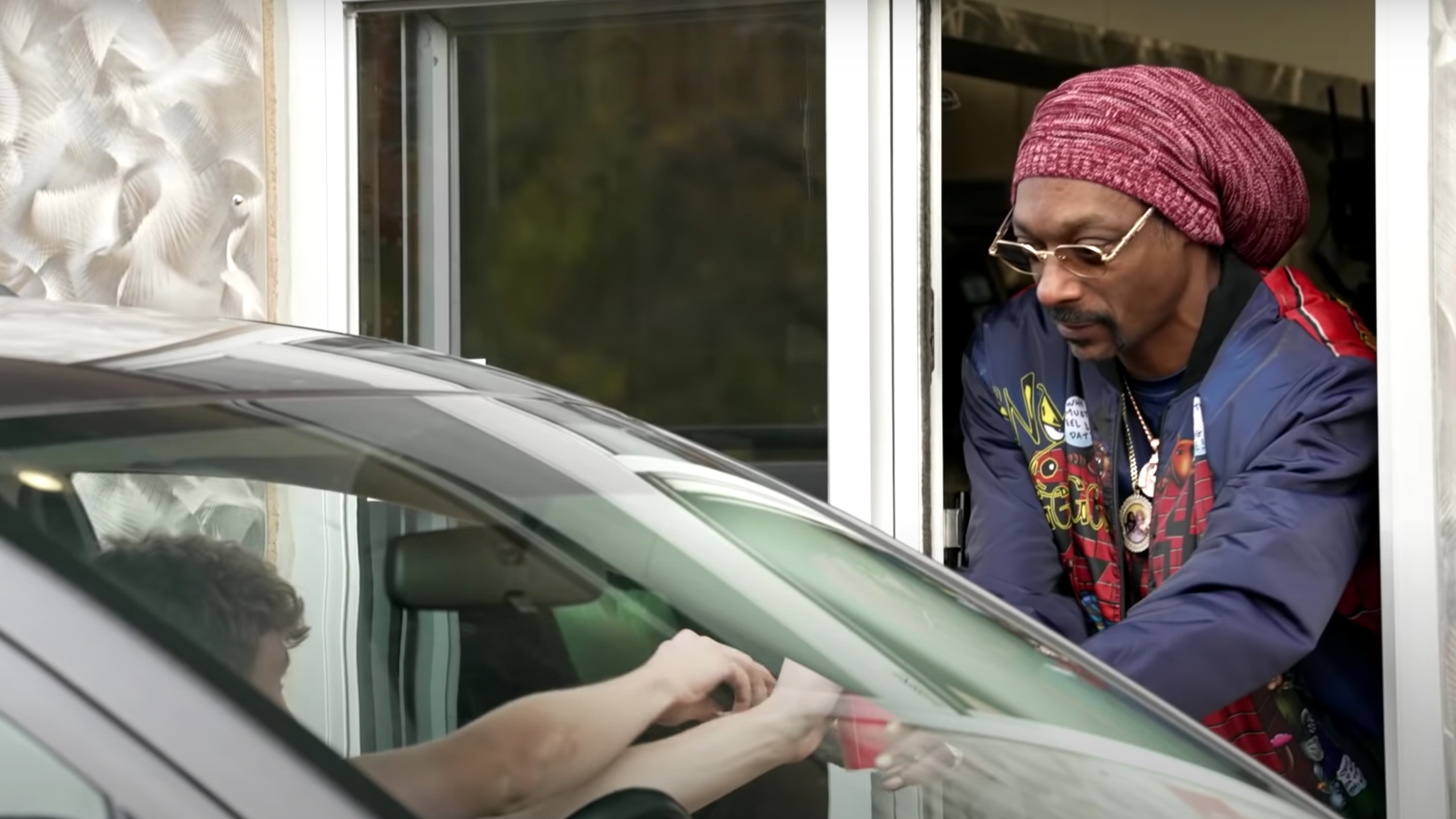 Credit: YouTube/Raising Canes
When most artists are promoting an album or a movie, there are traditional media appearances they do. If you're Snoop Dogg, you're so famous, you literally do whatever you want. In the case of his most recent album, that would mean randomly dispensing chicken at the drive-thru window for a Raising Cane's, causing utter pandemonium at the restaurant.
Snoop went to the restaurant near the University of Arkansas as part of his promotion for his latest album, "Algorithm." And it might have worked out pretty well, as his appearance definitely conquered the algorithms and quickly went viral.
"He's a HUGE Caniac," a Raising Cane's spokesperson told NBC. "Cainiac" being what the restaurant calls its most devout fans. Needless to say, college kids in Arkansas were not prepared to meet the rapper when they were picking up their lunch. One student took a video of the surreal experience, and it went viral on Tik Tok.
The girls were laughing and shrieking, while Snoop, ever the businessman, was saying "get ALL this on camera, don't miss none of this" while handing over their lunch.
"I turned I look,  see that it's Snoop Dogg," she said, laughing. "And we're just like completely at a loss for words because it was so random. Like, we weren't expecting anything at all. Also, we live in Fayetteville, Arkansas. So like we were not expecting any celebrities to be here."
His latest album is out now, and here's hoping that for the next one he'll show up at a White Castle in Ann Arbor.