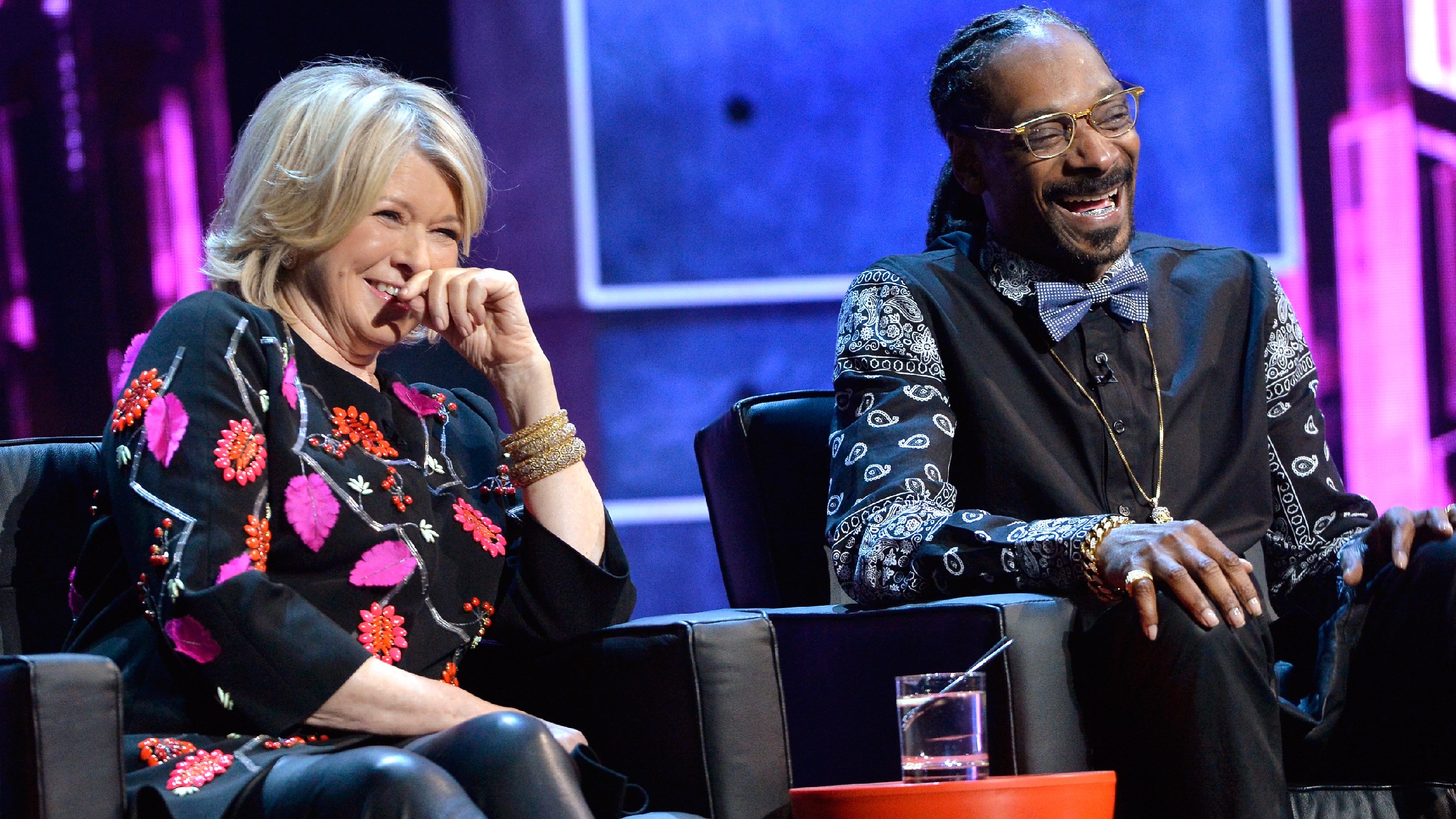 Credit: Getty/Lester Cohen/Contributor
Like milkshakes and french fries, this unlikely duo doesn't seem to go together – but something about it just works. Award-winning rapper Snoop Dogg and lifestyle tycoon Martha Stewart have a truly touching friendship, one that led the pair to co-host a show on VH1 with 40 episodes and counting. This Halloween, Snoop Dogg and Martha Stewart are teaming up once again to both host and judge a good old-fashioned competition.
This October, "Snoop and Martha's Very Tasty Halloween" is coming to Peacock, a program created through Peacock's partnership with Buzzfeed. Skilled bakers from around the country set their spooky sights high, but only the very best made it through to the ghoulish game itself. The "Scare Squads" are set to compete in a competition so fierce that Frankenstein himself would be shaking in his oversized boots.
The Scare Squads will have their baking skills put to the ultimate test as they create unique and elaborate 12×12 displays, with each immersive world jam-packed with the spirit of Halloween. Though the show itself is only an hour-long, bakers will put everything they have into their eerie exhibits before the final judging.
"Trios of talented bakers compete to build an immersive, edible spectacle that celebrates the colorful creativity of Halloween," Buzzfeed explained. "After the clock runs out, the judges crown the team that builds the tastiest confectionary world, and the competition ends in a fantastical Halloween party."
Alvin Zhou, Tasty food content creator, will fill the third seat on the judging panel next to Snoop Dogg and Martha Stewart. The show itself is unscripted, so although the bakers are sure to be entertaining, the banter between Snoop and Stewart will undoubtedly provide some much-needed laughter.
Don't miss "Snoop and Martha's Very Tasty Halloween," arriving on Peacock on October 21.