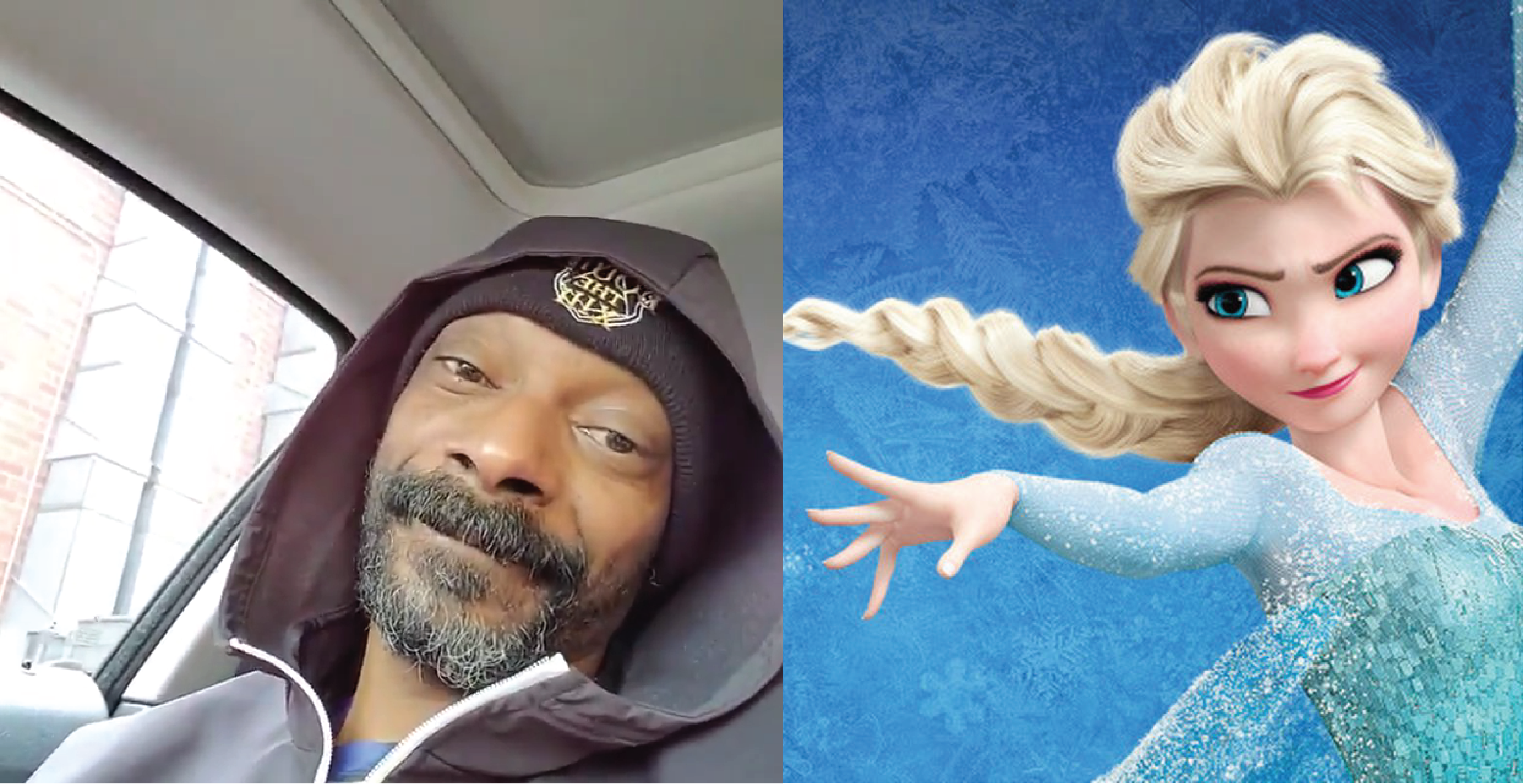 Credit: Twitter/arb Instagram/snoopdogg Disney
All dads everywhere know that the front seat of your car is the absolute best place to get some solitude. We love to milk that front seat for all it's worth. Need to run an errand? No problem. More front seat time. Fellow father, Snoop Dogg, has mastered the art of front seat time with a video that will absolutely make your day. Upon the first watch, it's merely a famous rapper from the '90s chilling out to the Frozen soundtrack. But upon repeat viewings, and this absolutely deserves repeat viewings, you start to realize that this video may be the answer to all of our problems. Twitter user, Amy Brown, reposted the video on her account. Take a look:
i would like to talk about this video of snoop dogg listening to the frozen soundtrack in his parked car pic.twitter.com/v46yLAwFwl

— amy b (@arb) May 13, 2020
Delightful, right? Let's break it down for further inspection. We open with Snoop's eyes:
Watchful. Mysterious. What's in store? He slowly pans up: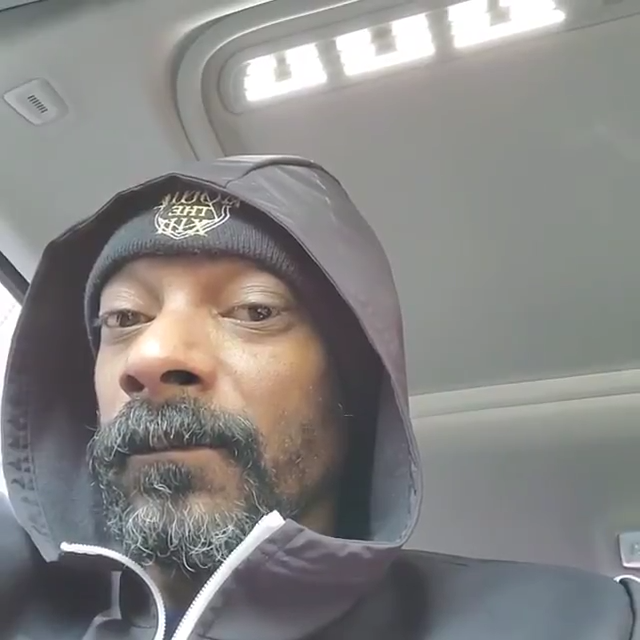 Snoop gives us a cold, dead stare, juxtaposing the pleasant vibe of the 2013 Disney classic. Does he hate the song? Or is he just "being?"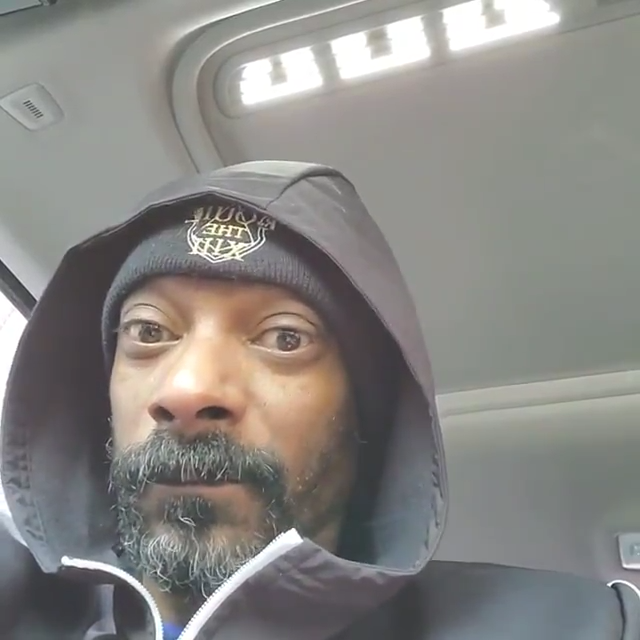 He's into it! He changes expressions as the chorus rolls in. Snoop is feeling this Elsa ballad like nobody's business.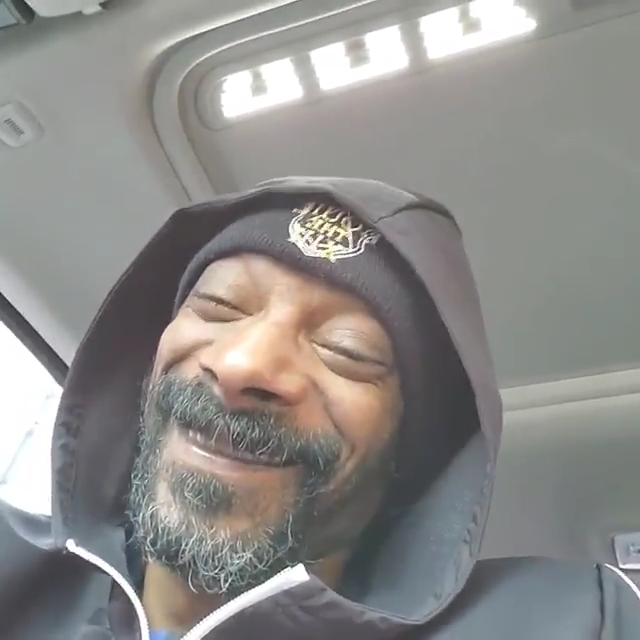 Snoop breaks the tension. Snoop loves the song. This is the Snoop we know and love. But why, Snoop? Why this song?
I had to come sit in my car and listen to this shit, man. Let it go.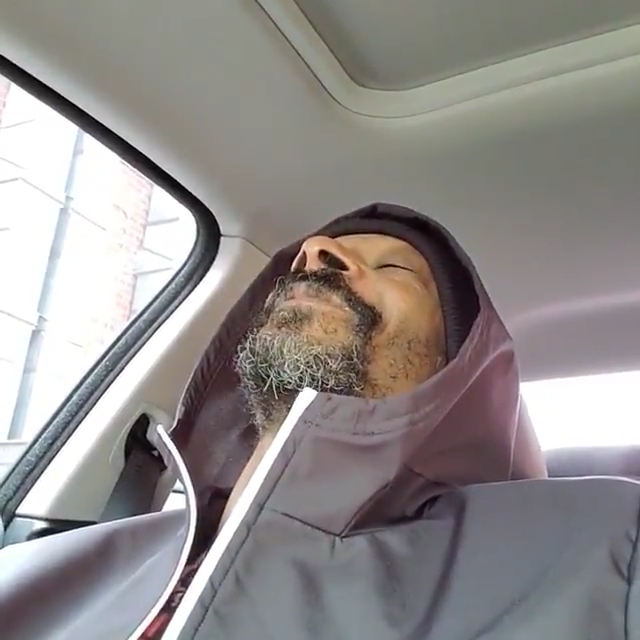 Snoop's really taking it in now. This is who we all strive to be in the front seat. Once again, and this is the best part of the video, Snoop reiterates his purpose.
I'm just sitting in my car listening to Let it Go.
He can't believe how good this song is. He is flabbergasted by the sheer power of Idina Menzel's vocals. And the message? Forget about it. This is the song that snoop, and all of us, truly need right now. Snoop reaches nirvana in this next moment: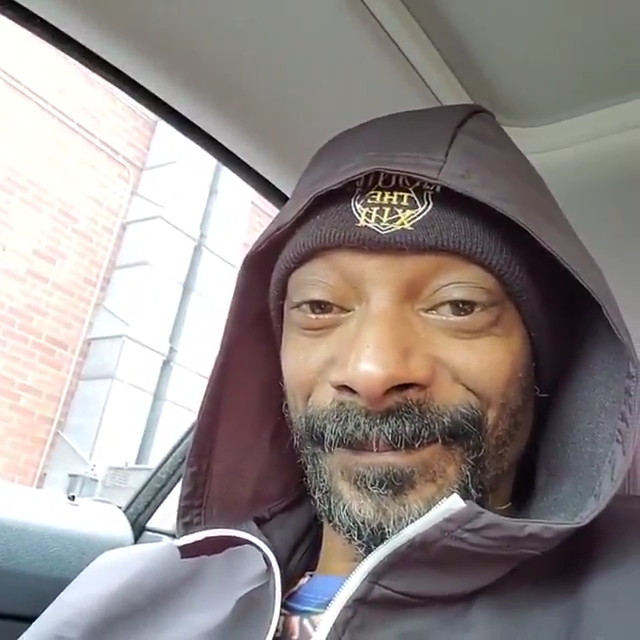 Could it be? Has he finally done it? Yes. Snoop has fully…100%…let it go: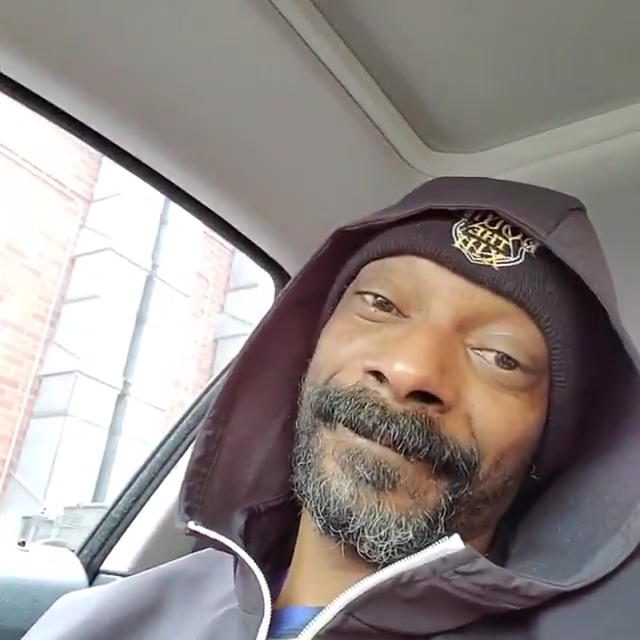 After rocking out to the next verse, Snoop reminds us, once again, to let it go. He closes with a truly uplifting message:
We'll be outside soon.
First of all, wow. What a journey. Thank you, Mr. Dogg. Twitter seems to agree:
like the rest of us, @SnoopDogg is having all the feels. he is not the hero we asked for, nor is he the hero we deserved. but he is: the hero we need. #letitgo #snoopdogg #covid19 #quarantine

— "tiger king" yuetsu ☮️ ❤️ ✌️ 🖖 ☯️ (@yuetsu) May 13, 2020
One could say we're ALL sittin' in Snoops car listening to Let It Go pic.twitter.com/HstFA09EFL

— TrAceOfSp♠️des*183cm* (@TraceHargrave) May 13, 2020
Wholesome Snoop is the best Snoop

— bkosh84 (@bkosh84) May 13, 2020
This exchange sums it all up for us:
Yes. And as a grown man, and a father, I've never felt more in common with another man on a spiritual level if I'm being totally honest.

— drinking heavily (@JHHerndon3) May 14, 2020
And finally, because sometimes the world is perfect, here is Idina Menzel sitting in her car listening to Drop it Like it's Hot:
Could have sworn it was drop it like its hard. Learn something new everyday @SnoopDogg pic.twitter.com/3sgqqwrcvo

— Idina Menzel (@idinamenzel) May 14, 2020
Thank you, Snoop. Thank you world.