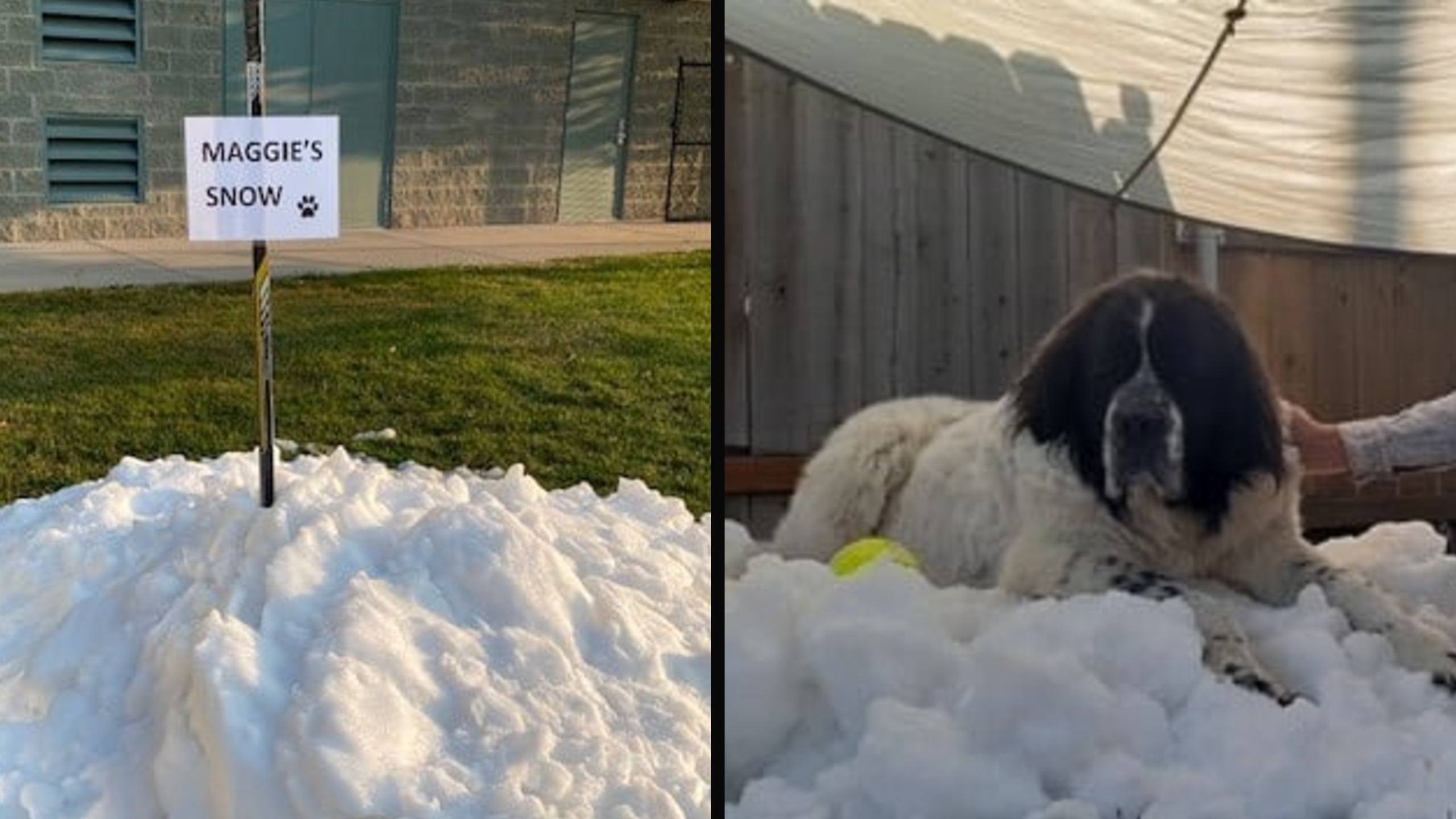 Credit: Facebook/slcoparksandrec
Losing your beloved family dog is a gut-wrenching experience. Owners will do whatever it takes to give their pets one last sweet moment before crossing the Rainbow bridge, but one Utah couple pulled out all the stops. It's quite a miracle they were able to let their dying dog play in the snow for one final time…in the middle of summer.
Eli Saltzgaber and Marianna Wilson sent word out across Salt Lake City that they were on the search for snow machines to help their beloved Maggie play in the snow for one last time after suffering from bone cancer.
The Salt Lake County Ice Center came to the rescue, with the offer of snow collected from their Zamboni. The facility director Tiffany King orchestrated the collection.
"We piled up in bins and put a tarp in (Eli's) van and loaded it up as much we could," she told the TODAY Show. The dog was tentative at first but then spent the entire day in her special snow pile in her yard. The Salt Lake County Ice Center shared the photos on Facebook, where they went predictably viral.
"Sending our love and condolences to Maggie's family," they wrote. "We appreciate the unique privilege of providing her a little heaven on earth."
Maggie's owners were appreciative and emotional over the gesture and the ensuing outpouring of support. They said it was nice to "not feel alone" during such a hard time. King told TODAY it was eye-opening that "a simple act of kindness, you just don't know how much it impacts the family."
We don't deserve dogs, so it's always incredibly heartwarming to see stories where people go out of their way to give a dying pet one last moment of joy and comfort.