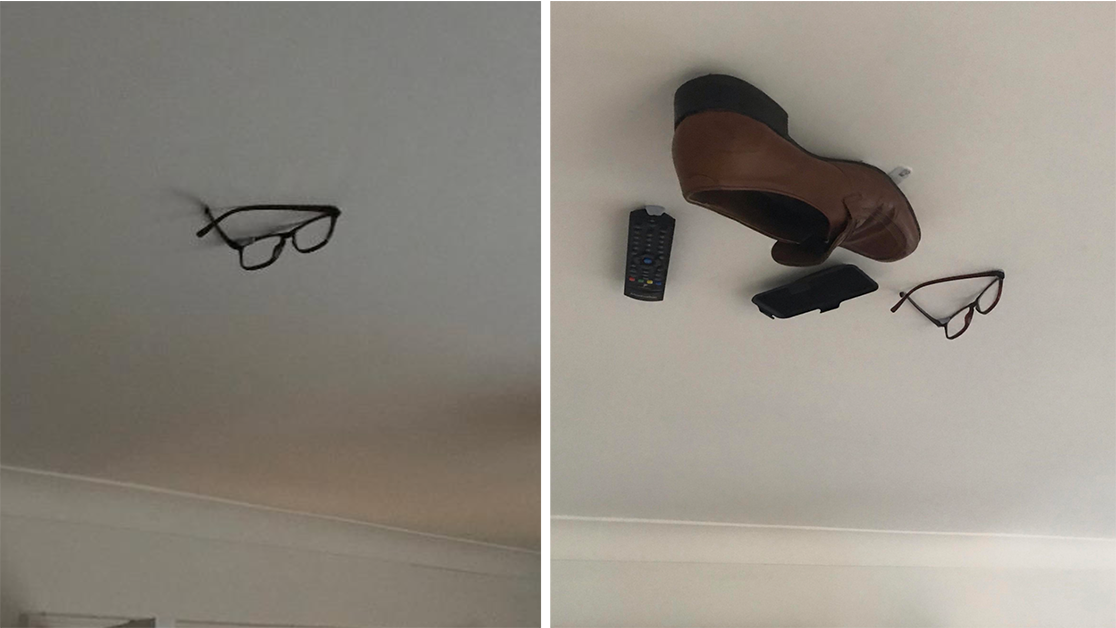 Credit: Reddit / SeamanTheSailor
Dads are known for a lot of wonderful traits. Attention to detail is not usually one of them.
To prove this point, one guy decided to test his dad by swiping his belongings and seeing just how long it would take for him to notice they were missing. For every day it went unnoticed, he would take another item.
Upping the ante even further, the devious prankster decided he would hide the items in plain sight… on the ceiling.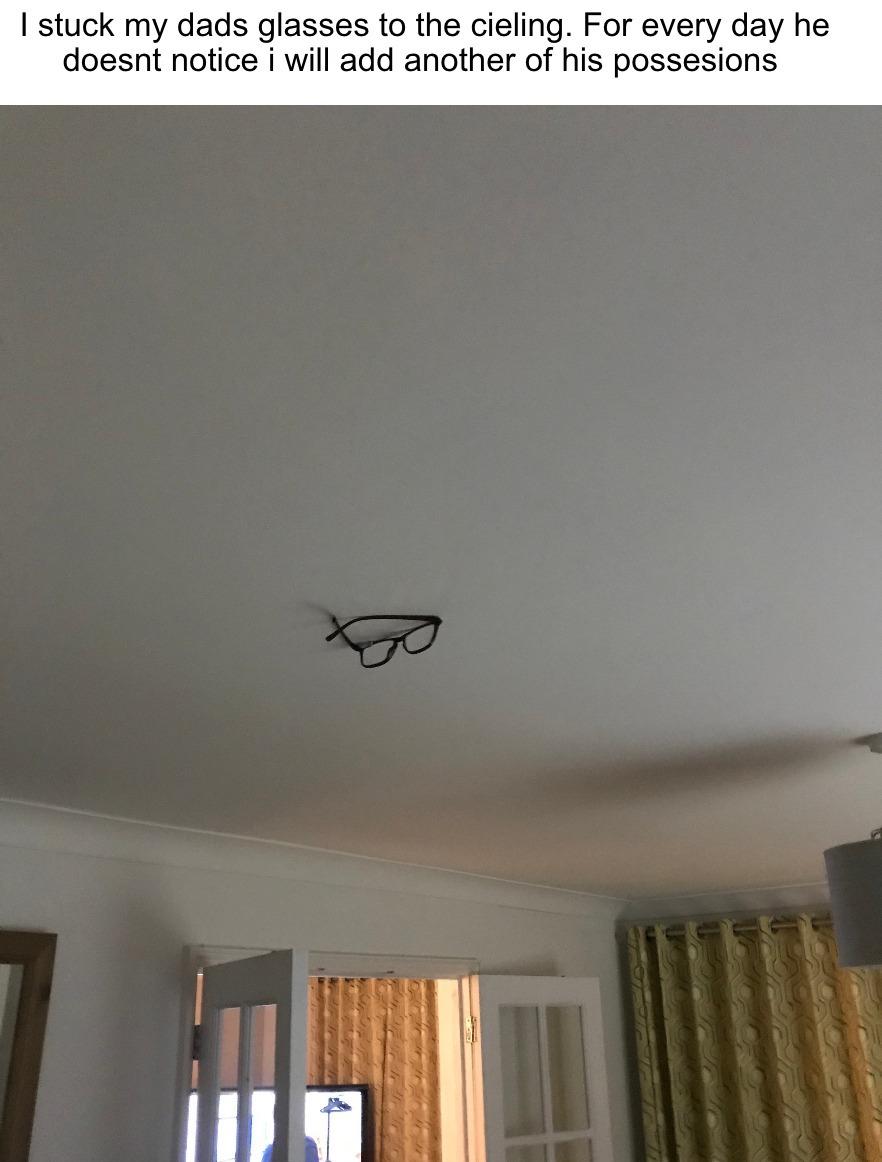 "I stuck my dad's glasses to the ceiling. For every day he doesn't notice I will add another of his possessions," wrote Redditor and expert prankster SeamanTheSailor.
One person made the astute remark that his poor dad would probably need the glasses in order to find them, to which the son responded, "They're his readers, I'm not that evil."
But this was just the beginning. When day two rolled around, he took a quintessential dad item that he would be more likely to notice: the infamous cell phone belt clip.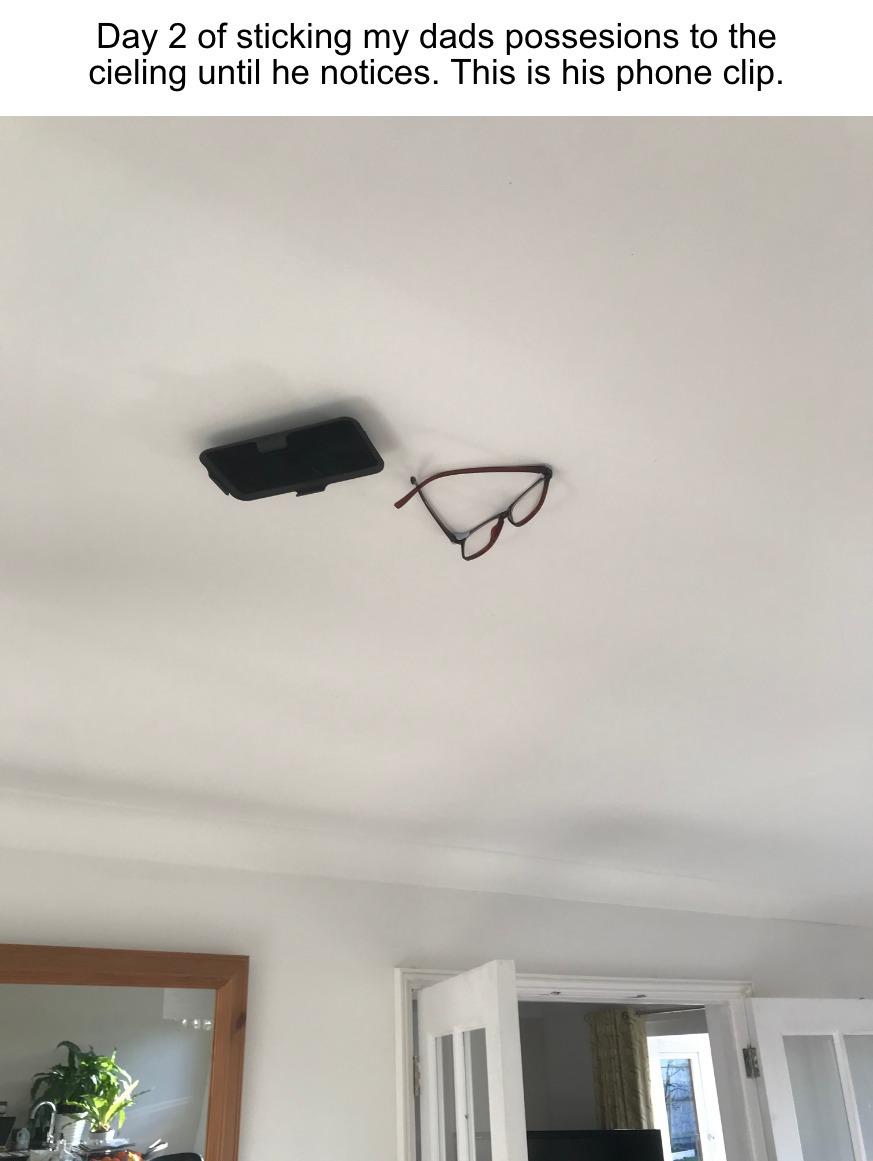 And yet, the prankster's dad still remained none the wiser. The stakes would have to be raised once more.
Day three saw a bold addition to the growing ceiling collection thanks to some heavy-duty command strips: a solitary shoe. Sure, dad was bound to have extra pairs laying about, but it's pretty hard to miss a ceiling shoe.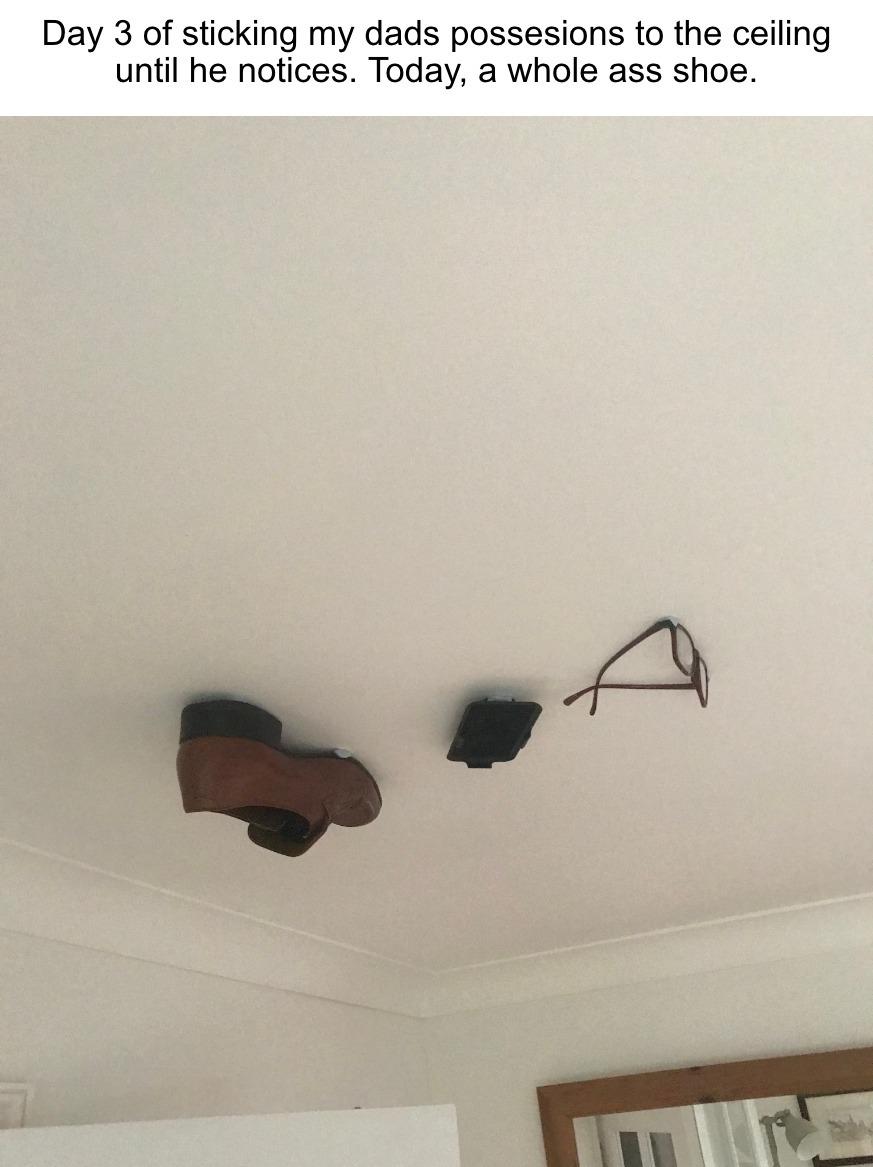 But wouldn't you know it, dad remained clueless about the elusive ceiling stash.
This called for the big guns. What is something that dads always notice when it's missing? What's something so crucial to their happiness and comfort?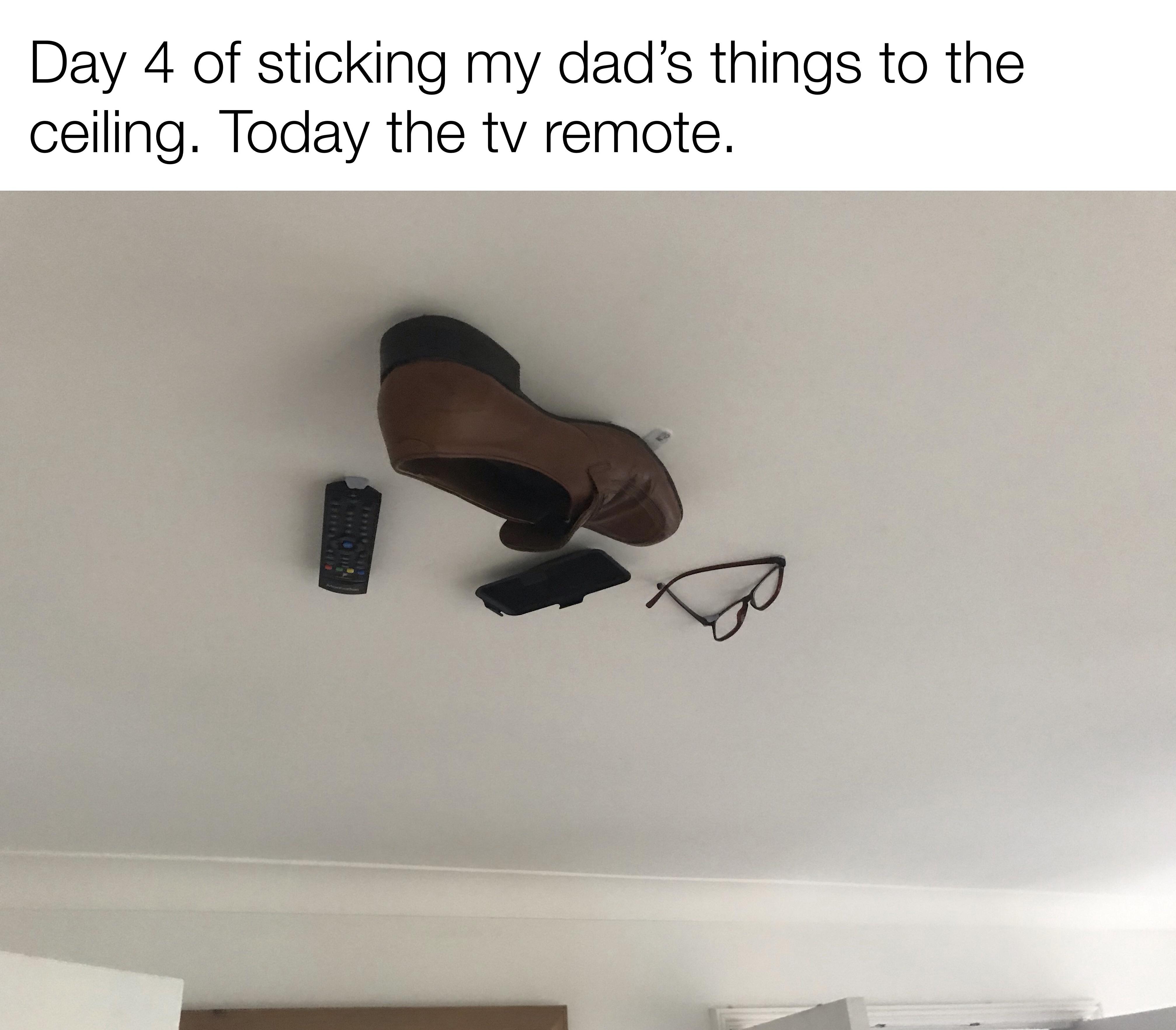 Yes, the TV remote.
Treasured by all and already elusive in its own right, this was the proverbial straw that broke the camel's back. When day five rolled around, the prankster found only the remnants of adhesive left on the ceiling where his growing collection had been.
"Well boys it was a good run, but all things must come to an end," he captioned the final photo of the series.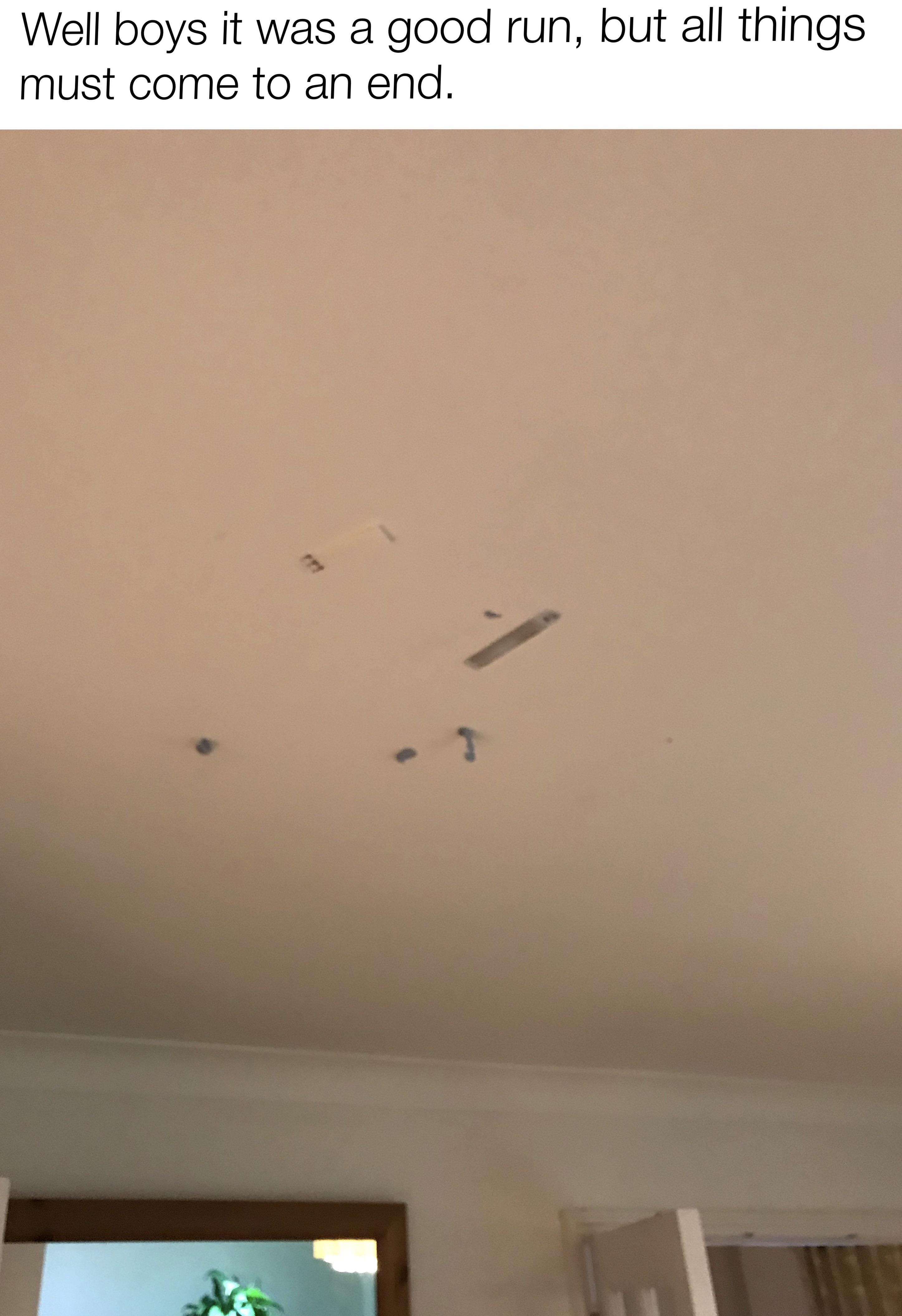 Thankfully, pops seemed to take the prank in stride, clearly appreciating it for what it was.
"He called me a cheeky c***, then we had a beer together and I [showed] him all the comments on my posts."
Honestly, we can't imagine a better ending.