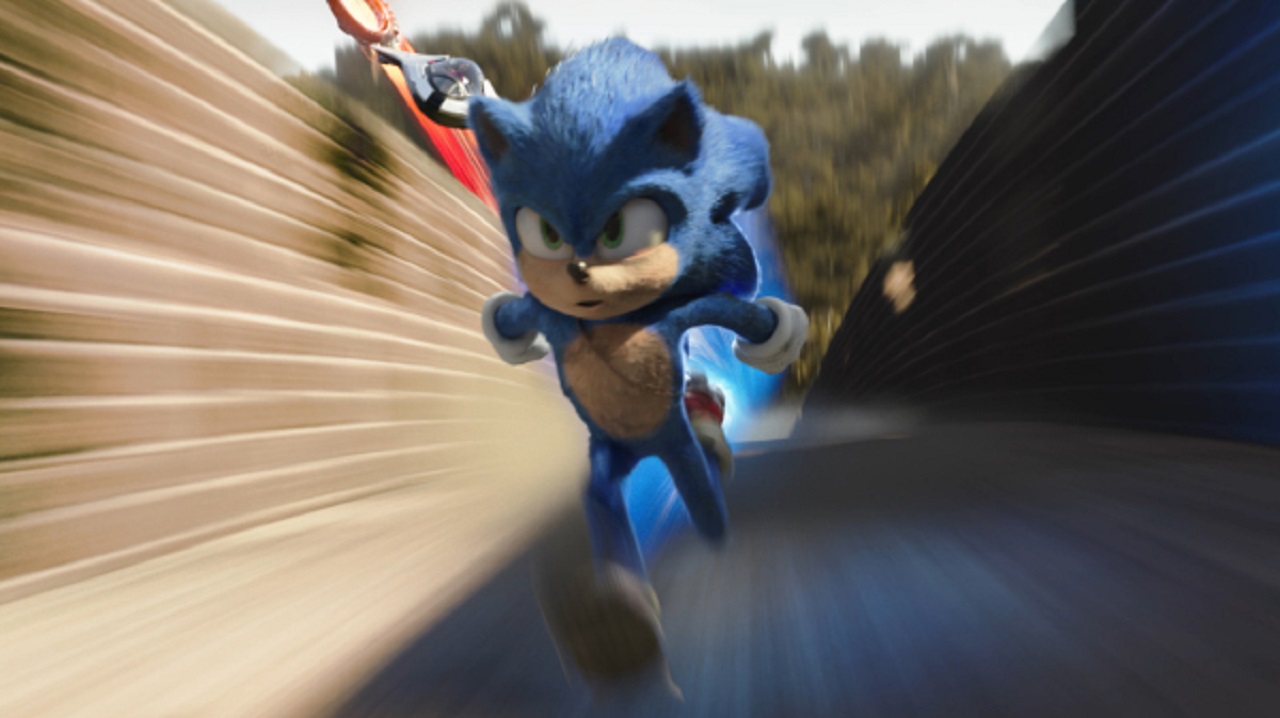 Credit: Paramount Pictures
Ben Schwartz is a busy dude.
His Space Force just debuted on Netflix, before the quarantine he was performing improv on tour with Thomas Middleditch (you can see those three specials on Netflix too), he reprised his legendary role as Jean-Ralphio for the Parks and Rec virtual reunion, and he starred in last year's Sonic the Hedgehog movie as the voice of Sonic himself.
Now, according to Variety – and Schwartz's own Instagram account – he'll be back to reprise that role too, in a sequel to the surprisingly successful movie.
View this post on Instagram
Variety doesn't have many details, but Schwartz will obviously be back as the speedy critter from another world who struck up a friendship with James Marsden's small-town cop. Together the pair evaded the evil Dr. Robotnik, portrayed with scenery-chewing glee – and a scene-stealing mustache – by Jim Carrey, who ended the first movie stranded on a mushroom planet.
No idea yet if he or Marsden will be back, but based on the movie's end-credit scene, Sonic's little friend Tails will be joining the adventure, no matter what form it takes.
The movie's success was a bit of a surprise, especially after Sonic himself underwent a total redesign after fans objected to his look in the first trailer. Apparently fans were happy with the new version, as the movie grossed $58 million in its opening weekend, which was the biggest opening for a movie based on a video game character.
Hopefully, the studio won't have to re-engineer Tails for his debut in the sequel!