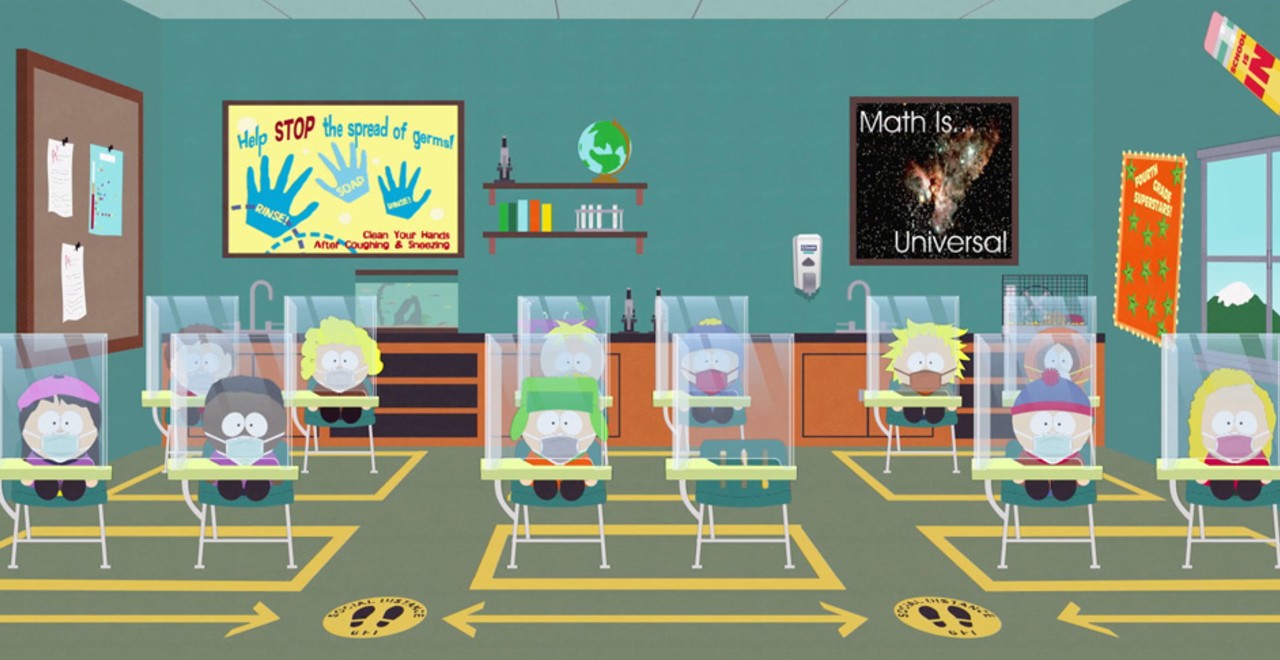 Credit: Comedy Central
After 23-years, South Park has finally found a topic worthy of if its first hour-long episode: COVID-19. The iconic Comedy Central show is airing an hour-long pandemic special on September 30th and the coronavirus and life in 2020 will be skewered in a way only Trey Parker and Matt Stone can.
South Park has ably tackled apocalyptic and depressing stories before, injecting them with a cathartic amount of laughter. Their brand isn't for everyone, and some people seem utterly intent on never laughing again, but for adults who like jokes, this is going to be a very funny special. We've seen COVID humor in 30 Rock and Parks and Rec pandemic specials, but those were limited by the format. This…will be something much greater.
The on-going pandemic presents continued challenges to the citizens of South Park, in the hour-long, supersized episode titled "The Pandemic Special" premiering Wednesday, Sept 30 at 8p ET. pic.twitter.com/wzyTXxjNtl

— South Park (@SouthPark) September 15, 2020
Here's the full episode description: "Randy comes to terms with his role in the COVID-19 outbreak as the on-going pandemic presents continued challenges to the citizens of South Park. The kids happily head back to school but nothing resembles the normal that they once knew; not their teachers, not their homeroom, not even Eric Cartman."
The preview shows Randy trying to take advantage of the pandemic, Cartman afraid he might be forced back to school, and Kyle doing his best to practice social distancing. It also shows a classroom with masked kids in plexiglass dividers with a detective as their new teacher.
There's no official word on the premiere for the show's 24th season, but the pandemic special promises to be one for the pantheon. The "Pandemic Special" airs September 30th at 8:00 p.m. on Comedy Central and will be available to HBO Max viewers the next day.