Special Needs Puppy Gets Ghosted by Adopters, Goes Viral, Finds Fur-Ever Home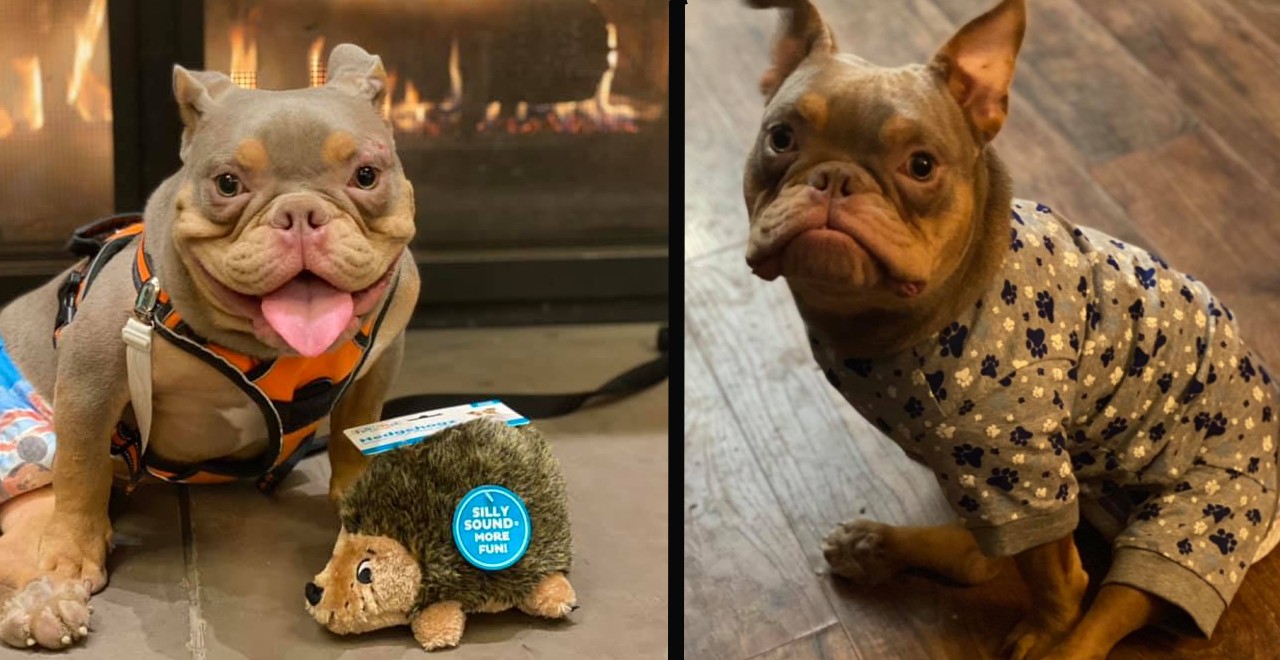 After being ghosted by potential adopters, a special needs puppy named Jack has finally found his forever home.
In January the 9-month-old pup with spina bifida had a bath, put on his fancy harness, a fresh diaper, and went with his foster team on a 40-minute drive to meet his new owners. And he was ghosted. All that, and they were a no-call, no-show.
Peaches Bully Rescue in Ohio posted about the puppy's disappointing day out. They said the foster team put in all that work, drove 40 minutes each way, and puppy Jack was ghosted. The post on Facebook said he was "very sad" and that it was a "huge disappointment." But, they realized that just wasn't going to be his family.
"Respect that we are all volunteers just trying to give this guy his best chance. Not showing up or calling is bad form," they wrote. "Your family will come sweet boy, and when they do, they will be perfect."
But the post on Facebook did resonate with people. Like, a LOT of people. In fact, it quickly went viral, as plenty of decent people out there felt for the lil guy. And since the post went viral, Jack had HUNDREDS of people lining up to adopt him and give him a home.
Since then, his story has been covered by People Magazine, the Today Show, and The New York Post.
The rescue is processed hundreds of applications and has expressed deep gratitude for the gifts and warm wishes they've received. They said the post reached more than 3 million people, and they've heard from folks in Australia, the U.K., Germany, Singapore, and more.
"Who knew that our little Jack Jack would be so widely loved," they posted about the attention. "Thank you all and please support rescue. We are the last chance for many animals in this world."
Because of his condition, Jack has to wear a diaper, but he is still mobile and still cute as heck.
And now he has a family to take him in fur-ever!