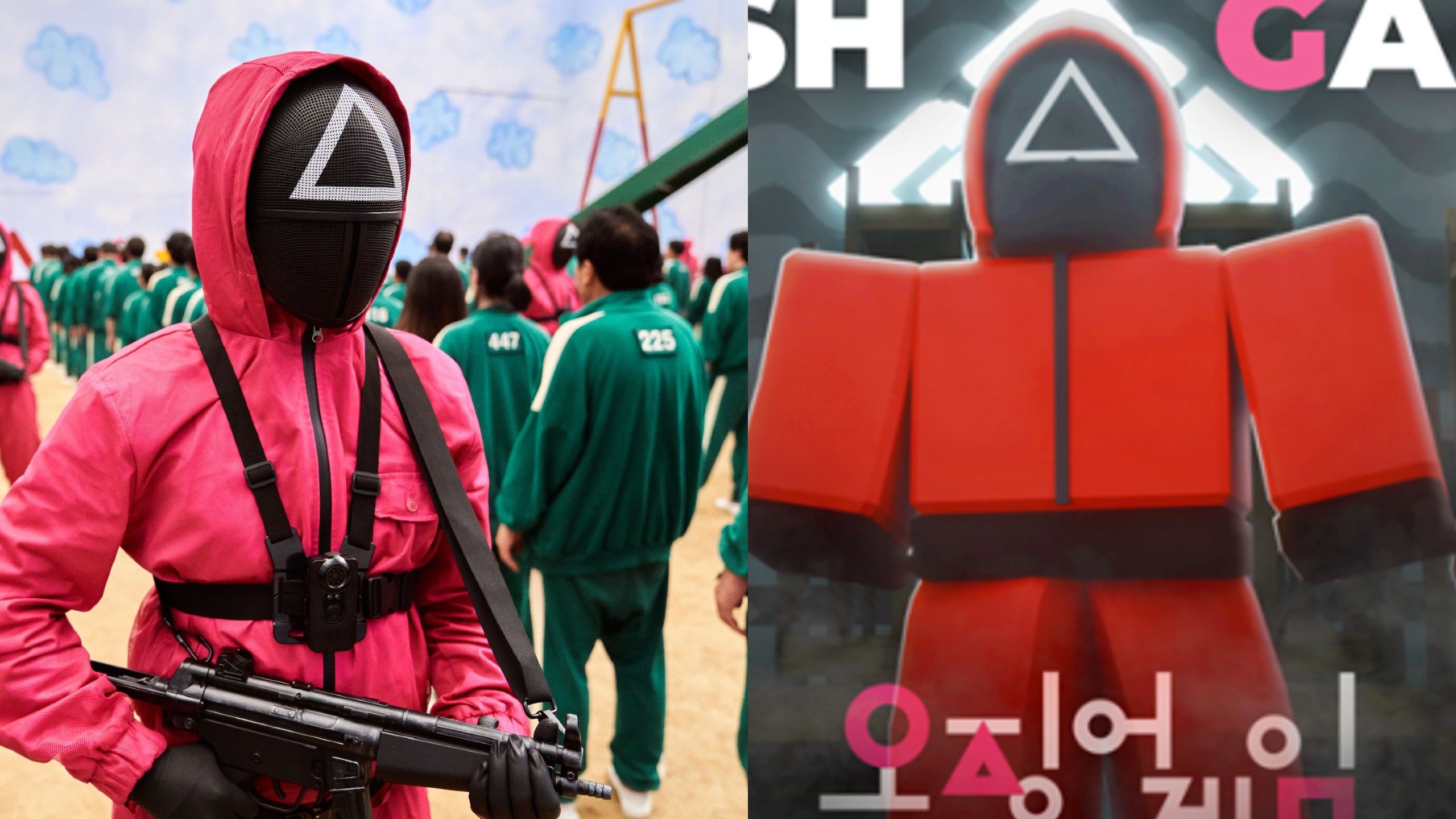 Credit: Netflix/Roblox
My wife and I are almost finished watching the first season of Netflix's breakout-hit 'Squid Game', and we're absolutely addicted. For the uninitiated, Squid Game is a nine-episode South Korean thriller where everyday people are offered the opportunity to go to a remote island to play children's games to earn a ridiculous amount of cash. The problem these people quickly realize is that these games are life or death situations, and the participants are fighting for their lives to win the grand prize. It's a rollercoaster ride of emotions, to say the least. Jam-packed with ultra-violence and moral dilemmas, it's not for the faint of heart, but it's 100% binge-worthy. Apparently, it's also really popular on the children's video game Roblox too, which is both hilarious and horrifying all at once.
According to IGN, the Roblox versions of Squid Game are sometimes listed under different names like 'Fish Game' or 'Hexa Game'. Despite the variations in the titles, these games straight-up lift the costumes and challenges directly from the series. A quick search for Squid Game on Roblox's site reveals even more that haven't broken into Roblox's most popular categories.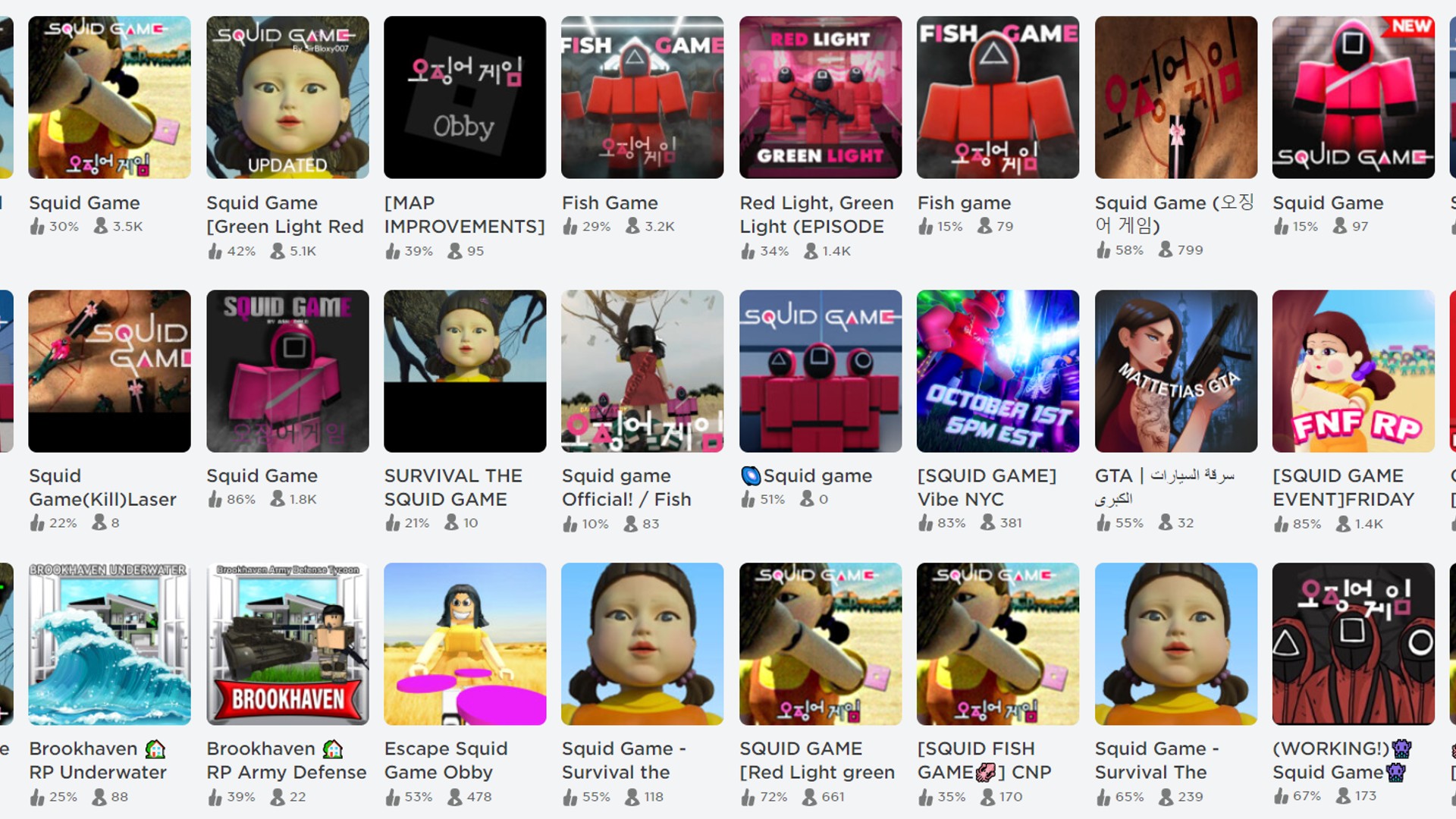 I haven't personally played any of the Roblox versions of Squid Game, but if they do feature challenges like the ones from the series… yikes. Squid Game's version of "Tug-of-War" literally has both teams chained to the rope, facing each other on opposite sides of a tall platform. Whichever unfortunate team is pulled off the edge in the middle meets a gruesome end. Did I mention the show isn't for children?
Now, I'm not here to tell you what your kids can and cannot play, because my kids play Roblox too. Just a friendly warning that if they are talking about playing 'Fish Game' on Roblox, maybe double-check to make sure it isn't too violent. I'm sure with it being Roblox it can't be too nuts, but you don't want your kid finding it really cool and then getting curious and searching up the actual Squid Game on Youtube. Let me tell ya, they are gonna see some stuff.
Also, just a warning. If your kids have been playing Roblox and all of a sudden they ask you to play "Red Light, Green Light"… RUN.