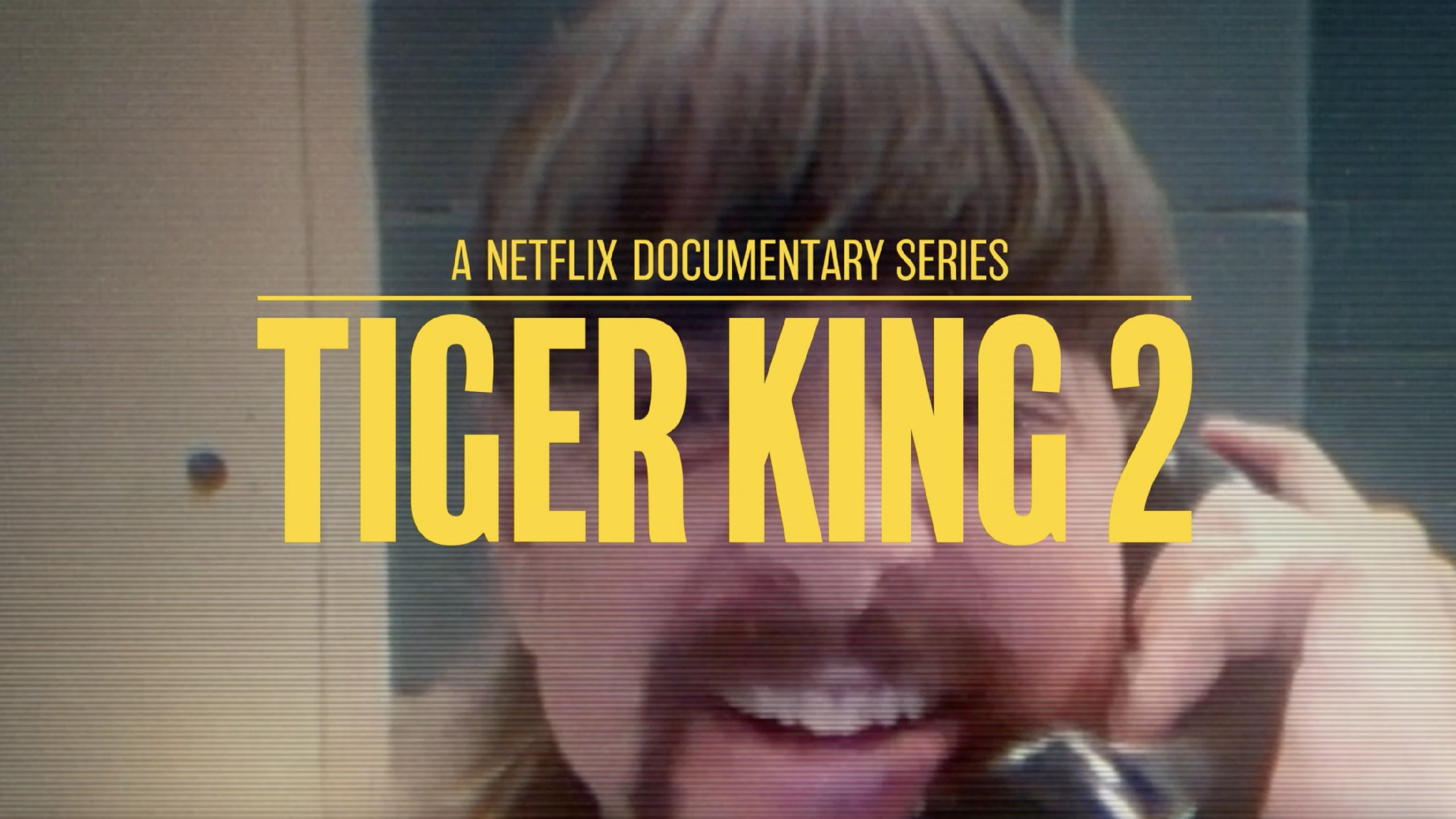 Credit: Netflix
Netflix made big news today by announcing that a new season of "Tiger King" is in the works, and will be available later this year. Season 2 of the sensational documentary series seemed rather improbable with where things left off IRL, now that Joe Exotic is behind bars and Carole Baskin is busy rapping and Dancing With the Stars.
The first season of the show hit at a perfect time when much of the world was behind told to stay at home for the first time. The truly wild documentary was the first cultural sensation that brought people together in quarantine life and people like Joe and Carole became household names.
Tiger King is coming back this year — and Season 2 promises just as much mayhem and madness as Season 1! pic.twitter.com/mFBUxtAl6i

— Netflix (@netflix) September 23, 2021
Baskin went from a rather anonymous big cat person to being on Dancing With the Stars in a crazy short period of time. Joe Exotic was banking on a presidential pardon that never came (leaving his limo waiting) and there are currently two dramatic series in the works about him from different streamers (neither is Netflix).
And now we find out we will get more than the original seven episodes of Tiger King. It makes sense they would try to get something together for a second season, given that the debut show was one of the most viewed shows EVER on Netflix. There's no word yet on the narrative for season 2 or what footage they have, but the streaming giant did talk about how it's making an even bigger push into the True Crime genre.
It makes sense for Netflix, as they can't compete for all the big tentpole shows (for every "Seinfeld" coming to Netflix, "The Office" leaves for greener pastures) and HBO Max and Disney Plus have a big advantage with new movies. This leaves documentaries as an easy way to make cheap, good content that has a chance to break out.
A Netflix spokesperson said about their entire slate of new True Crime shows:
Whether you want to dive into the psyche of a con artist, empathize with the victims of a scam, or piece together the puzzle of an investigation, these wild stories are often full of surprising twists and unusual perspectives."
Tiger King season 2 should hit Netflix later this fall, and it's already promising just as much madness and mayhem.