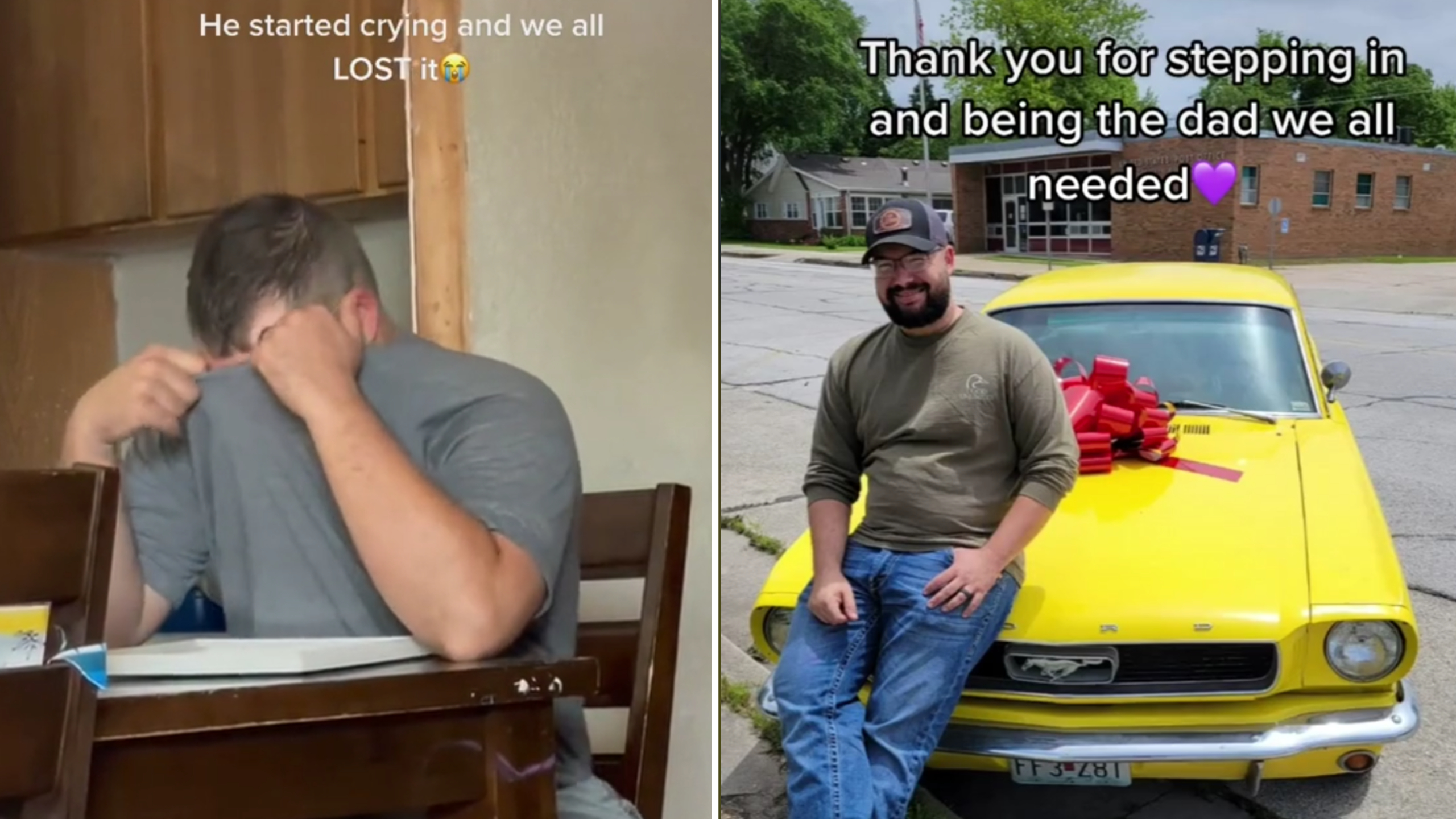 Credit: TikTok/jadakatherton_
When Daniel Ipcock became a stepdad at age 24, he was forced to sell his prized 1966 Mustang to help provide for his new family. He never regretted the decision, but his step-kids surprised him by buying the car years later so they could give their dad his beloved car back.
His eldest stepdaughter, Jada, shared the video of her and her sisters surprising their dad with the car on Tik Tok, where it quickly amassed MILLIONS of views. It's an incredibly touching gesture because it shows how much his step-kids appreciated him as a dad and that they understood the sacrifice he made for them.
"These girls are my life," he told a local TV station. Originally, he sold the car to his new father-in-law. When his father-in-law died years later, his brother-in-law planned to sell the car to someone outside the family. That's when Jada stepped in to buy it, with her sisters, for her stepdad.
"Twenty-three years old, taking on three kids. That's insane, you know, to give up something that means a lot to him, that was really cool for us," she said. "It was really cool to be able to give it to him."
There is no sweeter moment as a dad than when your kids go above and beyond to let you know how much they truly appreciate everything you've done for them. He may have loved that car as a teenager, but he definitely loves it more now.
"It just melts my heart to know that my kids love me as much as I love them," the proud dad said.