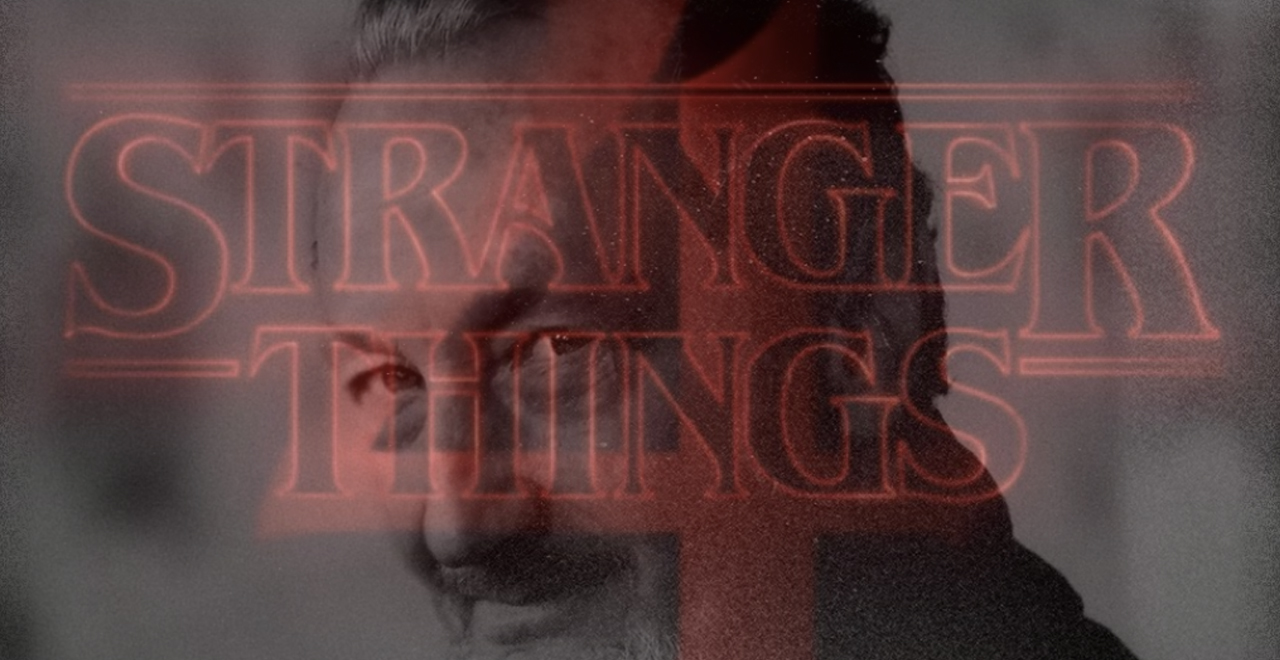 Credit: Twitter/Stranger_Things
It isn't often that a show gains a following as quickly as Netflix's Stranger Things. After the first season dropped, social media was almost instantly buzzing with praise and theories about the groundbreaking show. The story was mysterious, the cinematography was stunning, and the incredibly talented cast left us wanting more.
Stranger Things quickly made a name for itself, with 31 Primetime Emmy nominations in just three seasons. In fact, season three of Stranger Things broke Netflix's streaming record, with 40 million households streaming the show in the four days after its release (and 18 million finishing the series in that same timeframe). Now, to the delight of fans everywhere, season four is on its way.
Unsurprisingly, Stranger Things has done a brilliant job of keeping the show fresh and interesting. Every season has primarily the same core characters, but the story varies drastically across the seasons. Though we don't have the full storyline for season four yet, we do know that we'll be learning quite a bit about the backstory of our favorite police chief, Jim Hopper.
We also know, unfortunately, that the production of the newest Stranger Things season was delayed due to COVID. At the earliest, we likely won't be binging the show until the summer of 2021. In better news, filming resumed in late September – so though filming was delayed, we're on our way.
Some more photos and videos that were taken yesterday on the set of #StrangerThings4 pic.twitter.com/rhycU8uOAo

— StrangerThingsSpoilers (@SThingsSpoilers) October 22, 2020
Stranger Things made another announcement on Twitter earlier today, or more specifically, eight new announcements.
let's give our new cast members a big hawkins welcome. roll call 🗣 [thread]

— Stranger Things (@Stranger_Things) November 20, 2020
The show's official Twitter page welcomed its eight new cast members – most notably, Robert Englund. Don't recognize his face? Well, maybe that's because he's best known for his iconic performance as Freddy Krueger in 1984's A Nightmare on Elm Street (and if you recall, he looked a bit different playing that role).
Robert Englund aka Victor Creel is a disturbed and intimidating man who is imprisoned in a psychiatric hospital for a gruesome murder in the 1950s. pic.twitter.com/QsuaGTVqDf

— Stranger Things (@Stranger_Things) November 20, 2020
Other additions to the cast include Booksmart's Eduardo Franco, Jamie Campbell Bower of Twilight fame, and Game of Thrones's Tom Wlaschiha.
Get a sneak-peek into their Stranger Things characters below, and speculate wildly to fill in the blanks until the show drops!
Eduardo Franco aka Argyle: Jonathan's new BFF. We stan a fun-loving stoner who proudly delivers delicious pizza pies for Surfer Boy Pizza. pic.twitter.com/CzEJ8fRKWM

— Stranger Things (@Stranger_Things) November 20, 2020
Jamie Campbell Bower aka Peter Ballard is a caring man who works as an orderly at a psychiatric hospital. Tired of the brutality he witnesses day after day, will Peter finally take a stand? pic.twitter.com/hUlhKV9pwc

— Stranger Things (@Stranger_Things) November 20, 2020
Sherman Augustus aka Lt. Colonel Sullivan. He's an intelligent, no-nonsense man who believes he knows how to stop the evil in Hawkins once and for all. pic.twitter.com/kCCr1w7jbF

— Stranger Things (@Stranger_Things) November 20, 2020
Mason Dye aka Jason Carver is a handsome, rich athlete who is dating the most popular girl in school. But as a new evil threatens Hawkins, his perfect world begins to unravel. pic.twitter.com/HODaBaZaqL

— Stranger Things (@Stranger_Things) November 20, 2020
Tom Wlaschiha aka Dmitri, a smart and charming Russian prison guard. But can he be trusted? pic.twitter.com/oony5ss28t

— Stranger Things (@Stranger_Things) November 20, 2020
Nikola Djuricko aka Yuri is a seedy and unpredictable Russian smuggler who loves bad jokes, cold hard cash, and crunchy style peanut butter. …..Same. pic.twitter.com/4g1yUWkXBL

— Stranger Things (@Stranger_Things) November 20, 2020
Joseph Quinn aka Eddie Munson. He's the head of the Hawkins High official D&D Club, The Hellfire Club. pic.twitter.com/Hase8xIfsu

— Stranger Things (@Stranger_Things) November 20, 2020