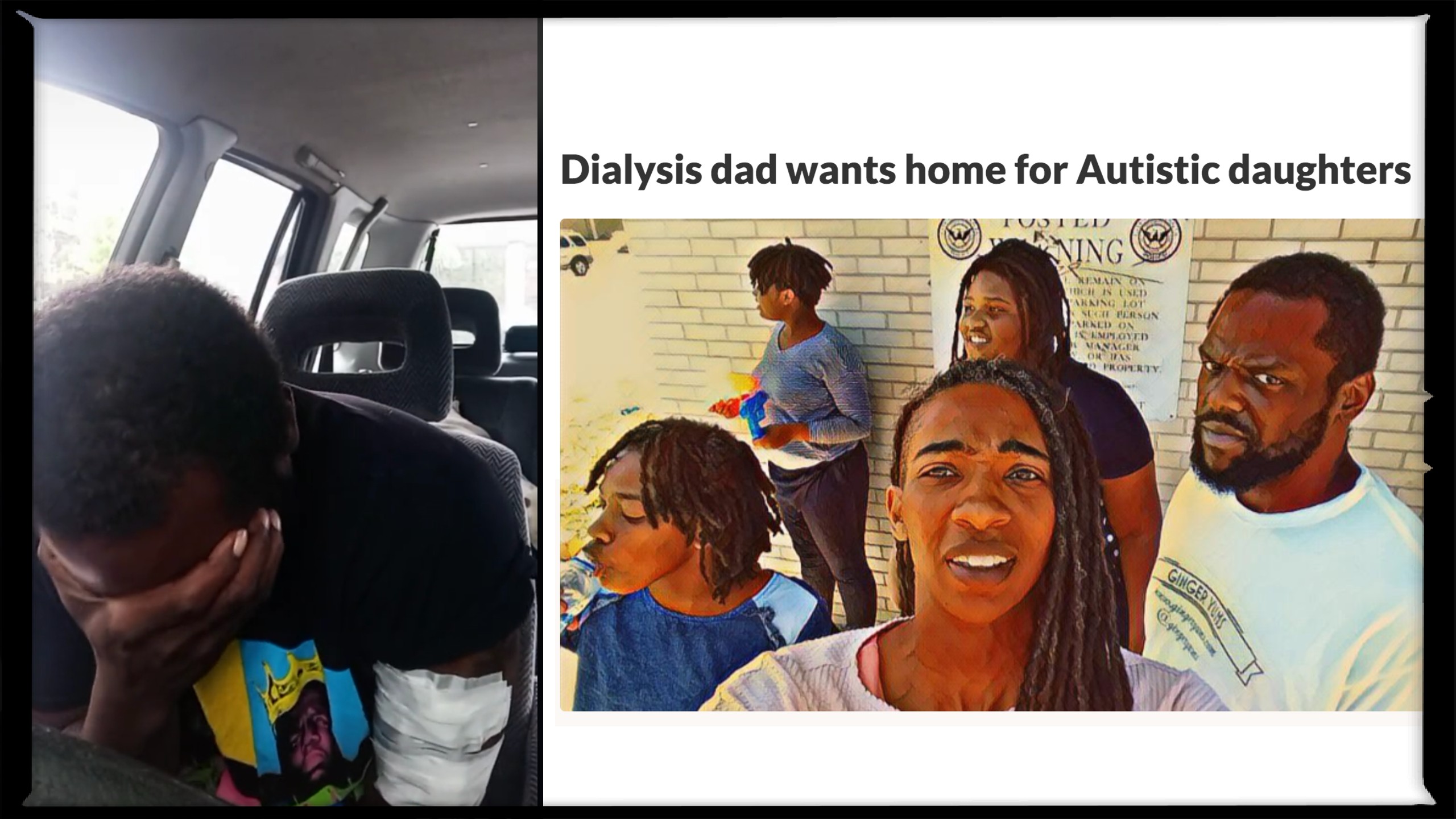 Credit: TikTok/yamainmanmike20, GoFundMe/Dialysis dad wants home for Autistic daughters
Life is filled with unpredictable ebbs and flows. There are the highs that leave us feeling almost invincible, and the lows we fear will last forever (though they never do). Michael Walker and his wife Willa Strong have endured a long stretch of hard times, living in an assortment of hotels throughout the pandemic as Walker battles kidney disease. Walker requires dialysis to survive, and the stress of trying to provide for their three young daughters – all of whom have autism and are non-verbal, was becoming too much for the couple.
Prior to COVID, Walker worked a steady job at Walmart. His pre-existing condition posed a massive threat to his health when COVID emerged, and unfortunately, he had to step away from his only source of income. Willa stopped working to homeschool their daughters, and like many families over the past 18 months, they faced a life-altering crisis.
"I lost a lot of faith in the world," Strong told WXIA. "I don't have help."
Desperate and running out of options, Walker turned to social media. In a heartbreaking TikTok video, Walker explained his situation.
"I'm not even sure this is gonna help," he begins, "but I've gotta try something."
Walker detailed his family's living situation, years of homelessness, and brief stays at hotels as he and his wife try to get back on their feet. Breaking down into tears, Walker confides in his feelings of embarrassment.
"I feel like a failure, because I let my family down."
His wife, he explains, doesn't complain. She doesn't make him feel bad about their current situation. Like any parent, like any partner, Walker wants to give his family a home. He wants to give them a sense of security, a life free from wondering when they'll have to pack up and leave again.
"My wife and kids deserve more," Walker concludes, "and I feel like a failure because I haven't been able to give it to them."
Walker's emotional plea resonated with strangers around the world, a dad who simply wanted to take care of his family. Viewers encouraged him to start a GoFundMe, and as soon as he did, donations poured in. Complete strangers wanted to help Walker give his family something every family deserves, a place to call home. Donations have reached over $111,000, and the couple is working to repair their credit enough to rent a home.
"This was the push we needed in spirit to build my confidence," Strong said. "All of this outpouring of love is so healing."