Stray Dog Can't Resist Unicorn Doll, So Animal Control Buys It For Him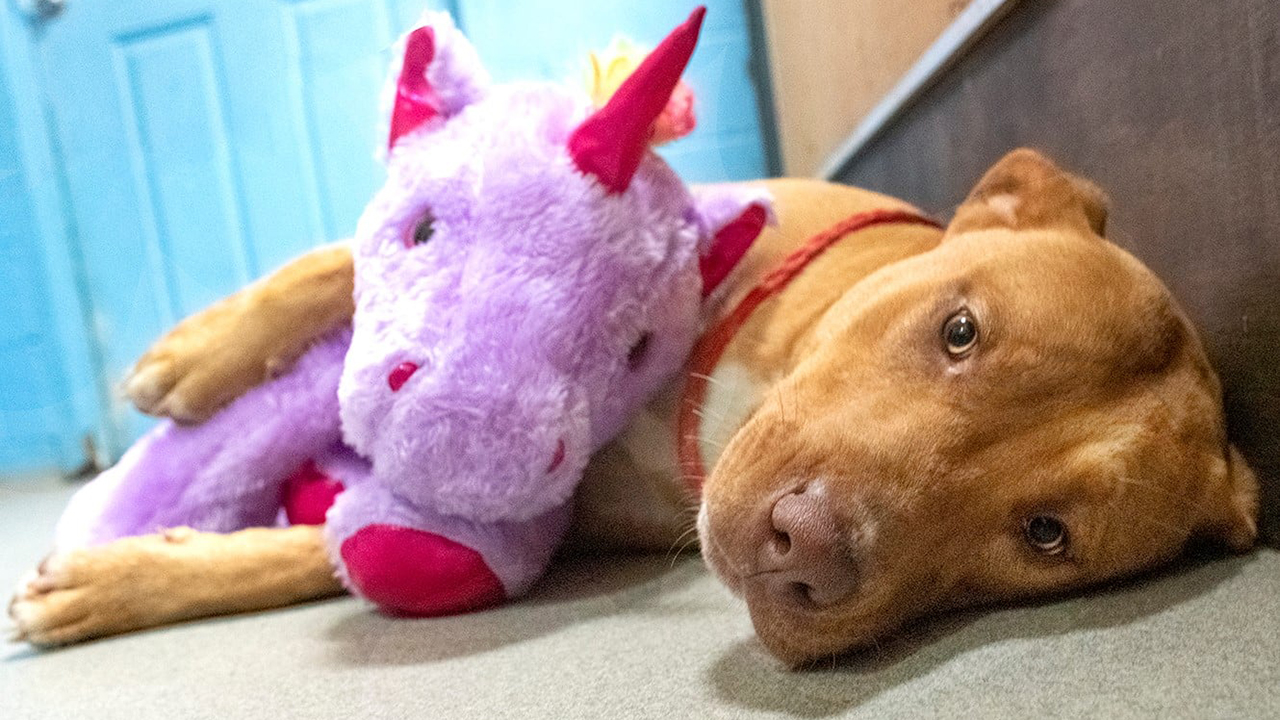 Many of us have special possessions we can't live without. Comfort items that have special meaning to us, that help us cope and survive, that, if we lost them, would leave us bereft and heartbroken. My son has a lovey, my old college roommate had a blankie, I have my iPhone, and this good boy here has a unicorn plushy.
Sisu was a stray dog in North Carolina who had an attachment to a purple unicorn doll. So much so that he would keep heading to the Dollar General in Kenansville, NC just to get his adorable little paws on the purple doll. He tried to snatch the doll from the store five times before the owners called animal control.
When the Duplin County Animal Control officer arrived at the store, Sisu was taken into custody – along with the unicorn doll.
"This is what happens when you break into the dollar general consistently to steal the purple unicorn that you laid claim to but then get animal control called to lock you up for your B & E and larceny but the officer purchases your item for you and brings it in with you," they posted on their Facebook page, along with photos of Sisu and his prized possession, and adoption information, in case anyone was interested.
Which, of course, they were. How could you not want to adopt this sweetheart and his unicorn? It helps that the Facebook post got a lot of attention for Sisu, with 22,000 people sharing the heartwarming story.
"I'm so glad he got his toy he so desperately wanted!," one reader commented. "Props to the responding officer for making that fur baby happy and making animal lovers every where smile when reading of her kind act! I hope he finds a loving family!"
The good news is that Sisu has since found his forever home. And so has his stuffed unicorn – right by his side.