Stray Injured Dog Receives Care After Wandering Into Vet's Office for Help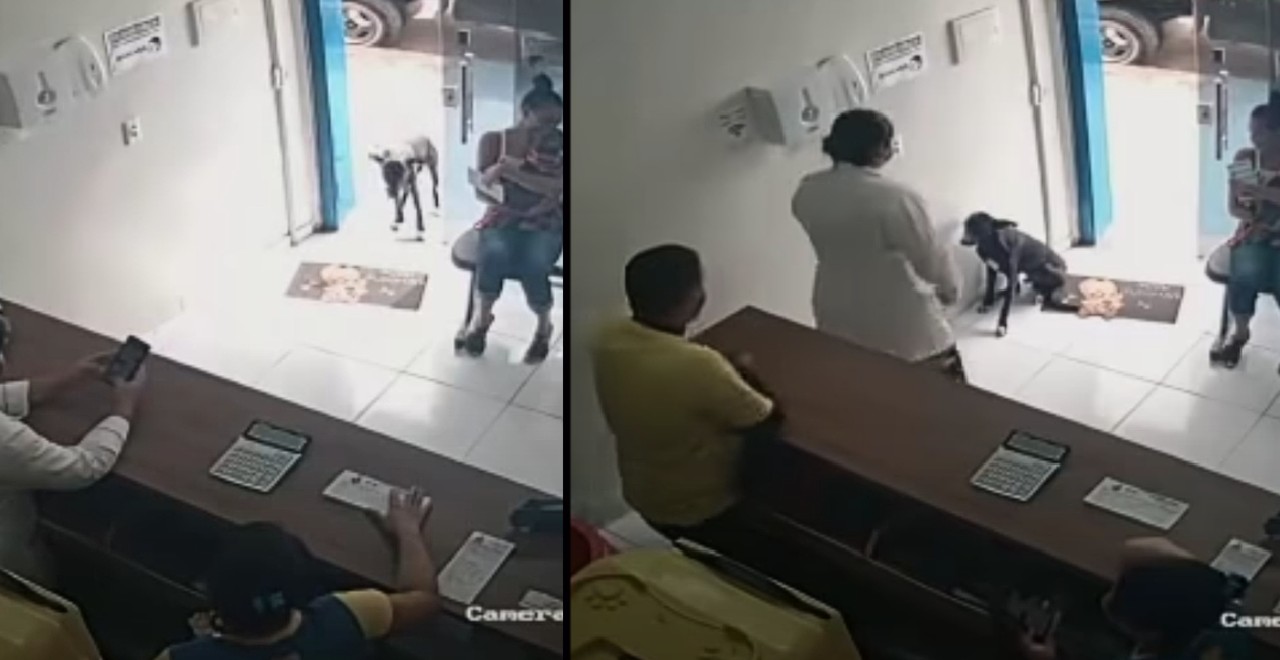 Dogs are so much smarter than we often realize. They can sense things we can't, from their incredible noses to their uncanny ability to know when we need them most. Dogs and humans have developed a symbiotic relationship over time, each benefitting from the other in more ways than one. Dogs are more than willing to help their people, and oftentimes, they jump at the opportunity to help complete strangers. While humans tend to care most for their own dogs, Dayse Ferreira's veterinary clinic in Brazil went above and beyond to help a local stray.
During a busy day seeing her furry patients, Ferreira noticed an unusual guest enter the office. Plenty of dogs walked through the doors of the clinic each day, but this particular pup entered without an owner in sight.
The touching moment was captured on video, the injured stray poking his head in the door hesitantly before limping into the clinic with one paw elevated. He wags his tail shyly before sitting down in front of the reception desk, waiting patiently for his turn.
"When he came in, he put the injured paw forward, as if to say hello and to show that he was hurting," Ferreira told The Dodo. "We were surprised because he knew where to ask for help."
Without hesitation Ferreira approaches the relieved pup, giving him a quick once-over before ushering him to the back for a more thorough exam. The dog's paw wasn't severely injured, but the vet also discovered a tumor and swarm of fleas on her newest patient.
The stray pup received a flea bath, medication, and treatment for his medical conditions. Perhaps more importantly, before long, he'll also be receiving a new home. After the word spread about the incredible dog who somehow knew where to find help, locals jumped at the opportunity to adopt him once he's fully healed.
"The most admirable thing is that he came on his own. His intelligence is beautiful," Ferreira said. "I'm sure he will find a home that will welcome him and receive him with all the love he deserves."