Fulfill Your Very Own "Ever Given" Dreams in 'Suez Canal Simulator'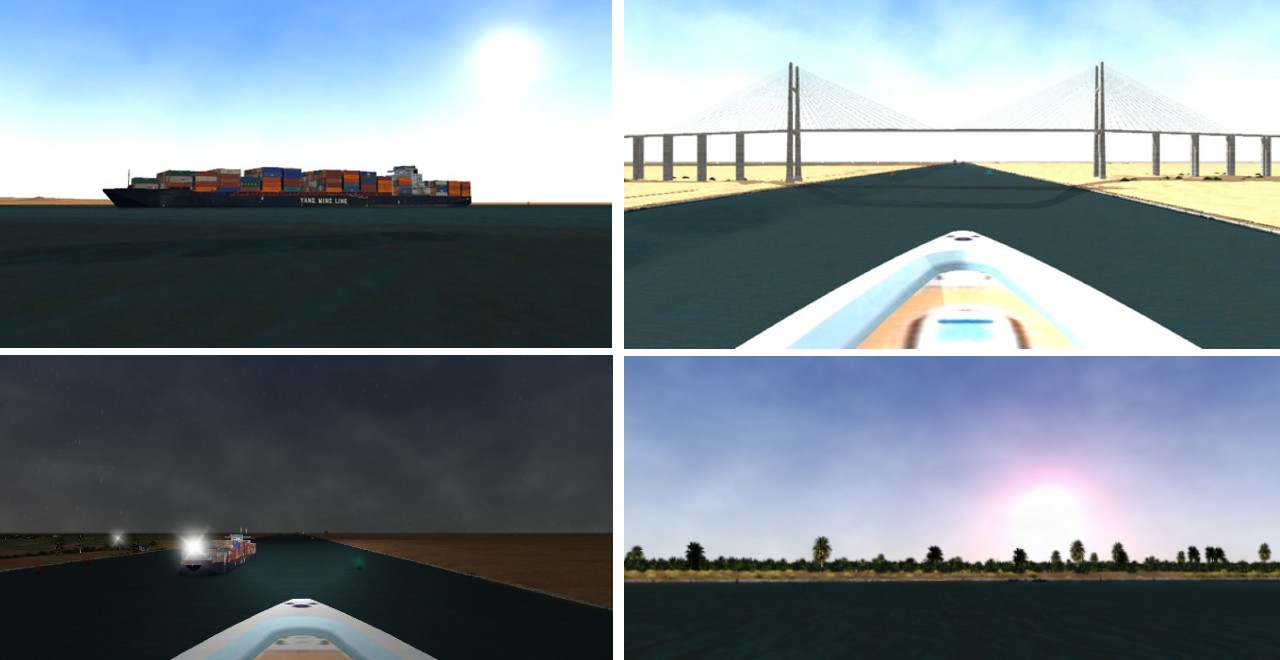 Simulator games are all the rage these days.  We've got the Farming Simulator series selling millions of copies.  Microsoft Flight Simulator wowed players with its realistic flight physics, allowing you to travel around the world from the comfort of your couch.  There's even Lawn Mowing Simulator launching later this summer and dads everywhere are losing their minds.  You'd think simulator games couldn't get any better than this, right?
Wrong!  Jason Dial's 'Suez Canal Simulator' looks to shake things up and has me asking myself questions like: "Is it possible for simulator games to evolve to even greater heights?" and "Do I really need to drive a cargo ship through a canal for 24 hours straight?"
You can check out some of the gameplay in the video shown off on Gamespot.
Most of the world by now is familiar with the "Ever Given" cargo ship that unfortunately got stuck sideways in the Suez Canal for six days before it was set back on course.  It became a big meme and caused some seriously major shipping delays.  Well, now there's a game that will allow you to re-enact a container ship's journey through the canal, because why not.  The simulator game boasts "600 kilometers of continuous uninterrupted ship tracks for hundreds of hours of enjoyment," and a full journey will actually take "over 24 hours."  Could you imagine trying to explain that one to your family?  "Sorry guys, taking the day off, got a case of Red Bull, going to travel the Suez Canal LITERALLY ALL DAY."
I think what's really going to please the community though is the ability to mod the entire game.  On the official Steam page, it states that,
"Suez Canal Simulator is a modder's dream – all aspects of the game world are at your fingertips. Featuring over 120,000 square kilometers of bitmapped terrain, water, and objects, you will be completely free to modify any aspect of Suez Canal Simulator in any way you choose! Use Blender or Sketchup to add new objects, make new ships and drive them in the simulator, recolor anything you want.. this platform is completely open to whatever your mind desires."
Giving the entire internet the ability to make their very own version of 'Suez Canal Simulator' sounds like a recipe for disaster if you ask me.  It could also be absolutely hilarious.
'Suez Canal Simulator' plans to release on Steam on April 20th, 2021, and really not much else is known about the project.  I'm honestly just excited to see what the community does with it.  In the meantime while you're waiting to drive your own cargo ship, if you've got Microsoft Flight Simulator and don't mind modding it, there is a mod that puts the "Ever Given" into the Suez Canal sideways.  It may be unstuck in real life, but it'll be forever stuck in our memories, and we now can visit it too.  You can watch Youtuber Bill4LE try to land on it around the 35-minute mark.