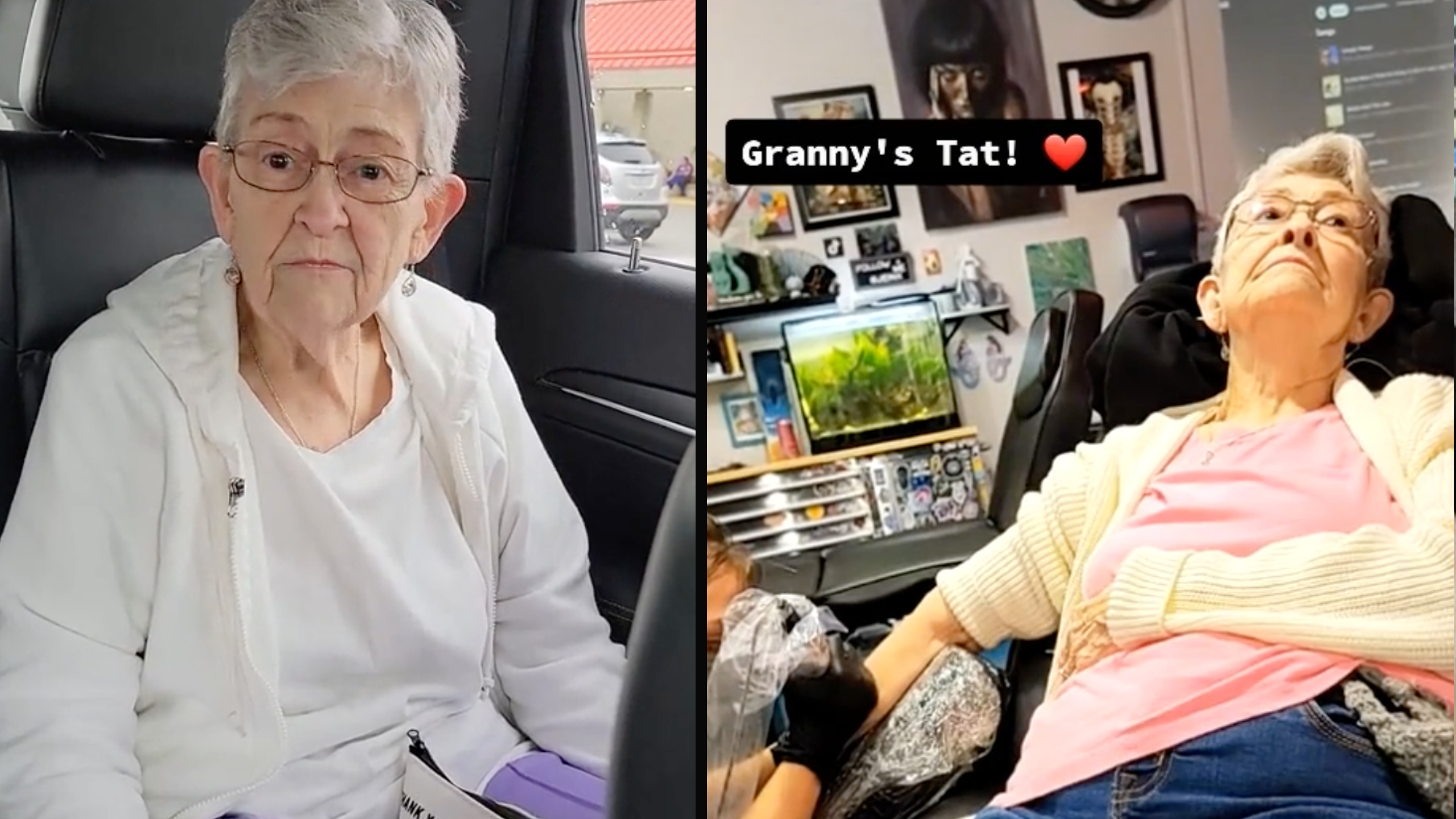 Credit: TikTok/brandyoreilly
Grandmas rule. Especially the ones that don't let age restrict who they are or the fun they can have with those around them. And one grandma is going viral for deciding to do something crazy with her granddaughter. The 82-year-old went viral for deciding to get her first tattoo.
Judy Dede was grocery shopping with her 44-year-old granddaughter Brandy when she said "I'm going to blow your mind, I want to get a tattoo." Her granddaughter was shocked, so she made her repeat so she could get it on video, and then she made an appointment.
That video of her declaration went viral on TikTok, getting more than 5 million views. She told Good Morning America she never expected to become "#TatGranny" on Tik Tok and that when she made that decision, it was just her "and her girls."
"Every day I'm just in awe of what's going on around me," she said. And the way she came up with the idea is a very Grandma story. She saw a story in Reader's Digest about an 80-year-old woman surprising her family by getting a tattoo on her birthday. I didn't even know Reader's Digest was still in publication, but that is definitely the target demographic.
Also, just the idea of a Reader's Digest story influencing a viral Tik Tok video is one of the most bizarre combinations of media. Brandy helped prepare her grandma for the big day. In fact, the rest of the family was so inspired, numerous others got one too, including Dede's daughter and two of her grandkids. Tattoos became a family affair.
Dede also told GMA she would get ANOTHER tattoo for her 83rd birthday. "People think I'm done now," she said. "I think I'm just beginning."
Granddaughter captures grandma getting her 1st tattoo at 82 years old! https://t.co/zojsMq1WKx pic.twitter.com/PfArSFXg93

— Good Morning America (@GMA) November 19, 2021
Great attitude to have to be an awesome grandma.