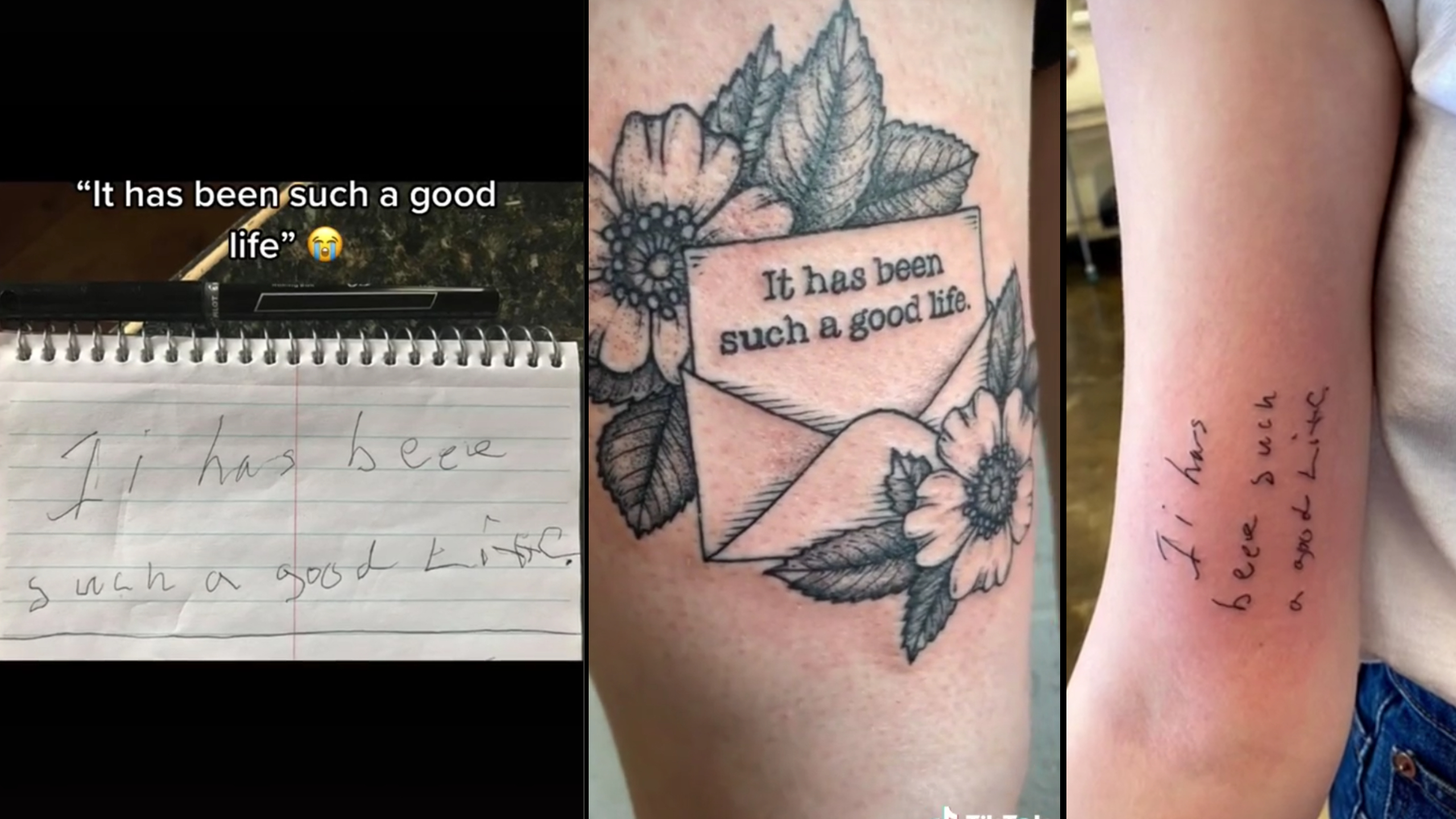 Credit: TikTok/fairyontheprairie
Sadly, Rudolph Clausing, a father of two, passed away earlier this year after a months-long battle with COVID-19. He left his daughters Anna and Abrielle a note on his hospital bed so the sisters paid tribute to him by getting a tattoo of his final words.
The final note he left his girls is a heartbreaking one, as it echoed a sentiment any dad with grown kids could empathize with. It simply said: "It has been such a good life."
Anna shared the video of the two sisters getting their tattoos on TikTok. "Life is so empty without his smile, his humor, and the love he projected onto others," she wrote. "I'm so thankful he was my dad. He will be forever missed."
Anna told Good Morning America that he was "such a selfless person" to be thinking about other people on the last moments of his life.
"He thought to write this note to us so that we know he had a good life, and he was at peace with the life he had," she said. "That just shows the type of person he was."
His daughters said they have so much love for him it was important to them to remember him in some way.
"This was the only way we could think to show it and just have this reminder everyday that he did live such a good life," she said.
The video was viewed more than a million times, as it's a poignant tribute to a dad and another reminder that COVID-19 has damaged some families permanently. While society gets back to normal, the loss left by the pandemic will be felt forever.