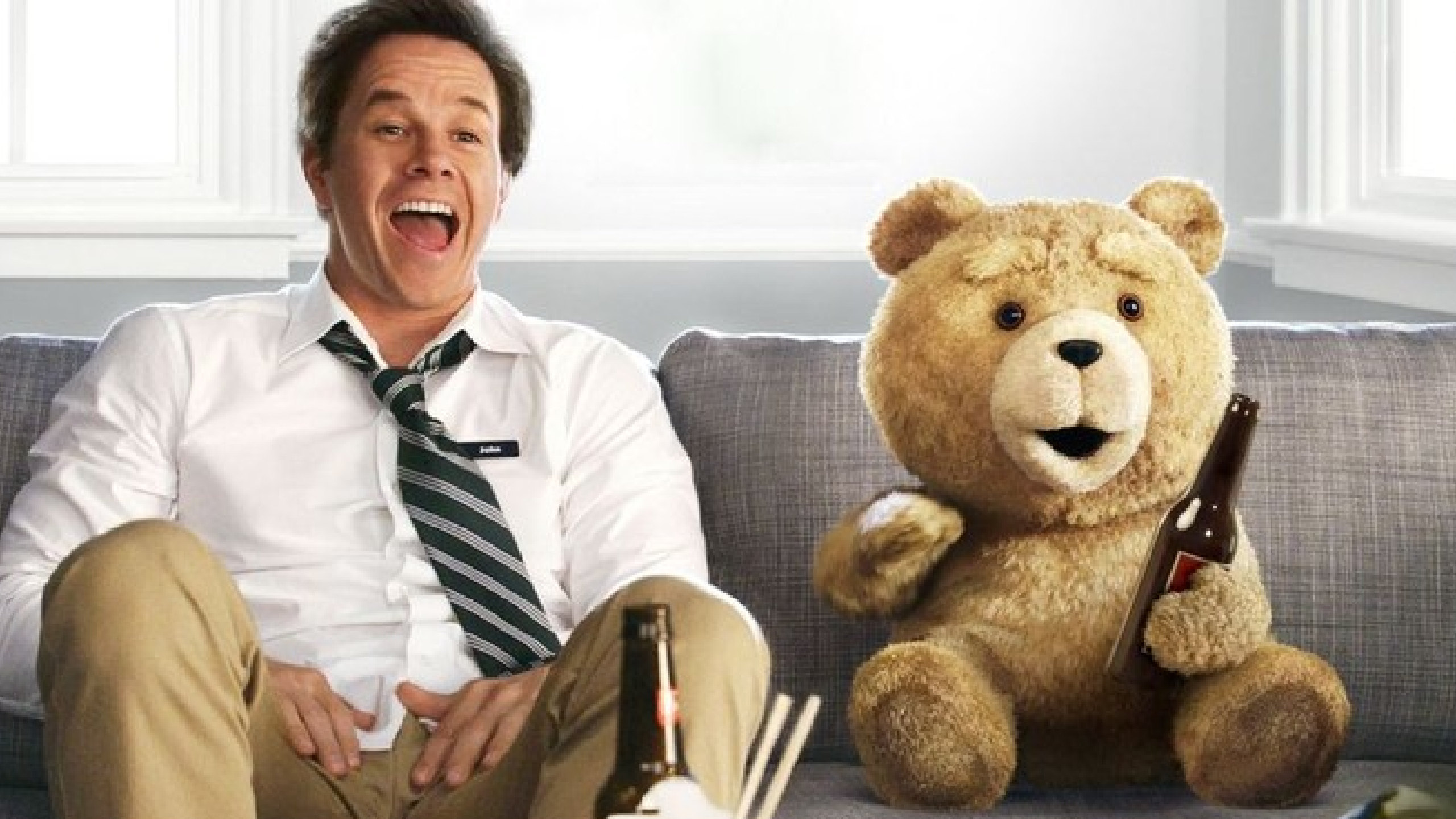 Credit: Universal Pictures
If you're a fan of Seth MacFarlane's particular brand of comedy, you are in luck. Peacock is developing a live-action Ted series with the Family Guy creator in negotiations to reprise his role as a foul-mouthed Teddy Bear.
'Ted' TV series is in development at Peacock

Seth MacFarlane is in talks to reprise his role

(via @DEADLINE) pic.twitter.com/UFmontnytq

— Culture Crave 🍿 (@CultureCrave) June 10, 2021
The first movie made almost $600 million. That is BONKERS for a comedy. The sequel (better than most comedy sequels, for sure) made over $200 million. So, clearly, there's an appetite for Ted's shenanigans. It's wasn't Marky Mark the people were flocking to the theaters to see.
While Wahlberg likely won't return, a "Ted" series featuring MacFarlane could work, especially at Peacock, which has some very underrated original comedies. Girls5Eva is great, and the Saved by The Bell reboot was way funnier than it had any right to be. I will die on this hill.
MacFarlane is writing and producing the series, and no other plot details (I mean, it's a pot-loving teddy bear, how much plot do you need?) have been released. No other co-stars are attached yet, but surely Ted will get paired with some funny human as his right-hand man.