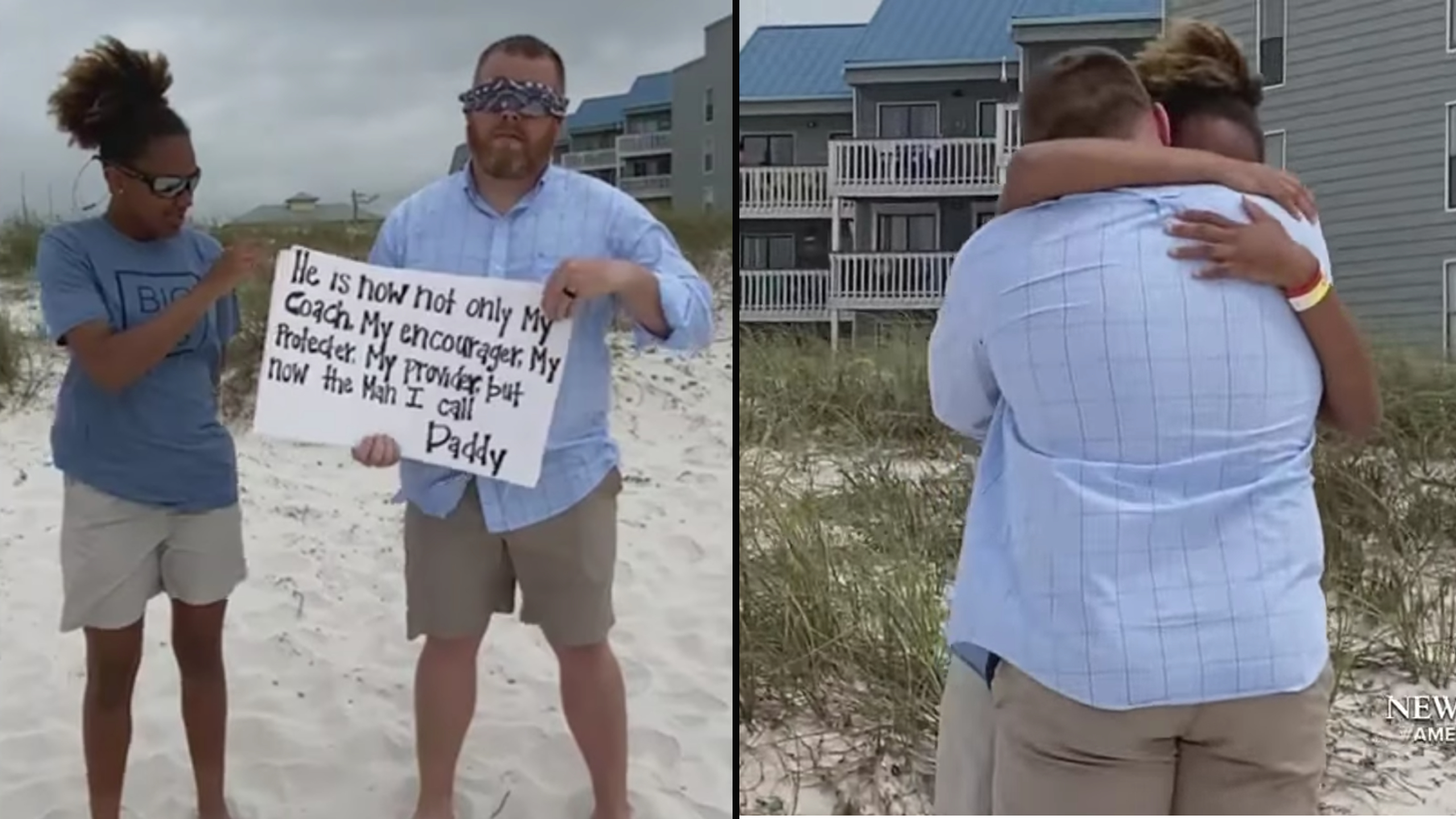 Credit: Facebook/ABC News
A youth sports coach in Alabama became a mentor to a 14-year-old girl in foster care after coaching her. After learning about her experience in foster care, Daniel Donaldson and his family did not hesitate to take the teenaged Alecia into their home. After more than a year with him as a foster parent, she decided to surprise her former coach on his birthday, by asking him to officially adopt her.
Alecia knew this is what she wanted, and talked to Daniel's wife about it a few months before the big reveal. When the family was together on a trip, Alecia, Daniel's wife Tiffany, and the family's three other children, blindfolded the youth sports coach and asked him to hold some cards.
"This man here started out as just my coach, but he stepped up when he didn't have to," one sign read.
"He is now not only my coach. My encourager, my protector, my provider, but now the man I call daddy."

The rest of the signs detailed what was about to happen, then she removed Daniel's blindfold and when he turned around, the rest of the family had signs about making it official, with Alecia at the end of the line holding one that read "will you adopt me?"
Daniel becomes emotional when he understands what's happening, and embraces Alecia in a big hug. "I will always remember that day and the hug he gave me," she told ABC. "When he hugged me I felt so happy and safe." Never forget the impact you can have on kids, especially the kids who need it most.