The Jack Daniels Advent Calendar Will Keep You Warm All December Long
Christmas might be the time of love, joy, and family, but it's definitely balanced out by the cold weather, holiday stress, and seasonal depression. That's where the Jack Daniels' Holiday Calendar comes in.
Available for the first time stateside, this boozy advent calendar is bound to keep you warm you up after a long day of scouring the town for that toy your kid wants (along with everyone else's kid).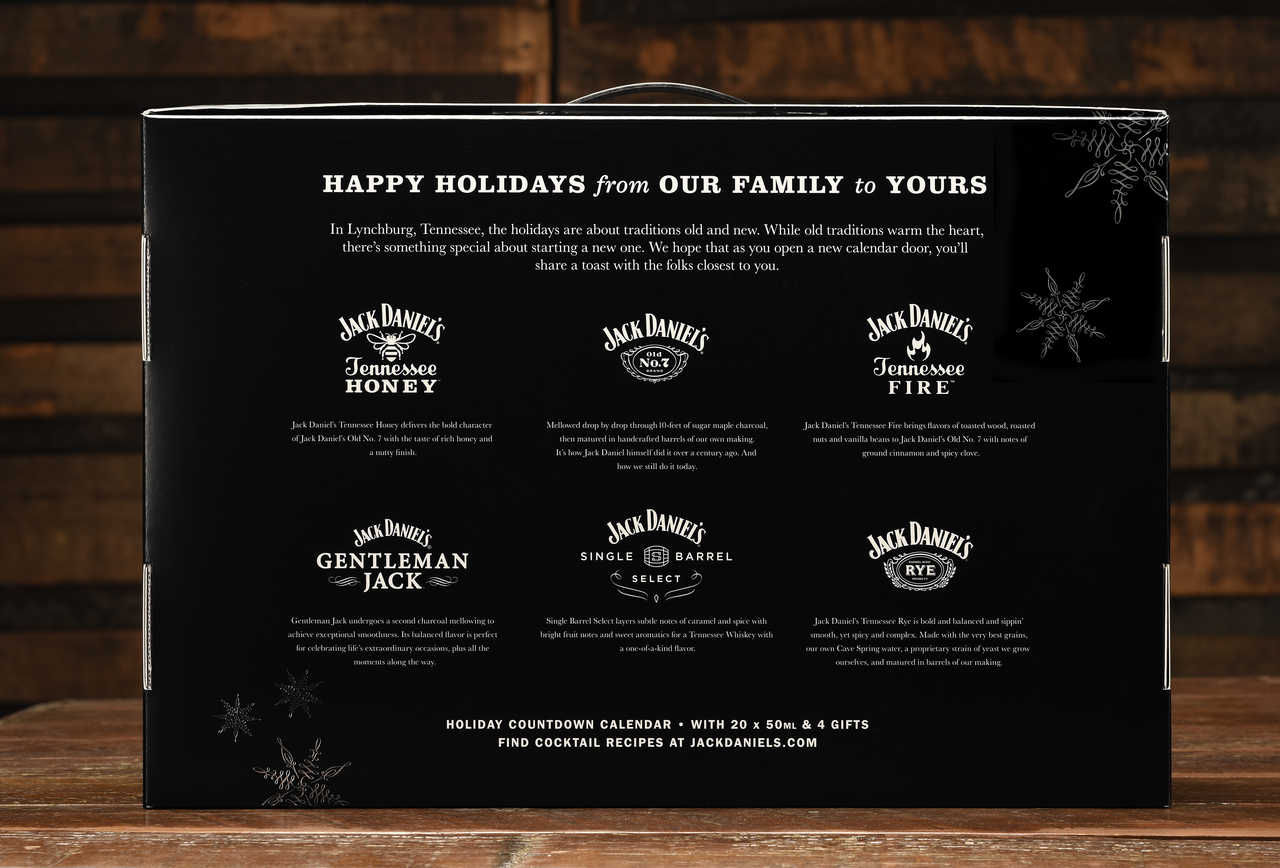 Inside the whimsical whiskey box are 18 mini-bottles of various Jack Daniel's beverages, each in its own 50ml bottle (slightly more than a shot). These include four bottles each of Jack Daniel's Tennessee Whiskey, Tennessee Rye, Tennessee Honey, and Tennessee Fire, as well as one bottle a piece of Gentleman Jack and Jack Daniel's Single Barrel Select.
On top of the roughly 30 ounces of delicious brown nectar, the holiday package also includes non-drinkable Jack Daniels "premium items," like four shot glasses (so you can avoid drinking the whiskey straight out of their tiny bottles like a savage).
Boxes sold outside of the US will contain a bonus bottle of Tennessee Whiskey, a key ring, and a jigger, as well as the shot glasses.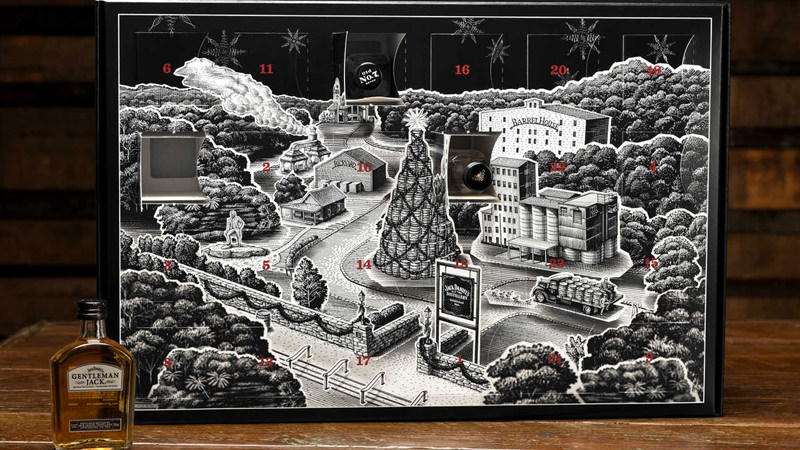 "We're excited to roll out the Jack Daniel's Holiday Calendar into multiple markets this year, as it was a huge hit in the UK in 2018," master distiller Jeff Arnett said in a statement.
So, if you're ready for the booziest countdown of the season, Jack Daniels' Holiday Calendar is already on sale for $79.99 wherever you get your "holiday cheers."
If beer is more your bag – check out the beer advent calendar.