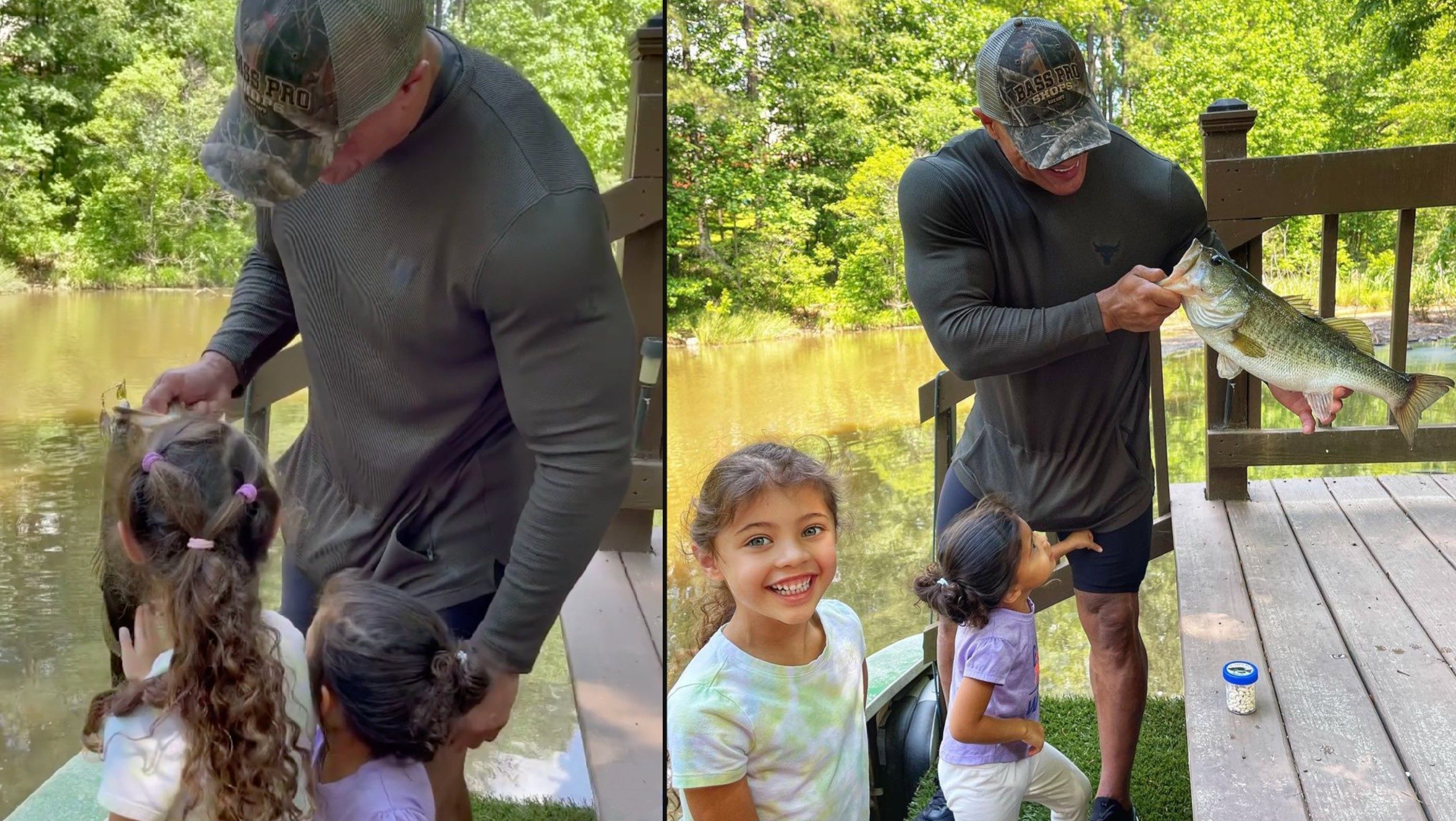 Credit: Instagram/therock
Changing diapers at 2 AM really gives you time to fantasize about all the things you one day want to do with your kids. Introducing them to your favorite video games, hiking some beautiful trails (without having to carry them) – the limits are seemingly endless. When the time finally comes to introduce your kids to activities you love, there's always a chance that they'll beg you never to make them do it again. But sometimes we get lucky like Dwayne Johnson recently did when he took his daughters fishing for the first time. Sometimes our kids approach things we enjoy with unmatched enthusiasm. In a way, it feels like discovering our favorite things all over again.
Dwayne Johnson jumped head-first into fatherhood, immersing himself fully in his daughters' little worlds. While the proud dad's oldest daughter Simone is already following in his massive footsteps, his two younger daughters are busy being kids.
5-year-old Jasmine and 3-year-old Tiana are central to The Rock's life, and the actor frequently voices his passion for being a girl dad. While the little girls have undoubtedly gotten glimpses into their dad's hectic life, it was only recently that Johnson included his daughters in their very first fishing expedition.
Fishing isn't for everyone, so The Rock wasn't sure how the outing would go. Fortunately for everyone (well, maybe not the fish), the girls were thrilled.
View this post on Instagram
"Their smiles say it all," The Rock wrote on Instagram. "Thank God cos lil' kids can get traumatized when they see a fish being pulled from the water for the first time… Not my girls."
In the adorable photo, Jasmine grins at the camera while Tiana is busy examining the catch of the day. The smiling dad holds a fish roughly the size of his youngest daughter, soaking up the touching moment.
The girls described the experience as "AWESOME," asking hard-hitting questions like, "daddy can I touch his eye," and "can I put my hand in his mouth?"
"Hell yeah, daddy's girls," Johnson proudly concluded. "Man, I enjoyed this day w/ our babies and how much fun they had."