The Rock Gives Back To Long-Time Friend by Buying Him a New Truck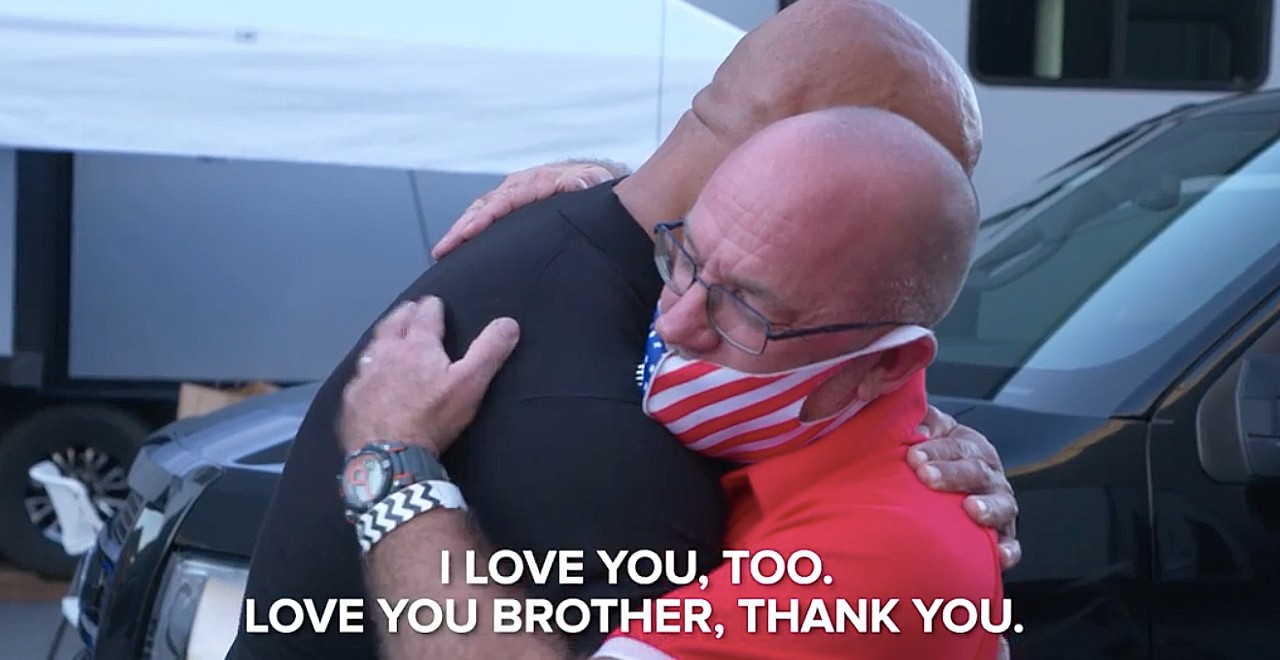 Dwayne "The Rock" Johnson is iconic for so many reasons. His WWE fame, his acting career, his second job as a full-time Genuinely Good Dude – he's a household name, but decades ago, he didn't even have a house. That's where Bruno Lauer, WWE wrestling manager comes in.
The People's Champion shared a touching video about his good friend on Instagram, explaining that Lauer, or "Downtown Bruno," was there for him when nobody else was.
"My mom and I were evicted off the island of Hawaii and I was sent to Nashville, Tennessee to live with my dad. When I landed in Nashville, I quickly found out I wasn't gonna live with my dad," The Rock explained. "S*** happens, plans change and that's the way it goes."
Rather than living with his dad, the likely scared and confused little kid was forced to leave behind everything he knew. He was thrust into a world full of unknowns, but before long, Johnson was told he would be living with "a guy named Bruno" in his tiny Alamo Plaza motel room.
"Bruno could've (and should've) said 'hell no, I'm not takin' in some kid who I don't know,'" The Rock explained. "But he didn't. He took this punk kid in and we became lifelong friends."
Years later, when breaking into the world of wrestling with only a few dollars to his name, Bruno once again stepped up and gave Johnson a place to live. When The Rock was just 15, Bruno even helped him buy his first car – sort of.
"And hell, when I was 15 years old, Bruno even gave me his last $40 bucks so I could hustle a crackhead out of his car one night at a honky tonk in Nashville. But the hustle was on me because when I took off down the road there was a SECOND CRACKHEAD passed out on the floor in the back!"
Uh, well, fortunately, circumstances for The Rock are better now, and as a thank you to Bruno who was there for him when nobody else was, The Rock gave him a brand new truck (crackheads not included).
The emotional video shows The Rock presenting Lauer with his new car, marveling in the fact that things had truly come full-circle.
"I love you man," Lauer says. "Before this. Without this. With nothing … not because of this, because of who you are."
View this post on Instagram