The Rock Gifts New Running Shoes To Local Firefighters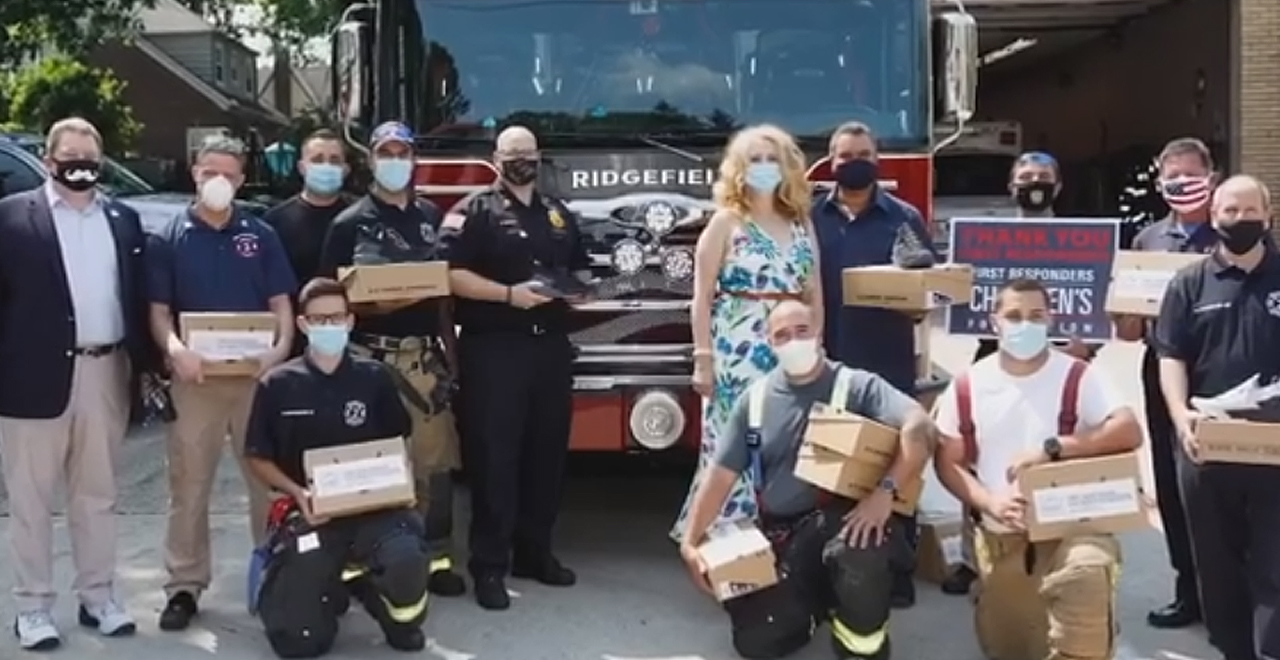 The Rock has had a busy year.
His dad passed away. He bought the XFL. He got COVID. He watched as a word he popularized made it into the dictionary.
Through it all, even through COVID, my man has been on social media being a force for good and just generally making people happy. His latest efforts? Buying new shoes for first responders.
Two days ago, the superstar shared a video on Instagram of a bunch of new shoes being delivered to firefighters in Ridgefield, New Jersey, at Engine #2. He teamed up with Under Armour and the First Responders Children's Foundation, a New York nonprofit that provides financial support for children and families of first responders, to provide pairs of his new Project Rock PR3s.
In the video, Jillian Crane, president of the foundation, reads the letter The Rock sent along with his gift, thanking them for their efforts.
"During these tough times you've protected our families, our loved ones and our communities," he wrote. "As a small mahalo for all that you do, from myself and Under Armour, here's my newly released Project Rock PR3s. Hopefully these will help the hardest workers in the room kick ass even more."
The Rock added more in his caption to the video, again thanking the firefighters for putting themselves in harm's way to help others.
"Glad you (bad asses) got my note – Ridgefield Fire Department," he wrote in the caption to the video. "A very small way of us saying, THANK YOU to you guys and all our first responders across our country. I see you and we're grateful to you for always taking care of our families and communities. Stay safe, stay healthy. Love and respect – DJ."
Thank god the man and his family have recovered from COVID. We need his energy to survive the rest of 2020!