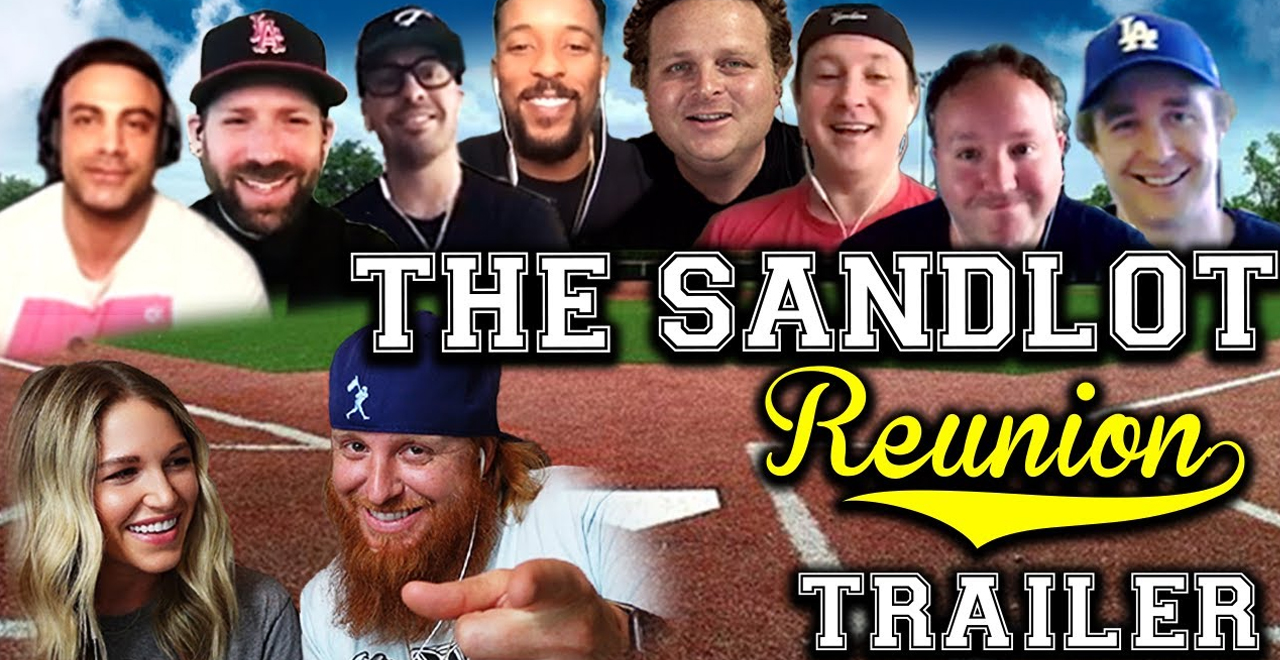 Credit: YouTube/You're Killing Me with Patrick Renna
It turns out that Josh Gad doesn't corner the market on reunions of cast members from beloved flicks, especially ones that came out in the 90s.
Gad's YouTube series "Reunited Apart" has focused mostly on classic 80s movies (with the LOTR episode being the one exception so far), but there are plenty of 90s movies that deserve to be celebrated too. One of those is The Sandlot, which is about a group of young kids bonding over baseball, Babe Ruth, and a scary neighborhood dog.
Recently, one of the stars of The Sandlot, Patrick Renna, who played burly catcher Hamilton "Ham" Porter, gathered his co-stars for a YouTube reunion. He also discussed plans for a new series on Disney+, where they'll play parents with kids of their own.
"We all met on it, and all the guys are interested in it. The concept is we're grown up and we have our own kids. And so it's, there's some cool angles to it." It would take place in the 80s, Stranger Things style. More updates to come as the production ramps up!
While he awaits the series, Renna has been sharing secrets from the filming of the movie on his new series, "You're Killing Me with Patrick Renna," and after reconnecting with the cast during the movie's 25th reunion, he finally coerced them to join him to reminisce about the making of the 90s favorite.
"We're such great friends again, all of us, and it reminds me of what it was like filming the movie," told EW. "We were such fast friends and they worked so hard to create that atmosphere. One of the deciding factors on casting any of us was that they would bring us out to make sure that we got along with the other guys. And because we were all such good friends in real life it showed through on the screen, and it's just funny even 25 years later, we fell right back into it."
Unfortunately, Mike Vitar, who played Benny "The Jet" Rodriguez, once again bowed out. "Anytime we do something I'll send him an email and ask him and he's usually like, 'No, I'm gonna step back on this one,' but he's always really cool about it," Renna said, but the reunion will be fun for fans just the same.
The reunion lands on July 15th. Check out the trailer: