Unreleased 'The Simpsons: Bug Squad' Game Discovered On Broken Sega Dreamcast Dev Kit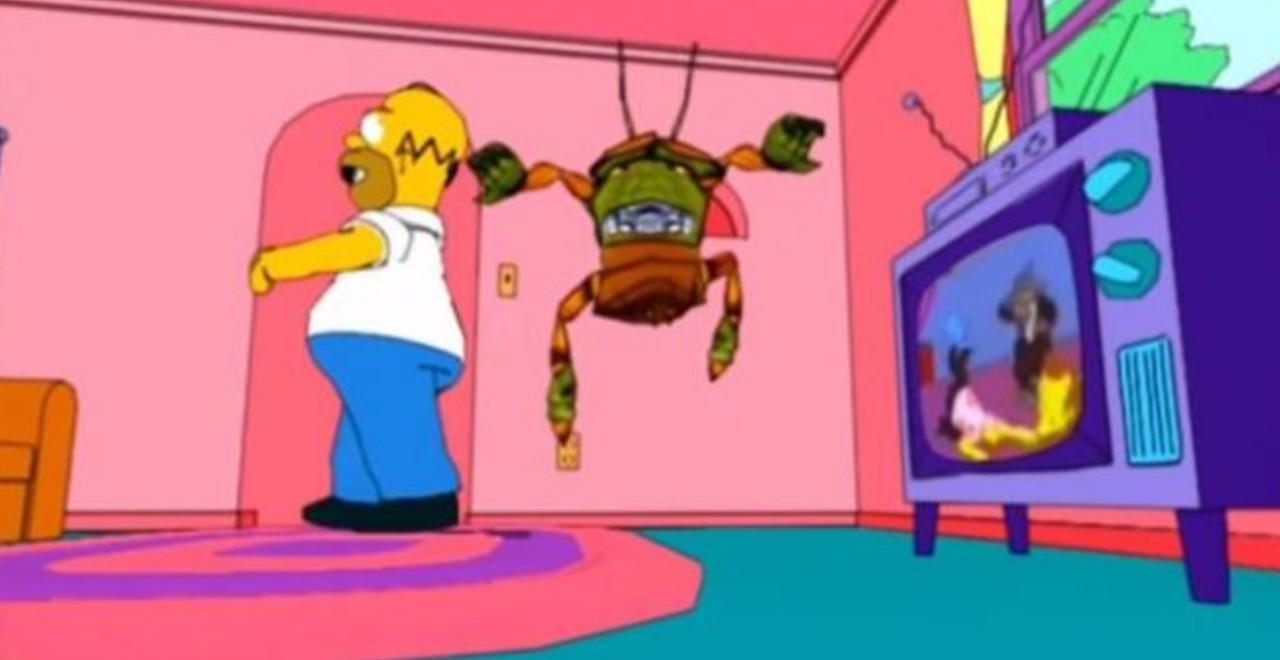 The Sega Dreamcast was released in North America on November 27th, 1998, and was sadly only around for less than two years before it was discontinued.  Despite its short lifespan, it easily became one of my favorite systems.  Classic games like Phantasy Star Online & Jet Grind Radio will always be remembered, but you know what?  We never did see the release of a Simpsons game on the doomed console.
Recently, a user named sreak posted over on Dreamcast-talk that they had a broken Sega Dreamcast dev kit and asked if they were allowed to post the hard drive files for others to see.  Within a day, the files had been opened by user megavolt85 and a playable tech demo had surfaced for an unreleased game developed by Red Lemon Studios called "The Simpsons: Bug Squad."
Shown off in the video above, you can see that the cell-shaded graphics look great for a twenty-year-old game and fit The Simpsons vibe, but as far as gameplay goes, it's pretty barebones.  As an anthropomorphic bug, you can jump and glide around the Simpson's kitchen and living room while Homer just wanders around aimlessly.  He doesn't try to squash you and you can't interact with anything in the rooms.  No story details are given either and yeah, I know it's just a tech demo, but I really want to know why you're playing as a bug gliding around the Simpsons house.
While the unreleased game is shrouded in mystery, a pinned comment on the video by DreamcasticChannel shows off a conversation they had with one of Red Lemon Studio's founders Andy Campbell.  He does give a bit more context into the game they were developing and how the tech was also pitched as a production tool for the show itself.
"Oh my! Not seen that for 20 years! We had a great coder who had developed an amazing cell shading engine for DC. I knew Fox pretty well, so this was a demo we created and I pitched to them. We were never commissioned, so this was technically never an official title in development This was a trip down memory lane. The tech was great, developed by a guy call Rich Evans, great coder. Bug Squad concept came from Jamie Grant if I remember. A great art team built the models. The tech was also pitched as a production tool for the show itself. No game made though."
It's too bad we'll never know what "The Simpsons: Bug Squad" could have been, but it is neat that discarded projects like this can just pop-up over time.  Who knows what other unreleased games are out there, just waiting to be found.  Also, speaking of time, it has been way too long since we've seen a new Simpsons game.  The last one we got was "Tapped Out" on mobile way back in 2012 and "The Simpsons Game" released on consoles way, way back in 2007.  I'd be down for a new one, or, we could see a re-release of "The Simpsons" arcade game on all the current consoles.  I'd be cool with that too.