Tiger Teamed With His Son in a Tournament and Their Swings Look Identical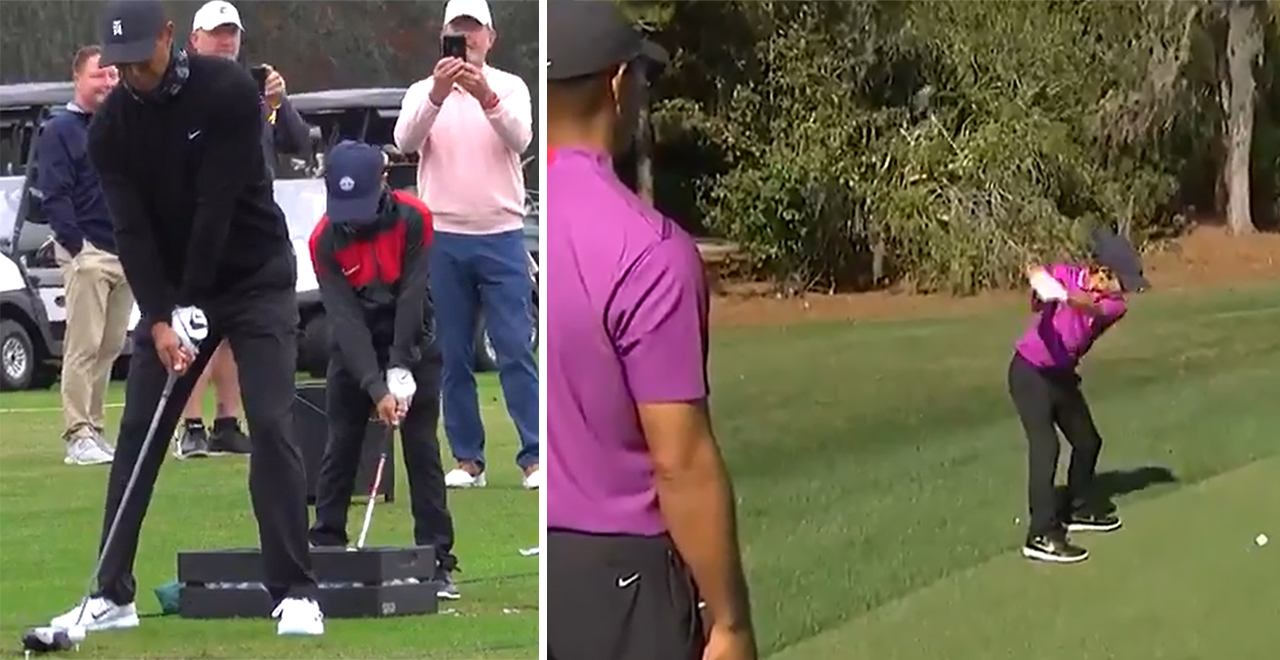 Take your kid to work day is one of those weird made-up traditions that some workplaces endorse wholeheartedly, while others ignore it completely. Tiger Woods gets to take it to another level though when take your kid to work day becomes make your kid workday, as Tiger and his 11-year-old Charlie got to team up for their first tournament together.
Woods father and son competed in the PNC Championship, which is an event that matches a major championship-winning player with a family member in a scramble. Charlie is one of the youngest to compete in the event, but it's crazy how much his swing already looks like his dad's. This kid has got some game.
Like father, like son.

Tiger Woods practicing with his son Charlie ❤️🐅

(via @ChampionsTour) pic.twitter.com/r6MzAkvw5V

— SportsCenter (@SportsCenter) December 17, 2020
It's a scramble, which is a perfect format for a father-son outing. That way when one falls, the other is there to pick up the slack. And just because his dad is one of the greatest golfers in the history of the sport doesn't mean Charlie isn't bringing anything to the table, as he had more than one shot that was better than his dad's and used by Team Woods. Just look at this eagle he picks up for the squad.
Tiger's 11-year-old son Charlie is putting on a show 🔥

(via @PGATOUR)pic.twitter.com/r46RJp7Y07

— Bleacher Report (@BleacherReport) December 19, 2020
I don't care who you are, nothing beats fathers and sons playing together. Sports is full of special relationships and special bonds, but come on, playing with your dad, whether it's on a golf course, an ice hockey rink (in my case), or even having a catch…that time is some of the most treasured.
Tiger told ESPN how much he enjoyed not only playing with his son but watching his son have fun as well.
"It's so much fun to see him enjoying the game," he said. "That's the whole idea. Enjoy hitting shots and creating those shots. It's so cool for me to see him enjoy the sport and feeling the shots and hitting it as solid as he hitting it."
With Tiger on the back-end of his career (still a force at major tournaments, mind you, just much less a dominating figure than he used to be) it's only a matter of time before Charlie overtakes Tiger for good on the course.