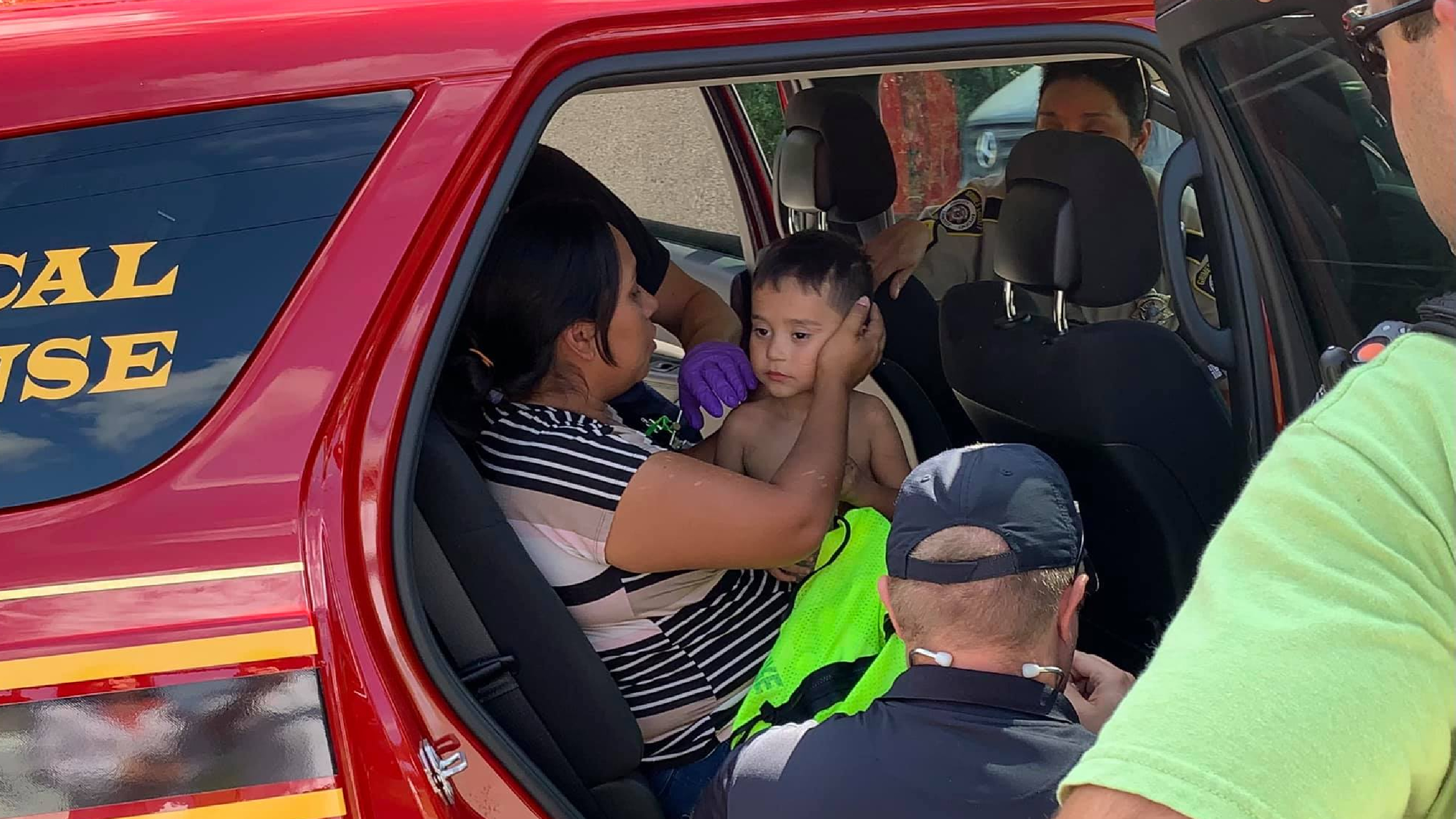 Credit: Facebook/EquuSearch
A three-year-old boy went missing in Texas after chasing a dog through the woods. Four days later, he still hadn't been found. Stories like this have almost a uniformly tragic ending after a toddler has been missing that long. This is not one of them, as a miracle break in the case helped a Good Samaritan find the boy unharmed on the 4th day.
Grimes County Sheriff Don Sowell told media assembled at the happy press conference that 3-year-old Christopher Ramirez was found five miles from where he went missing. He said it was a happy day and that no one gave up.
"We were just running on prayers, four-wheel drive and overdrive to be honest with you, because we had nothing else," he said. One of the officers involved in the search said it was a prime example of a miracle when they got the call from someone
The boy was taken to a local hospital to be checked out but was reportedly happy and in good condition when he was discovered. Tim Halfin, the good Samaritan who found the boy said he felt compelled to join in the search after hearing about the case at a bible study. He told Good Morning America the boy wasn't shaking or nervous when he picked him up. And that the reunion with his mom was an emotional one.
"That's why everybody was praying, that's why everybody was out hunting," he said. It can't be said enough how rare it is for these stories to have a happy ending. Having a missing child must be gut-wrenching for a parent, and any parent can appreciate the overwhelming joy the community feels in the aftermath of finding the child.
"The story is, do not give up hope," Halfin said. "Even though things look bleak, there's always tomorrow."