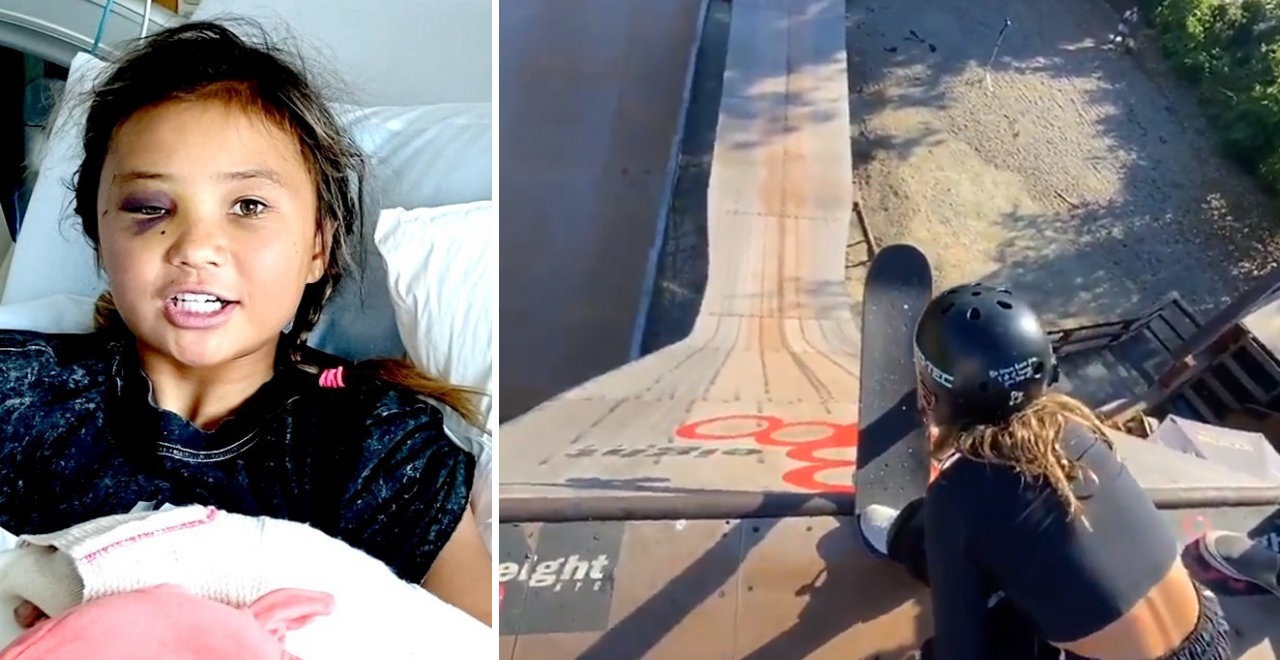 Credit: Instagram/skybrown Twitter/barstoolsports
Tony Hawk is the most famous skateboarder of all time. A pioneer in the sport, an X-Games legend, and the man behind some of the most popular video games of all time doesn't have anything left to prove, and yet he keeps proving that he's a great guy.
Hawk is older now, obviously, and has moved into the "dad" phase of his life, even becoming a friend of The Dad as we share countless stories of his generosity, general good-naturedness, and continued ambassadorship of skateboarding.
The skater is often in the news, and for every story of a burrito being named after him, there's one of him doing something like changing the name of an old trick to honor the deaf skateboarder who invented it.
Now a video is going around of Hawk helping a young girl overcome her nerves and conquer an intimidating 100-foot skate ramp.
Sky Brown is a 12-year-old skateboarding phenom (Hawk called her "a unicorn"), who's ascent in the sport was slowed when she had a bad fall at a Tony Hawk skate park. She fractured her skull and injured her wrist, among other things, and spent two months recovering.
Now she's making her way back, and she has some jitters, understandably. So Tony Hawk, the legend, stood by her side to help her get back on the horse.
In this case, the horse is the HUGE Mega Ramp. Just looking at it makes me nervous! But with Tony's encouragement, Sky makes it look easy.
Tony Hawk helping Sky Brown learn the mega ramp. Bad ass. @tonyhawk

— Barstool Sports (@barstoolsports) August 28, 2020
A unicorn? More like a pegasus!
Watch the full video of Sky's jumps: