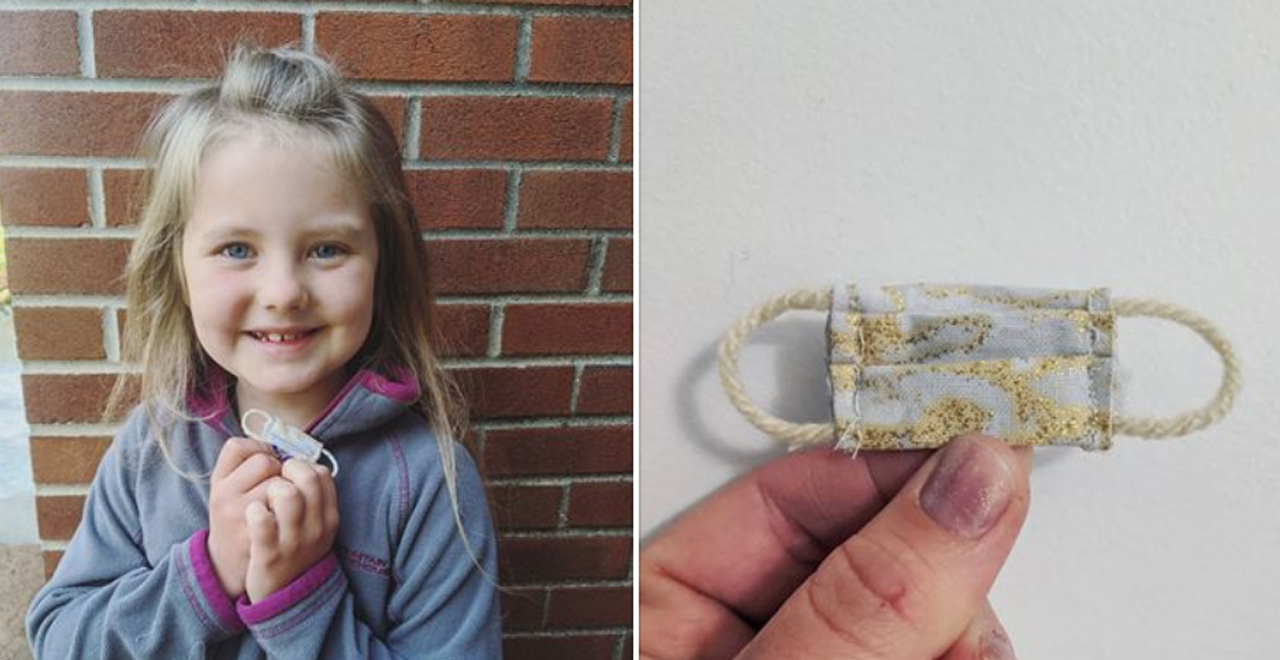 Credit: Facebook/Kayla Westhouse
Talking about the coronavirus with your kids can be difficult. It's hard to explain why school is happening over Zoom instead of a classroom, why you can't touch grandma, or that the family vacation had to be canceled. But kids are also resilient, and can frequently adapt better than we think. Naturally, they will also uncover areas of concern we never even thought about.
For example, one mom in Michigan shared a story about her 7-year-old daughter, having freshly lost a tooth, expressing concern for the health of the tooth fairy. She is essential, btw. Kayla Westhouse shared the story on Facebook about her daughter's logical worries for the tooth fairy. Her daughter took what she has been taught about the virus and arrived at some pretty sensible conclusions, including:
The Tooth Fairy has to come within six feet to get the tooth from under her pillow.
The tooth was in her mouth, which is where all of her germs are.
What if the Tooth Fairy gets germs from their house, and then spreads them to the next house? (the idea of a super spreading fairy is concerning, tbh).
And that is what led Kayla, who had been making masks to help prevent the spread of COVID-19, to make her tiniest mask yet, fit for a Tooth Fairy.
Her daughter left the mask under her pillow with the tooth, and also wrote a note for the Tooth Fairy about the mask, and also asked her to leave a gift for her dad since it was his birthday. The "fairy" obliged, leaving a dollar for her dad, a gift for her, and a thank you note for the mask. The note conveniently mentioned the girl had "the best mom ever" and that she should "be sure to tell her that as often as you can."
So now kids everywhere no longer have to worry about the tooth fairy catching, or transmitting, any germs or viruses as she pursues her noble duty of replacing old, discarded bones with varying amounts of money.