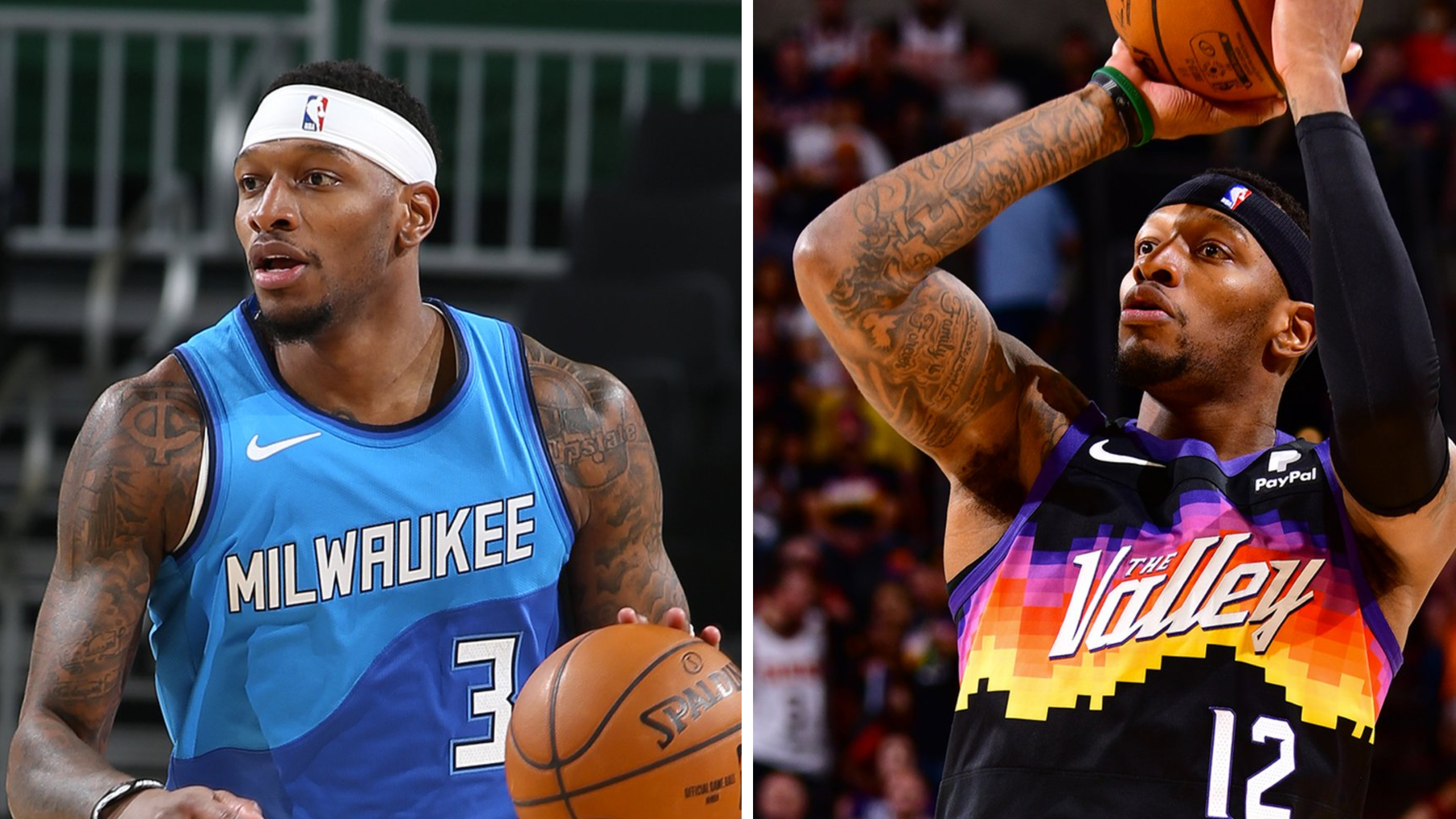 Credit: Twitter/SB Nation
Even though a weird NBA finals are underway, one player is already an NBA champion, and no matter which team wins, he's getting a ring. Phoenix Suns small forward Torrey Craig is not only a key player for the Western Conference Champs, he also played 18 games with their Finals opponent, the Milwaukee Bucks. And because he played enough games with Milwaukee before being traded to Phoenix, he could qualify for a championship ring no matter who wins!
Congratulations Torrey Craig for winning his first championship!

No matter who wins the Finals, he will get a ring for playing for both the Suns and Bucks this season.

(Submitted by @wholecake3) pic.twitter.com/ChpLWKH8es

— StatMuse (@statmuse) July 4, 2021
This is already a weird NBA finals featuring the unlikeliest of matchups. There are no supestars like your LeBrons, Durants, etc. and no big markets. The Bucks do have an MVP on their team and a rising star in Middleton, and the Suns have talented young stars like Devin Booker and DeAndre Ayton, along with Chris Paul. But neither team has a single player that has ever won an NBA championship, making this the first Finals with no champs since 1977. Yet now there's one player who is practically guaranteed one in Craig.
Torrey Craig is now a 2021 NBA Champion!

The Finals haven't started yet, but Craig started the season on the Bucks and now he's on the Suns. He's getting a ring regardless pic.twitter.com/tWyJTCTQYn

— SB Nation (@SBNation) July 4, 2021
Phoenix traded for Craig in the spring, so he did play more with the Suns, but his 18 games with the Bucks weren't anything to sneeze at. It's similar to 2016 when Anderson Varejao played for the Golden State Warriors in the Finals against the Cleveland Cavaliers, where he started the season. Cleveland won the series and offered the longtime Cav a championship ring, but he dutifully turned it down. It would be very weird, naturally, to sport a ring celebrating the team who BEAT YOU, even if you did play a part to their success over the course of the season.
Craig likely won't face that choice, as it seems like Phoenix should capably handle Milwaukee in the finals. Closing them out would make Craig a champion with his current team, and not the team that shipped him away in their quest for the title.