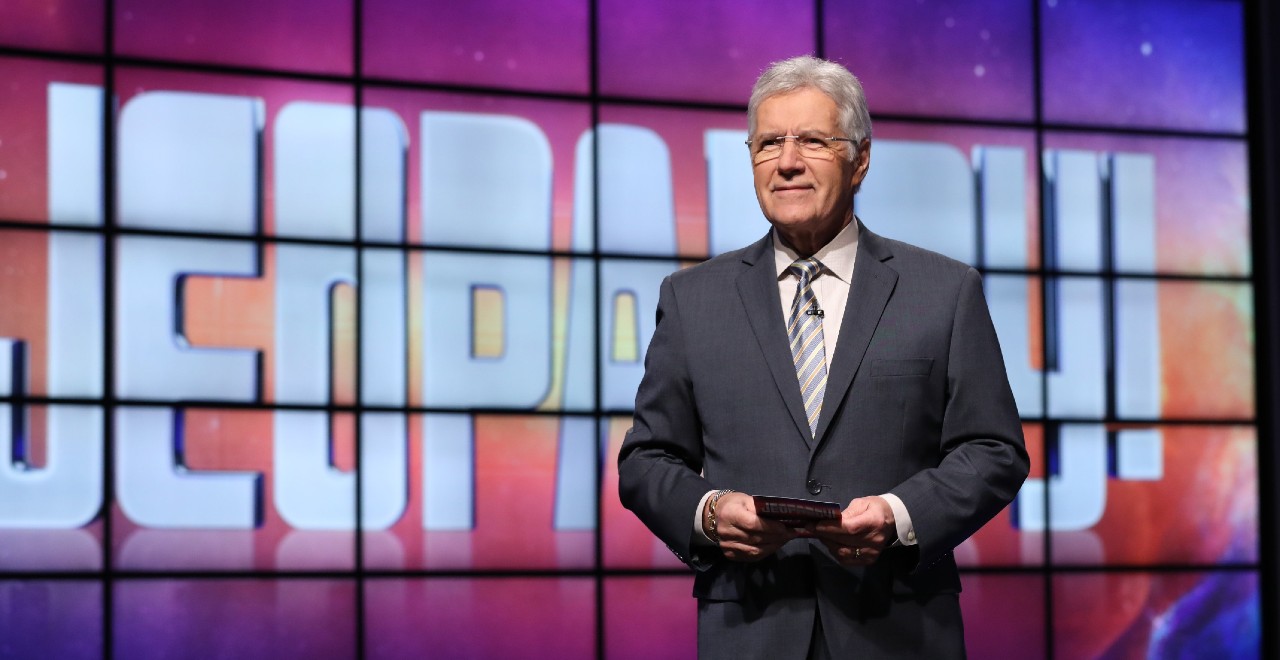 Credit: Twitter/Jeopardy
The list of grievances with 2020 is certainly not short, and on that list is the passing of Alex Trebek. So it's only fitting that our final new episodes of Jeopardy with Trebek as host, taped before his passing from pancreatic cancer in the fall, will air in 2021.
Jeopardy originally planned to air his final episode on Christmas day but made the decision to push his final episodes back a bit so millions of fans can watch Trebek's final episodes. The program aired two weeks of repeats around the holidays, in a special block of programming called "Around the World With Alex."
According to Jeopardy, his lifelong interest in people, cultures, and languages is why they chose those repeats for the special. "History is the past," he once said, "geography is the future."
This leaves us with his final episodes, which were taped on October 29th. They are currently scheduled to air January 4th through 8th. His executive producer Mike Richards recently told media outlets that Trebek "was a warrior" during his final tapings, as he wanted more than anything to be one of the first shows back in production after a COVID-19 pause.
"We knew how much he was fighting, and that's what made the performance even more impressive," he said. He said the final episodes were moved so fans wouldn't be stressed about possibly missing them during the holiday chaos. "We wanted our fans to be able to really savor those last five."
After our last Trebek-led Jeopardy episode on January 8th, the mantle gets passed to the first interim host, Jeopardy GOAT Ken Jennings, with more interim hosts on the way.