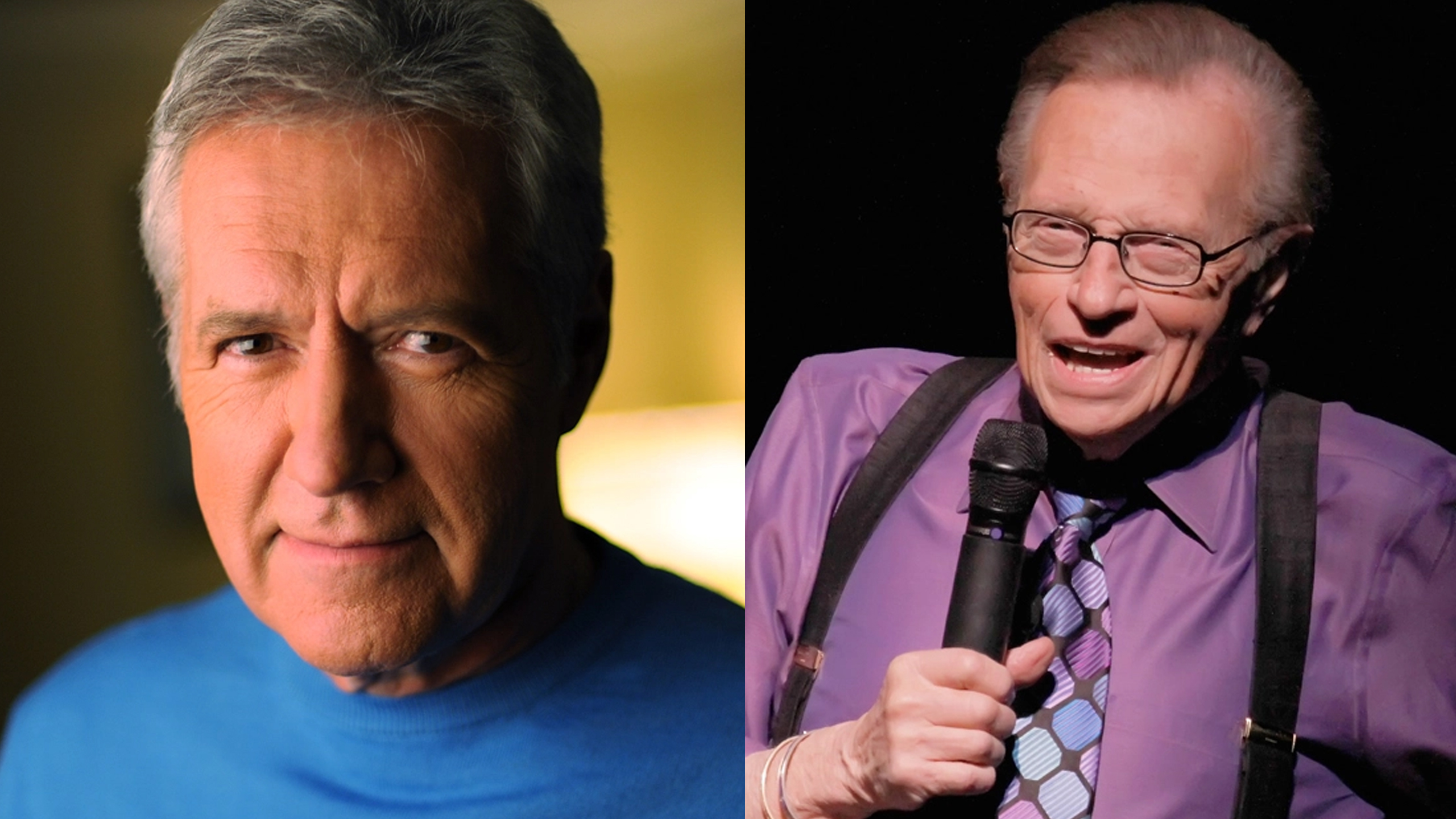 Credit: Getty/The Washington Post/Donald Kravitz
The Daytime Emmy Awards has revealed their nominees for the 48th Annual Awards and if we're writing about it, you know they did something newsworthy. In this case, it's a final nod to two broadcast titans, as both Alex Trebek and Larry King were nominated posthumously for awards.
It's a fitting tribute to two people who absolutely changed TV. Trebek was nominated for the game show category (which he's won two years in a row most recently) and Larry King was nominated in the informative talk show host category (for Larry King Live).
Nominations for the #DaytimeEmmys were announced Tuesday, and late "Jeopardy!" host Alex Trebek was nominated for Outstanding Game Show Host. In another posthumous nod, "Larry King Now" was nominated for Outstanding Informative Talk Show. pic.twitter.com/5cMUExW8kA

— TODAY (@TODAYshow) May 26, 2021
The show airs on June 25th on CBS and Paramount+ if you want to watch them win awards live. You'd have to think they are at least favorites in their respective categories, as they could be honored in somewhat of a lifetime achievement nod. Then again, people expected a win for Chadwick Boseman at the Oscars and were surprised when he didn't get awarded.
Still, it's a nice tribute to the two legends, as the show takes on outsized importance (quick, name one Daytime Emmys show you've watched) as a send-off for two memorable hosts who were on TV more than almost any other personalities.
We're honored, @DaytimeEmmys! pic.twitter.com/GOUaViTyZy

— Jeopardy! (@Jeopardy) May 25, 2021
Trebek passed away in late 2020 at the age of 80 following his battle with pancreatic cancer, but worked right up until the end, capping his decades of hosting the legendary game show. King passed away in January at the age of 87, after a nearly unmatched career in TV, most notably in his decades of interviewing celebrities for his namesake show.
The late Alex Trebek and Larry King have earned Emmy nominations for their outstanding hosting https://t.co/wQPrd3S0Cw

— TheWrap (@TheWrap) May 25, 2021
Two titans getting one last moment to shine for continuing to stay in the game, even in their 80s after a lifetime of kicking ass.