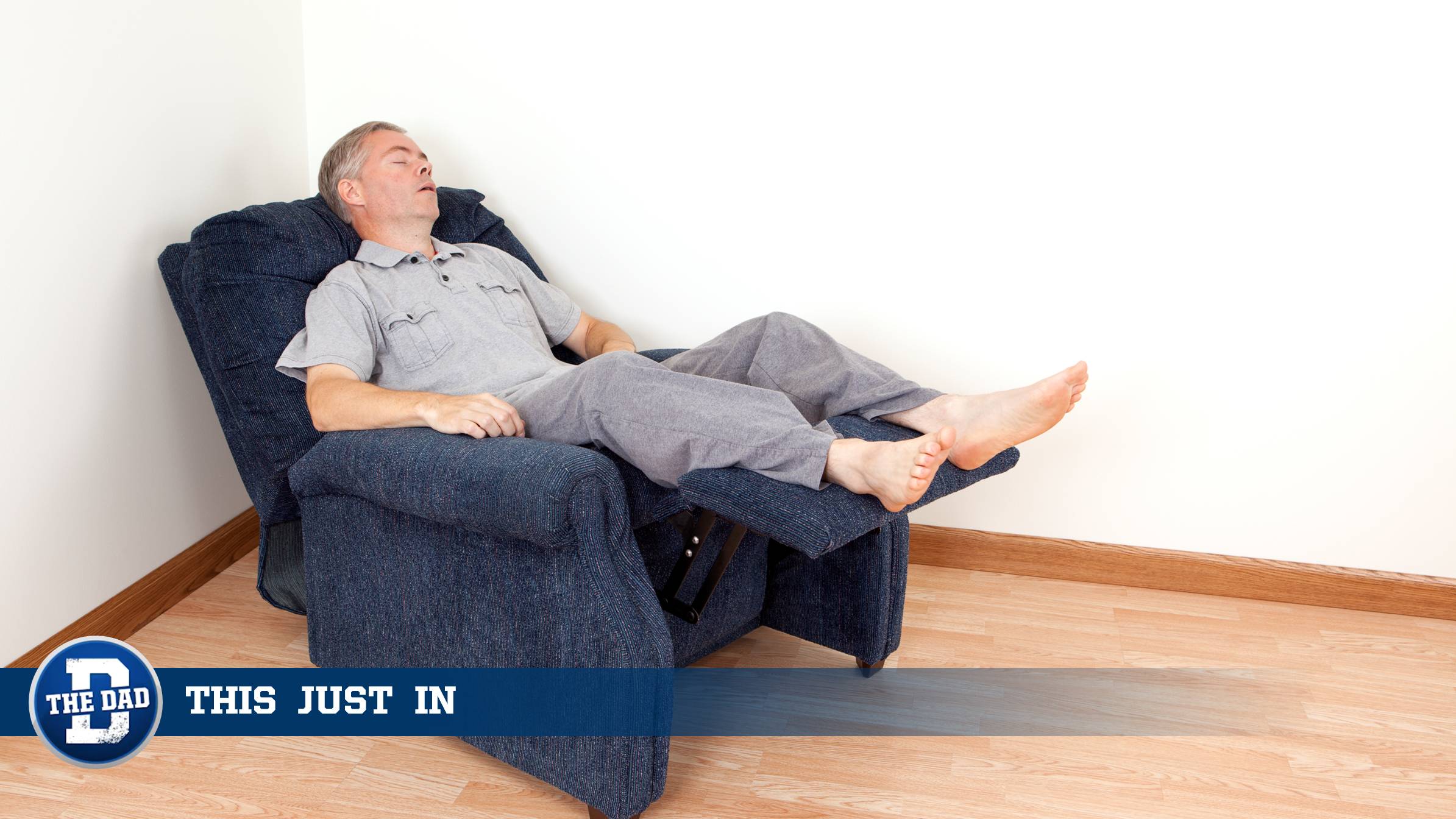 Credit: Getty/DonNichols
PROVIDENCE, RI – With Halloween in full swing, kids are out and about trying to hit as many houses as they can to load up on candy and eat way too much of it over the coming week. However, one trick-or-treater will have to wait outside for a few minutes, as this local dad just sat back down in his recliner after already having gotten up moments ago to answer the door for the previous trick-or-treater.
"Another one? I should've just left a bowl on the porch…" muttered an achy and tired 53-year-old Henry Milner, who, whether it was an intentionally low-effort Halloween costume or not, was acting a lot like Archie Bunker as he sank into his comfy chair further and further.
As the doorbell continued to ring several times due to the growing group of trick-or-treaters gathering on his porch, Henry attempted to get up but in doing so accidentally shifted his body into an even more comfortable position, meaning those kids would have to wait another five minutes at minimum before receiving their chocolate.
"Don't you all look adorable, here take ten candies apiece," said Henry upon finally answering the door, not realizing that it was actually a dream and he was currently passed out in his recliner while in real life an impatient bunch of trick-or-treaters were outside egging his house.
About an hour later Henry was awoken from his nap by the doorbell incessantly ringing yet again. But this time Henry felt rested enough to stand up, go to the door, and shut off the porch light so he could pretend like it wasn't Halloween and go back to sleep.
Despite being completely plausible to parents, THIS JUST IN is satire and intended for entertainment purposes only. For more stories like this one click here.