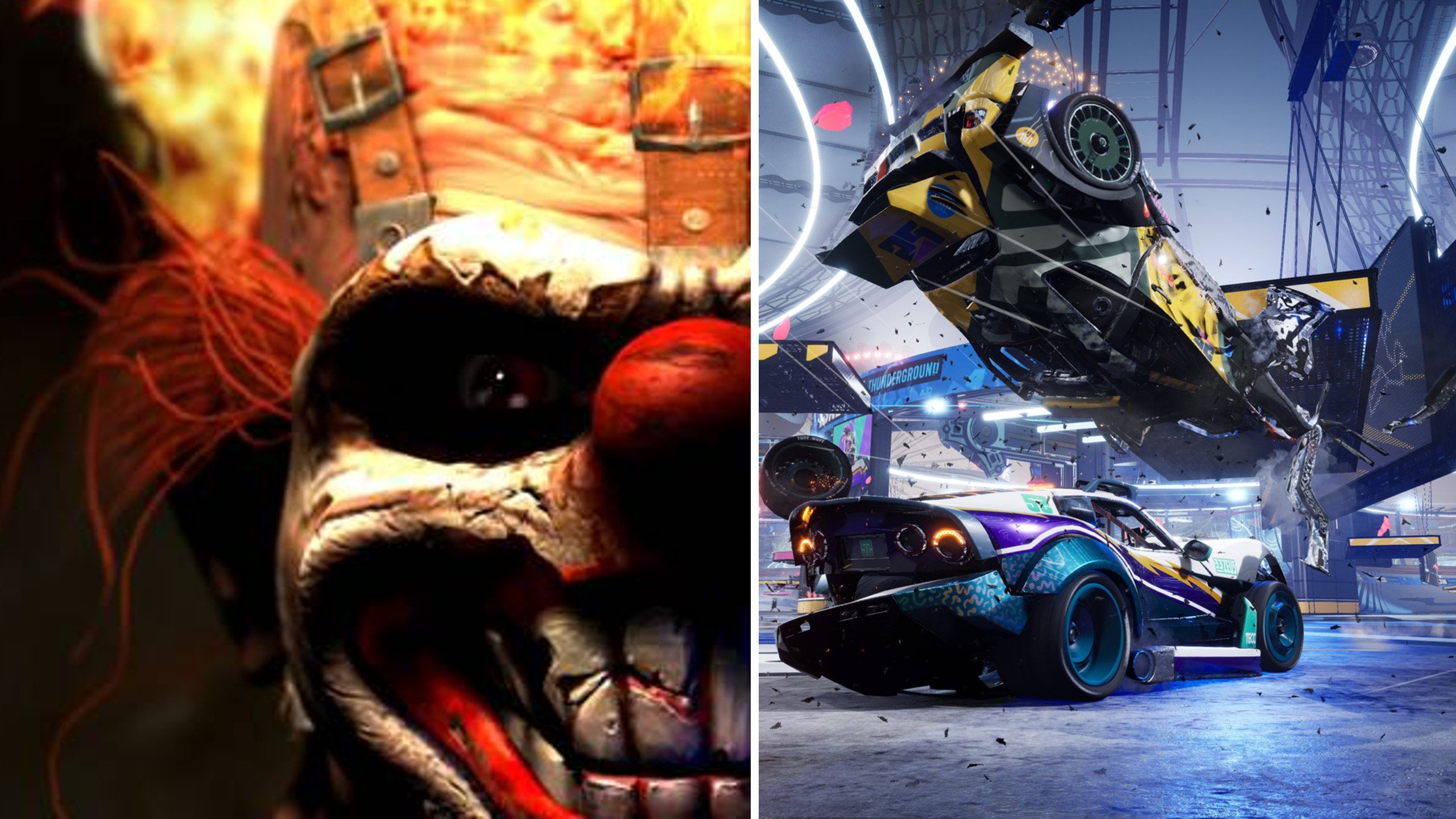 Credit: Sony
Man, is it a good time to be a Twisted Metal fan!
We've got a TV series currently in the works with Anthony Mackie in the lead role, and a new video game reportedly in development.  I honestly thought the series was done since we haven't seen a Twisted Metal game since 2012, but it looks like Sony knows what the fans want.  Nostalgia is king after all in the video game industry.
As reported by VGC, this rumored new Twisted Metal game is being developed by Lucid, who are the same folks behind PS5's Destruction All-Stars.  If you haven't played Destruction All-Stars, it's actually pretty cool.  It's a more tame version of Twisted Metal, with you choosing from an eclectic cast of characters and battling it out with other vehicles in an arena.  You even have the ability to jump out of your car and run around, jumping on your opponent's vehicles to steal theirs or cause them to crash.  If anyone is fit to bring us the next Twisted Metal, I have faith that Lucid can do just that.  You know, just as long as it contains that dark and disturbing element that makes Twisted Metal so great.
Another thing that came up in the report is that this new Twisted Metal will be based around some kind of free-to-play model.  I can't imagine since Twisted Metal is one of Sony's iconic franchises, it won't feature a single-player story mode, but maybe part of the multiplayer will be free to try out?  If they were planning on just having part of the online multiplayer available for free, that would make sense, with you having to pay full price for the whole experience.  The one thing that troubles me about a free-to-play model though is would that mean I'd have to pay for certain characters?  If it was purely cosmetic, I could see myself buying an extra outfit for a character, but fans (myself included) would be pretty upset if they had to drop real cash to unlock one.  This is all just me speculating though, so how it actually turns out is anyone's guess.
No matter the case, I think it would be great if Lucid brings their brand of car combat to Twisted Metal.  I can see this game having a lot of potential.  Imagine playing as Sweet Tooth and being able to get out of your car and run around in real-world locations while causing some mayhem.  Online with your friends would be the icing on the cake.  Let's hope we find out more soon.