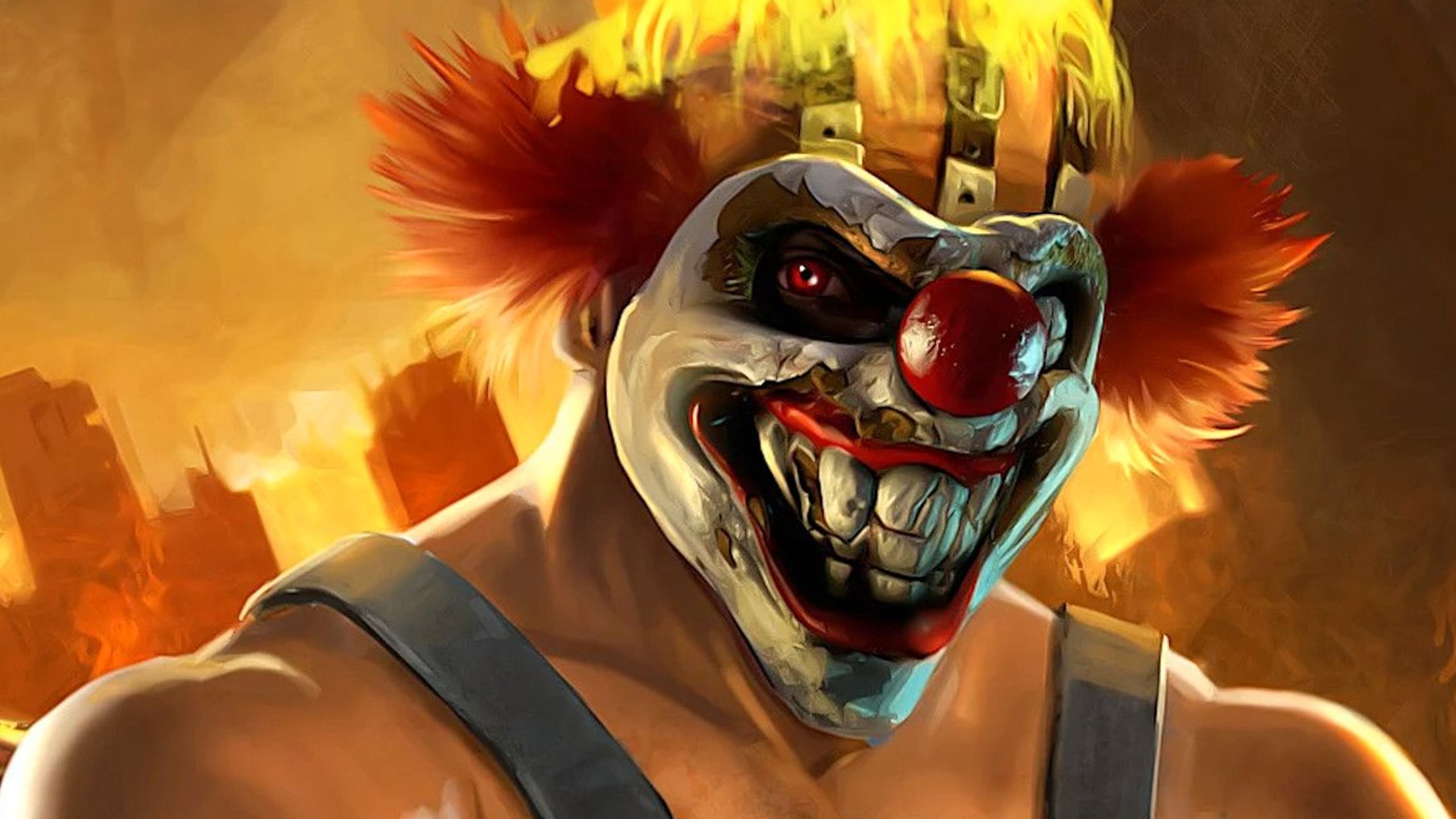 Credit: Sony
We've known for a while now that there is a Twisted Metal TV series is in the works, which is being written by Rhett Reese and Paul Wernick (who both worked on Deadpool & Zombieland films), and led by executive producer Michael Johnathan Smith (who wrote and produced on Netflix's Cobra Kai).  Now, rumors are circulating that a new Twisted Metal game is in development, and will be releasing alongside the TV series.
In a recent video on Giant Bomb, GamesBeat journalist Jeff Grubb mentioned that he heard that a Twisted Metal revival was in the works, but it still may be a ways off.  VGC also reported that they had heard a new Twisted Metal game was on the way from their sources.
Grubb stated that "It seems that they are going to try to line these things up with games at the same time, and the thinking there is one, they looked at (the Marvel Cinematic Universe) and they want to have MCU-like success, and I think there's a thought inside of Sony that, hey, we make movies, why aren't we capitalizing on that?  There is a prestige attached to Hollywood and prestige television that I think Sony is craving a bit, but also it's good business. If you look at what happened with The Witcher and Netflix, The Witcher 3 had its second-best year since its last year when the show debuted."
Whether or not this means the script for the Twisted Metal show will have an effect on the game, who knows.  The TV series will apparently be about "an outsider trying to better his own life. Rather than competing in a tournament where the winner gets their biggest wish granted, the protagonist instead has to deliver a mysterious package across a post-apocalyptic wasteland alongside a trigger-happy car thief. On the road, the outsider must face marauders with vehicles capable of intense destruction, along with other open road dangers and a crazy clown with a recognizable ice cream truck."
I mean, it could be an interesting premise for a game, with the player being the outsider.  Half the fun of a Twisted Metal game though is testing out all the different characters and their unique vehicles and seeing their horrific stories play out.  Unless this new one featured total character and vehicle customization and had you go up against all your favorite Twisted Metal characters, well, I'd be down for that too.  We'll have to wait and see.
It has been way too long since the last Twisted Metal game was released.  The car combat franchise was one of PlayStation's biggest hits, but we haven't seen a new entry since 2012.  Unfortunately, we didn't find out anything Twisted Metal related during Playstation Showcase 2021.  Speculation will just have to run rampant on a new game for the time being.  Despite the absence of Twisted Metal, there was plenty more shown during the showcase though.  Sony showed off a teaser for the Star Wars: Knights of the Old Republic remake, Spider-Man 2, and a Wolverine game were announced for PS5 by Insomniac Games, and we got to see some new God of War: Ragnarok footage.