Uranus Is Leaking Gas Into Space Which Is Totally Natural and Ok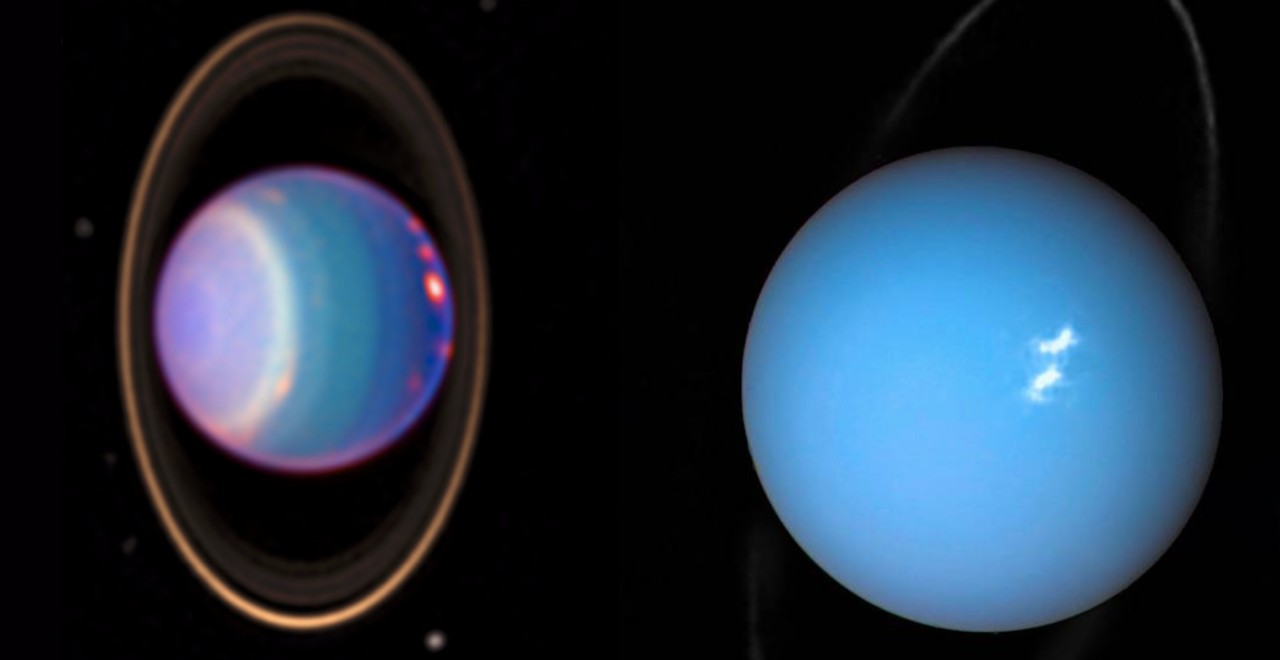 Space is a beautiful and mysterious thing, and though we've spent quite a bit of time exploring and investigating, there's still a lot we don't know. In fact, it's safe to say we hardly know anything about space (at least outside of our own galaxy). Scientists have only been able to explore about 4% of the visible universe, meaning there are still a ton of unknowns. The past year has been a big one for space science, with the discovery of moon water and NASA sending their first privately-built capsule into orbit.
Now, scientists have discovered something unusual about our most joked-about planet – and honestly, this news really doesn't help its cause. Uranus is leaking gas, which is totally natural and ok and not something to laugh about. Every 17 hours, Uranus lets one rip right into space.
Ok, so it's not so much a rip as it is a big gas-leaking opening. Most planets rotate fairly closely to their plane of orbit (Earth rotates at around 23 degrees), but Uranus challenges the norm by rotating roughly 98% away from its plane of orbit. If you were to watch Uranus in orbit, it would look as if it was spinning on its side.
Because of its unusual rotation, Uranus's magnetic field (or magnetosphere) is a bit odd as well. Every 17 hours, Uranus hits an angle that allows solar winds to blow right through, passing gas through Uranus and right back into space. Xin Cao and Carol Paty from the Georgia Institute of Technology modeled the planet's magnetosphere and made the surprising discovery, which lined up with evidence found by NASA's Voyager 2.
Their research article explained that when the Voyager 2 entered Uranus's magnetosphere, it was unlike other planets they'd previously seen. The planet's magnetosphere essentially opens and shuts letting solar wind through, which is highly unusual. This passing of wind gives the planet beautiful auras, which was spotted by the Voyager 2.
If we can learn anything from Uranus, it's that passing gas is natural. And sometimes, it even makes you look cooler (though we're still studying that phenomenon in humans – so far, inconclusive).