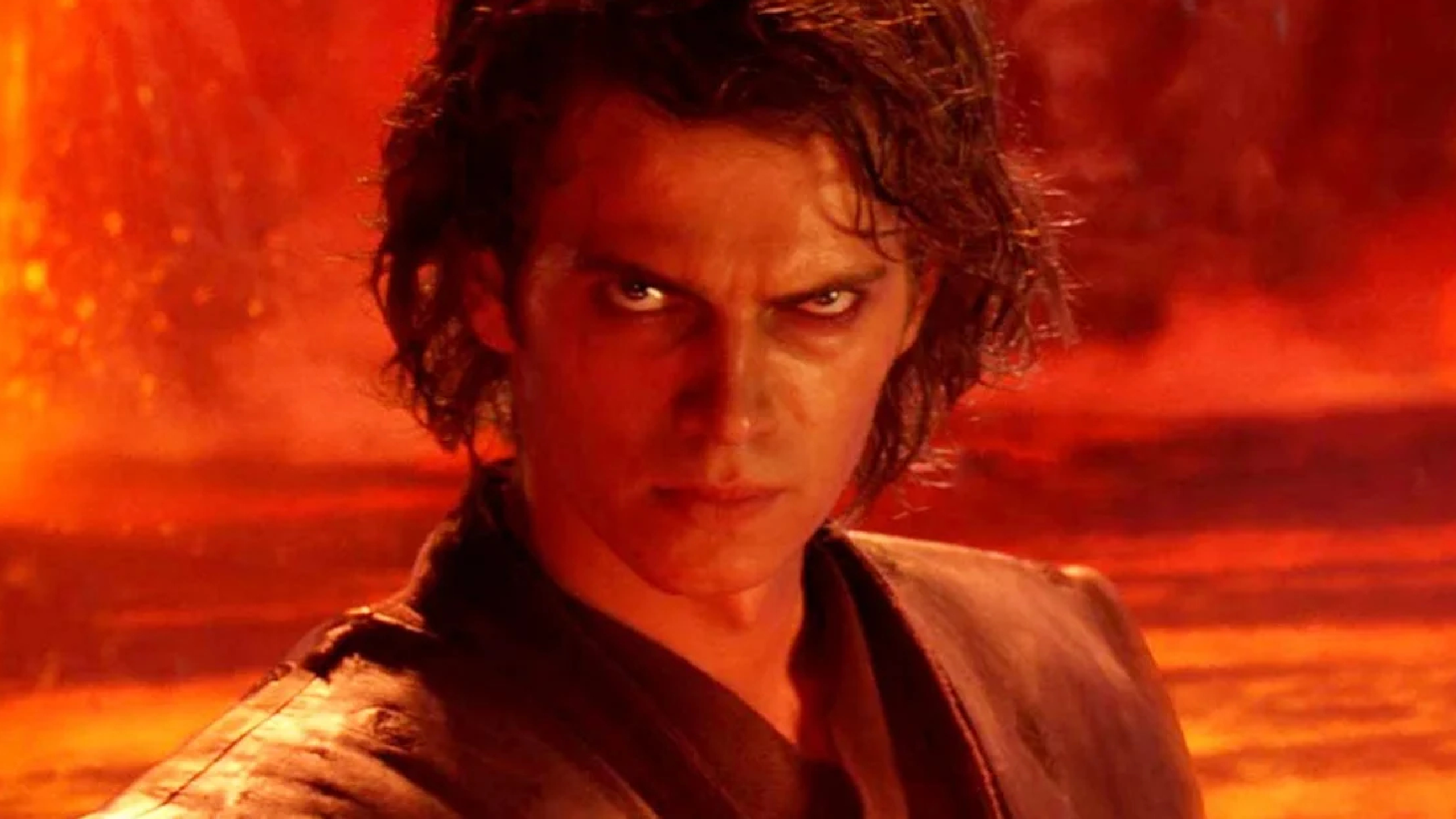 Credit: Lucasfilm
There is an almost universal giddiness over The Mandalorian and future Disney+ series in the Star Wars galaxy. Perhaps no upcoming show is more hyped than Obi-Wan Kenobi, as it marks a return of two prequel-era stars. Ewan McGregor was always one of the shining spots of the prequel series, but now that it's years later, fans are also PSYCHED for Hayden Christensen's return as Darth Vader. And now we have confirmation Christensen's Vader will be appearing in yet ANOTHER Disney+ series.
The Hollywood Reporter broke the news that Christensen will be returning to the Disney+ SWU (I don't think Star Wars Universe is a thing, but you guys get it) to reprise his role as Anakin Skywalker in the Ahsoka series.
Hayden Christensen will reprise his role as Anakin Skywalker in the upcoming live-action #StarWars series #Ahsoka, starring Rosario Dawson: https://t.co/0D2hE0rnrj pic.twitter.com/9NhFc1fYMR

— The Hollywood Reporter (@THR) October 22, 2021
Back in the day, people weren't as hyped for Christensen and the prequels in general. But time -and shows like the animated Clone Wars series- heals all wounds. The general consensus even during the original prequel run was that Christensen was a good actor who had tough material to work with. So with the quality of the Disney+ shows so far, people are stoked to see him get another crack at the most iconic role ever. And, to be fair, he was better in Episode 3 than he was in Episode 2. But you try delivering the line, "only my new powers can save you" or whatever it was with a straight face.
If you've only followed live-action Star Wars, you might not know that Ahsoka Tano, played in live-action by Rosario Dawson in season 2 of The Mandalorian, was once Anakin Skywalker's padawan. Between Episode 2 and 3, the two formed a close bond, only to be separated right before Anakin became Darth Vader. They reunited once for a lightsaber duel and it was very emotional and good, and you should just watch Clone Wars and Rebels if you like this sorta thing.
In the new Ahsoka series, it's not clear if Christensen will return as Anakin Skywalker or as Vader. Little is known about the plot, but odds are the series will be set after the original trilogy, meaning that Anakin could appear in flashbacks, or possibly even as a force ghost mentor for Dawson's Ahsoka.
It's a smart move for Disney to let Christensen return to the Star Wars galaxy, giving prequel fans something to cheer for, while redeeming the actor in the eyes of those who were less fond of the prequels back in the day. It's well known that several actors from the prequels suffered great distress from the poor reception they received back then. Good on Star Wars for sticking by them.