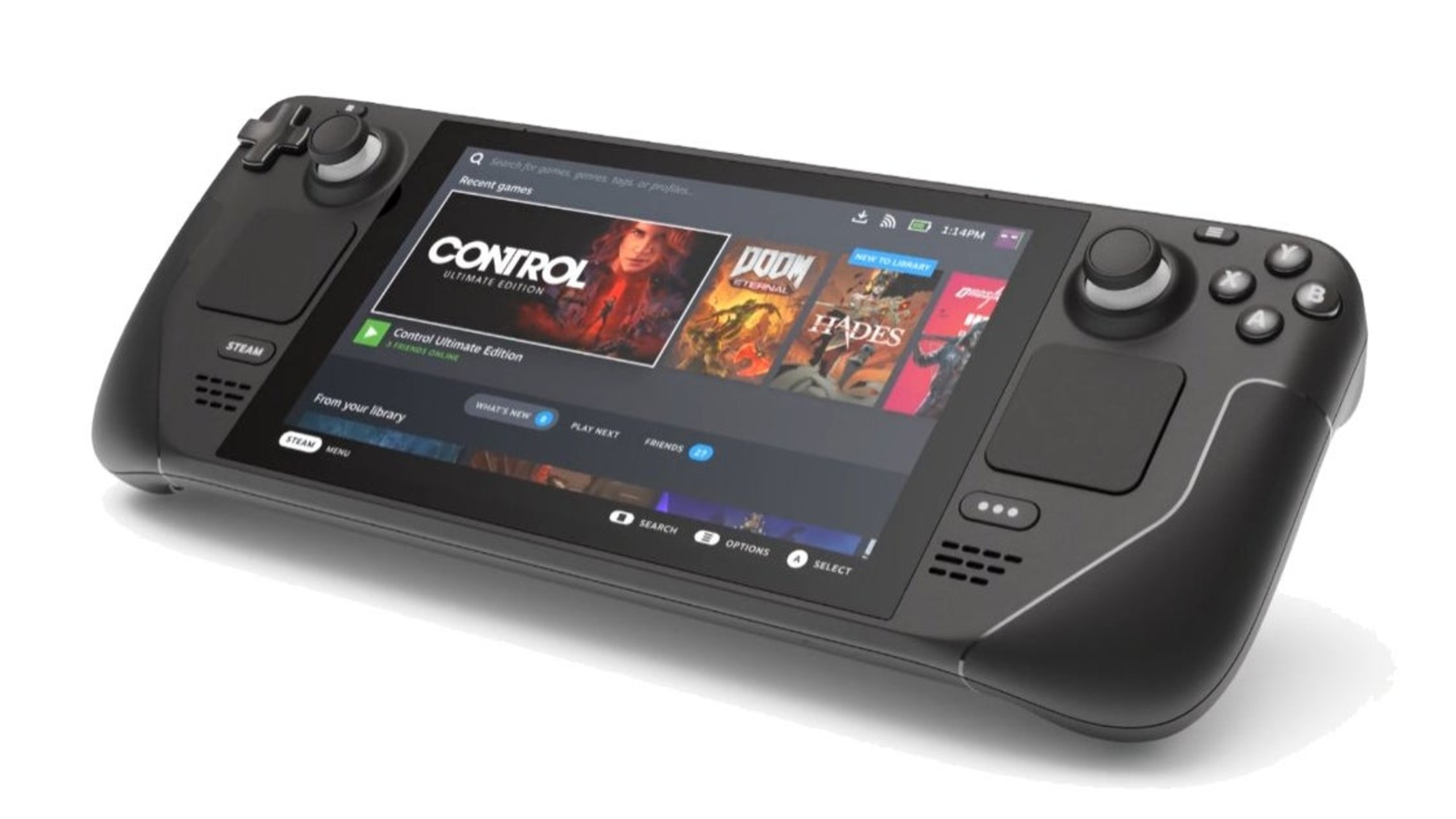 Credit: Valve
Valve is taking their shot at the portable gaming market, and I have a bit of a feeling it's going to be a huge competitor for the Nintendo Switch.
Today, Valve announced their brand-new console the Steam Deck, and they're describing it as a "portable gaming PC".  It's going to release December 2021, and if you want to secure one, you'll need to login to your Steam account and reserve a spot.  These reservations will officially open tomorrow, July 16th at 10 am PDT.
The Steam Deck is slightly larger than a Nintendo Switch but what's fascinating is it comes equipped with the capabilities of a full gaming PC.  In the announcement, Valve mentions that they "partnered with AMD to create Steam Deck's custom APU, optimized for handheld gaming. It is a Zen 2 + RDNA 2 powerhouse, delivering more than enough performance to run the latest AAA games in a very efficient power envelope."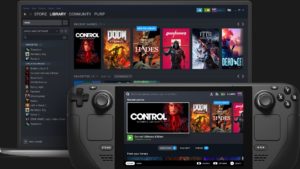 Features include a 7-inch, 1280×800 resolution, 60hz LCD screen, a custom AMD APU featuring a 4-core, 8-thread CPU paired with 8 RDNA 2 compute units for the GPU, and 16 GBs of LPDDR5 RAM.  Translation: it can run modern games very well.  On the official site, you can see someone playing Star Wars Jedi: Fallen Order on a Steam Deck and it looks like it's running extremely smooth.
You'll be able to choose from three different models however, the only major difference between them will be storage size and speed.  The base version will cost $399 USD and have 64 GB of storage, followed by a $529 USD model with 256 GB, and finally a $649 USD version that has 512 GB.  There will also be a dock the system can sit in that will be sold separately if you decide that you want to hook it up to a monitor or TV.
The big deterrent with a lot of players moving to PC gaming is how much they're going to have to spend and the process of building their own PC if they choose to.  The Steam Deck eliminates that factor right up front.  The other nice thing is that once you've logged into Steam Deck, your entire Steam Library shows up, just like any other PC.  Valve states that you'll be able to find your collections and favorites exactly where you left them.  This is fantastic news for those who regularly play on PC but travel frequently.  You'll always have your games with you.  Mind-blowing stuff.
If you're interested in reserving a Steam Deck for yourself or want more info, check out Steamdeck.com.