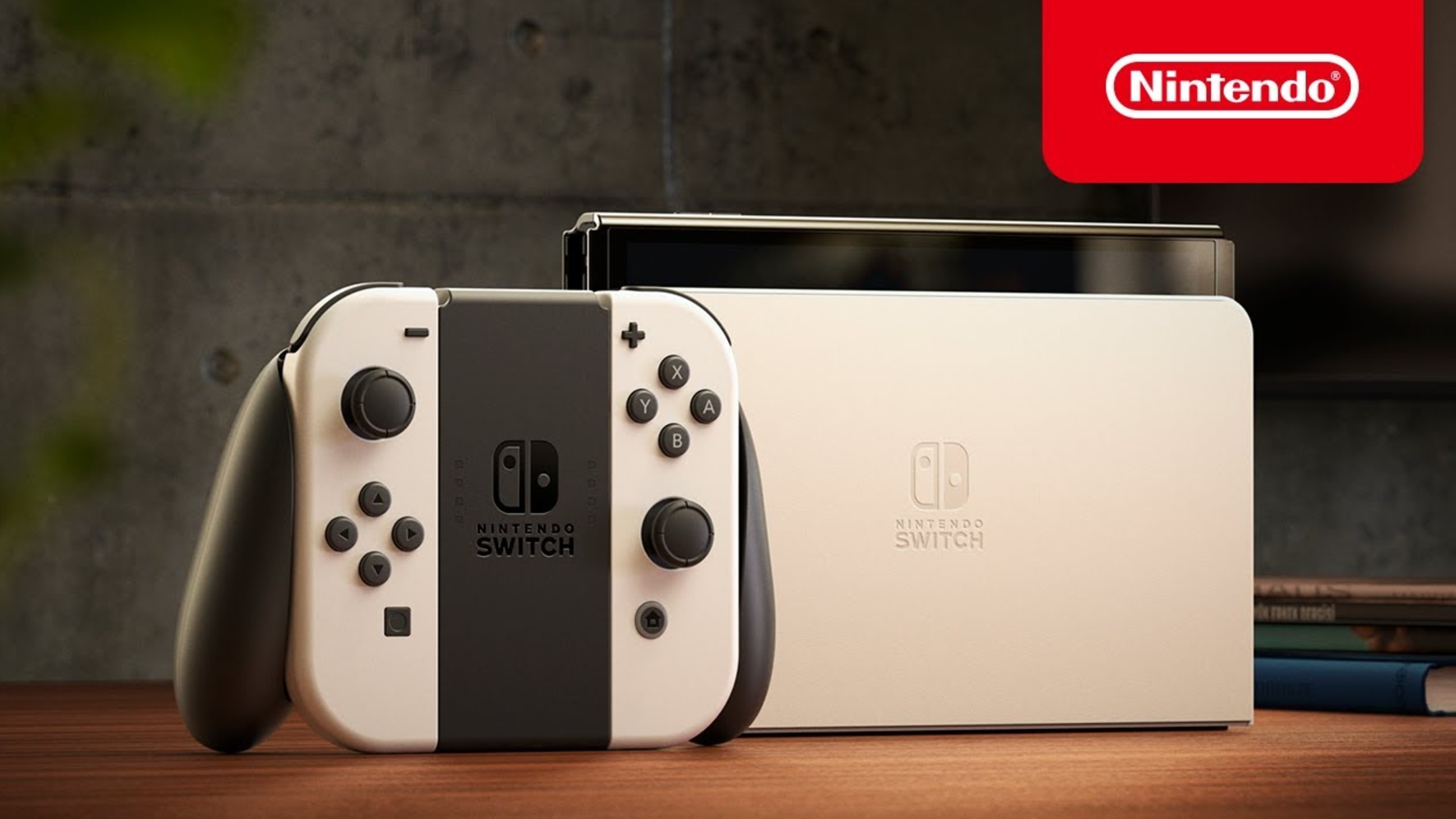 Credit: Youtube/Nintendo
You can never have too many Nintendo Switch's right?… right!?
Nintendo has announced the brand new Nintendo Switch OLED model and it comes with a host of new improvements. This version of the console features a larger 7-inch OLED screen (but the size of the console is unchanged from the base Switch model), a wider, adjustable base stand, enhanced audio, 64GB of internal storage (much-needed improvement), and a wired LAN port in the dock. Unfortunately, it doesn't look like it features the 4K output that was rumored.
The new model comes in two variants. There's the familiar red and blue color combination of the original Switch (with a black dock), and one with new white Joy-Con controllers, and a matching white dock. The new docks are mostly unchanged, aside from the LAN port and a more rounded edge. All of your previous Switch accessories will fit with this version as well.
Also worth noting is Nintendo knows what they're doing. This new Nintendo Switch OLED will release on October 8th, 2021 for $349.99 USD. This is the same day as the highly anticipated Metroid Dread. I'm sure we can also expect some kind of Metroid Dread themed Nintendo Switch as well.
Will you be picking one of these up at launch?