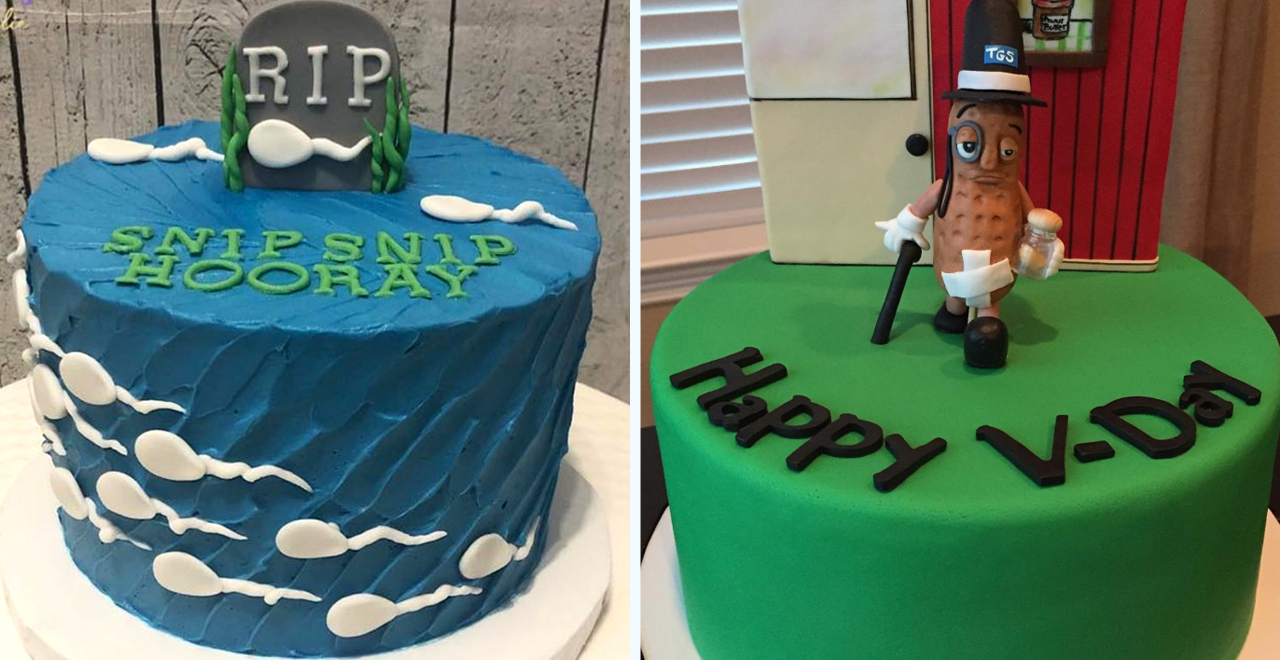 Credit: Instagram/espectfullychildfree/yr_cakedesign
There comes a point in every parent's life, usually after discovering an inexplicable mess in the kitchen or trying to remove scribbles of permanent marker from the living room wall, when they realize that their family is large enough. They have done their due diligence to society by meeting their kid quota and it's time to close up shop in the baby-making department.
Now, there are a few different options at this point but many husbands decide to take one for the team and go under the knife for a little snip-snip. Is it something we look forward to? Of course not, but our wives weren't exactly thrilled to push entire humans out of their bodies a few years back either.
As a consolation, however, some women have started a sweet trend to thank their men for sacrificing their precious vas deferens.
Take Amber Cole, for example.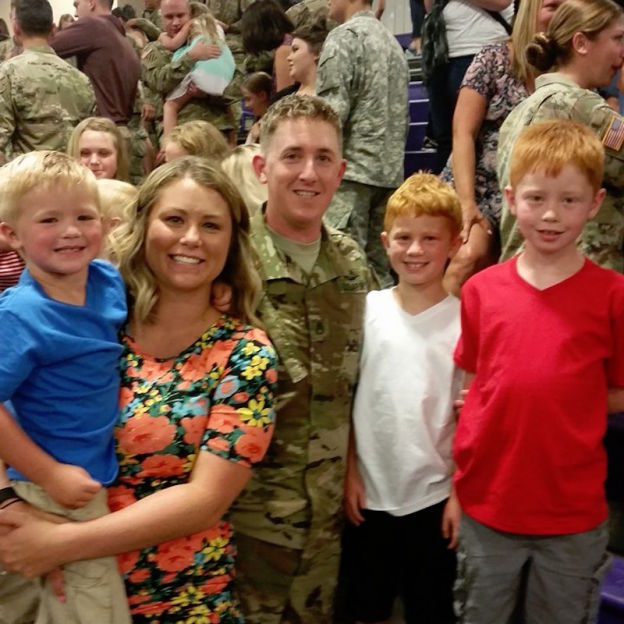 "We have three boys and we always get the question 'Will you try for a girl?'" Cole told Babble, "and my answer is always, 'We did, twice.'"
Given the three C-section procedures Cole previously endured for her family, she and her husband agreed that he would be the one going under the knife next.
It also just so happened that the 13th anniversary of her husband's military enlistment coincided with his vasectomy date, so instead of yet another military-focused cake this year, she decided to go a different direction with her celebratory confections.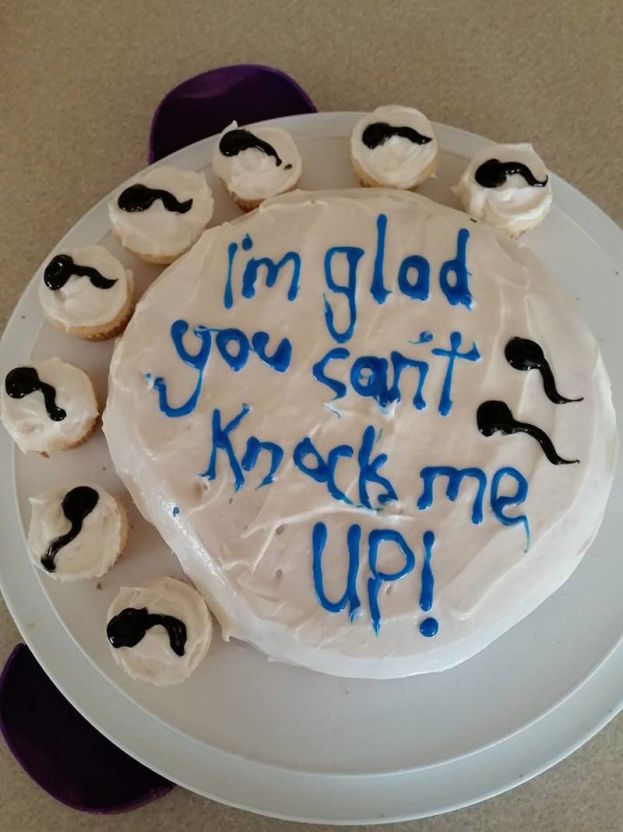 Yes, that is a school of sperm cupcakes surrounding a larger central cake, which reads, "I'm glad you can't knock me up!"
Cole posted the photo in a private Facebook group along with the caption:
"Someone's not as excited about his 'procedure' tomorrow, as I am! Also, it's so very hard to write with frosting!! Celebrating with cake! Three boys are our limit! If anyone wanted to have a baby by my husband, speak now or forever hold your peace."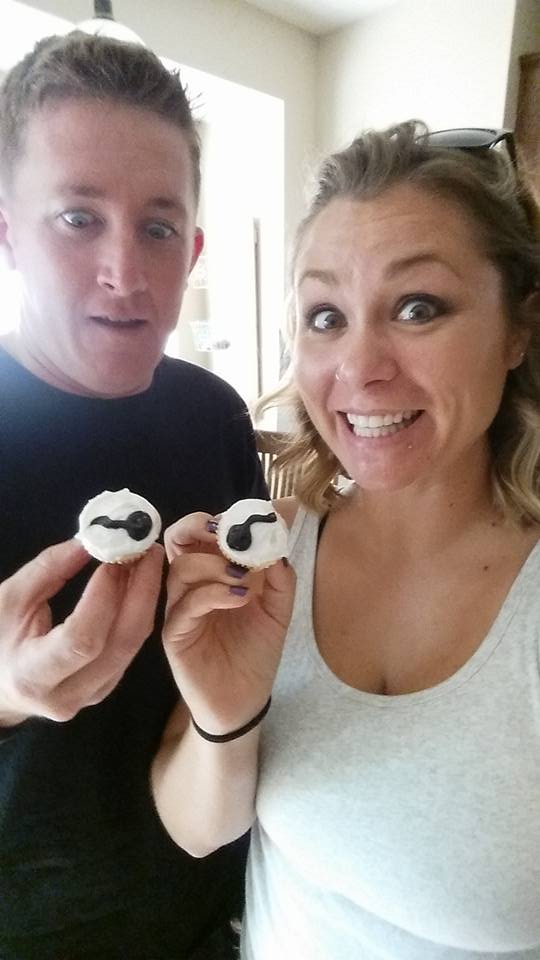 Not only was it a wonderful sentiment for her husband, but it was something her favorite fella was able to snack on while his do-dads recovered.
Unsurprisingly, as the story made its rounds across social media, other wives and even some professional bakers began putting their own spin on vasectomy cakes.
You probably won't see any of these front and center in a bakery's glass case, but we're sure any guy with a bag of frozen peas on his junk would be more than grateful to dive into them.