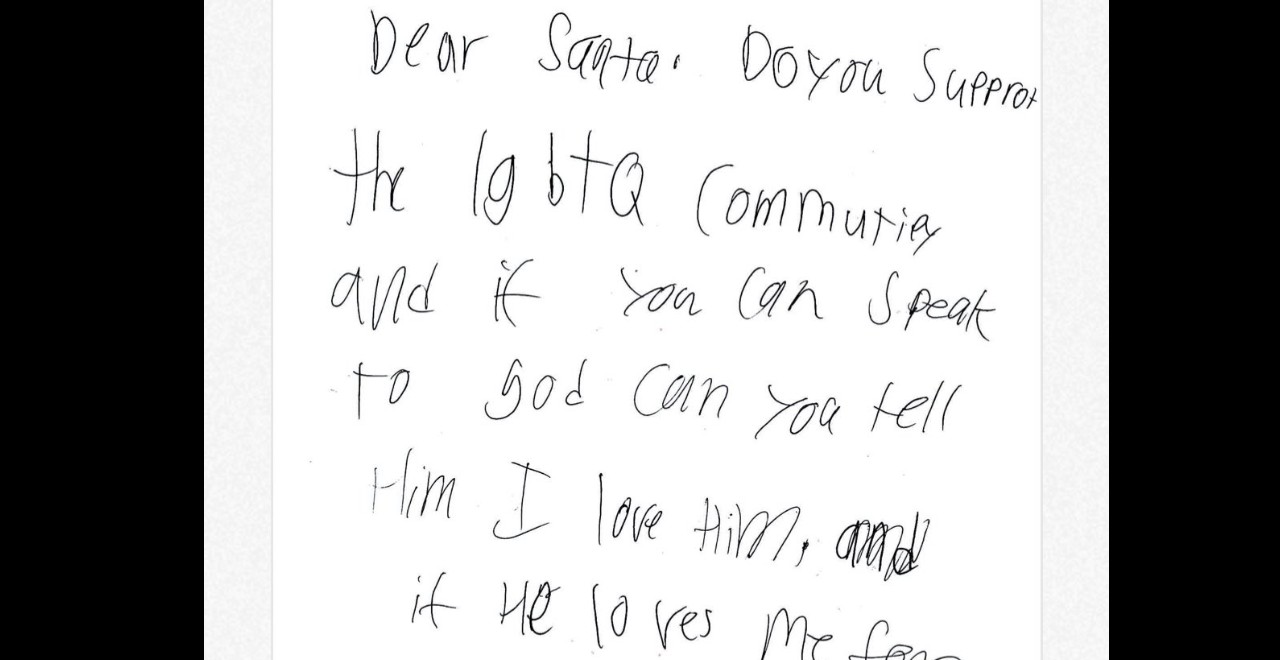 Credit: USPS
Writing letters to Santa is one of the fun holiday traditions to do with your kids when they're young. The letters can be fun time capsules for when they're older, and it's part of the magic of the season when they're younger. They can be a great window into a child's brain because kids DO NOT HOLD BACK with Santa Clause. Sometimes it can be funny! Other times, it can break your freaking heart.
The USPS posted a collection of letters kids have sent Santa in an effort to promote the USPS Operation Santa project, where donors can help "Santa" deliver the gift in need for the less fortunate kids in their community. Most of them are asking for things for their parents (a futon, so they don't have to sleep on the couch and have back pain, etc.), but one especially heartbreaking letter they shared from a young boy had him wanting no gift other than love.
This letter to Santa broke my heart. pic.twitter.com/NWbum1rvaX

— Nancy Cruz-Garcia 🇲🇽 (@Nancy_Cruises) November 22, 2020
The letter, shared by the USPS, was from a boy named Will. He wrote:
"Dear Santa, do you support the LGBTQ community and if you speak to god can you tell him that I love him, and if he loves me for being gay?"
That is the type of thing that hits you right in the feels. Direct hit. I don't know how any parent can read that letter, from a kid who is just looking for love and acceptance in his life, and not feel something.
Fortunately, he did get a response to his letter (presumably?). The letter was featured in the trailer for a new documentary on the USPS Operation Santa, which premieres this month.
There are plenty of ways to give back to your community during the holidays, and helping a kid believe in the magic of Santa is not a bad way to go.