Santa Is Officially Declared To Be an Essential Worker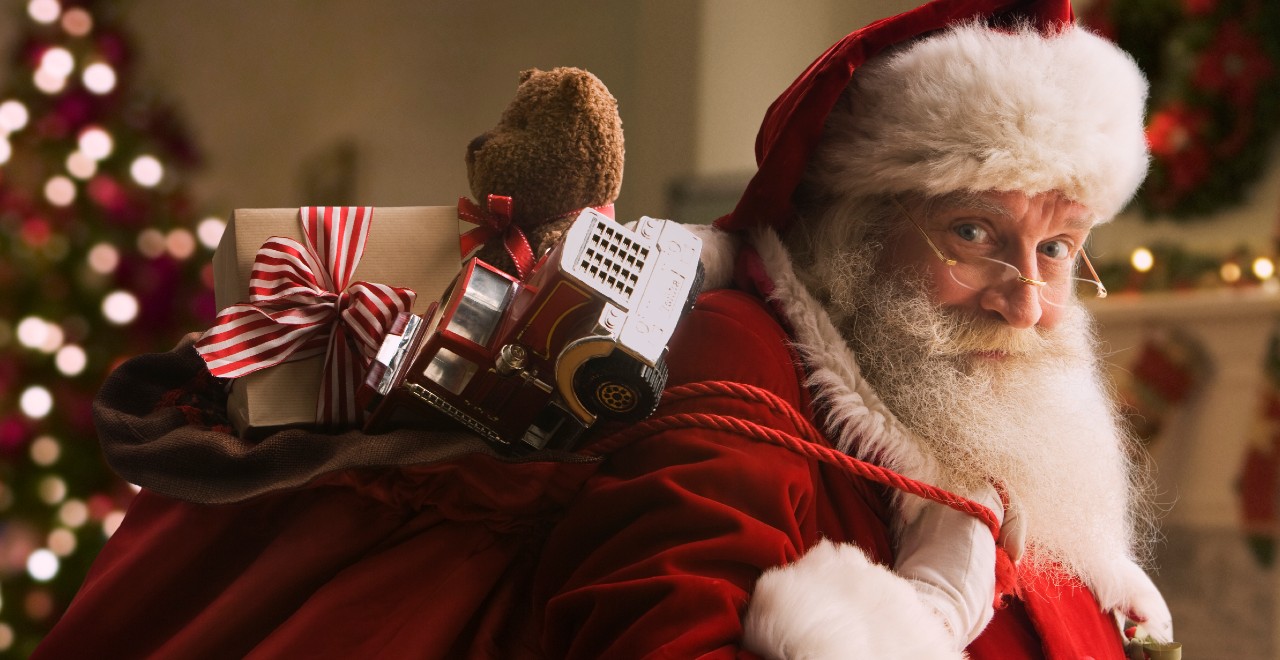 During the age of COVID, society owes an untold gratitude towards essential workers. Frontline healthcare workers, first responders, the scientists working on vaccines and therapeutics, and folks like grocery store workers and delivery people. And, because it's that time of year, kids should rest easy knowing their favorite delivery person has been added to that essential worker list: Santa.
The Elf of a Shelf Facebook page recently posted an important update from "Santa" about how Christmas, contrary to the reports of the annoying older siblings everywhere, is not canceled.
"I have been practicing social distancing just as you have," Santa said. He goes on to say there have been ZERO infections at the North Pole (truly remarkable, when you consider how closely those elves work together) and that ALL toys will be disinfected.
"Do not worry my friends, I will not be spreading the virus or getting sick from anyone who has it," he said. The magic of Christmas apparently extends to the fields of virology and epidemiology, but at least the most important holiday of the year (after Father's Day) will be salvaged.
The Scottish Prime Minister also declared Santa to be 'an essential worker.'
"Santa will not be prevented from delivering your presents on Christmas Eve. Santa is a key worker and he has got lots of magic powers that make him safe to do that. Santa will be delivering presents across the world as normal."
If anyone thought they were getting out of a Christmas morning spent putting together toys and desperately searching for batteries, think again.