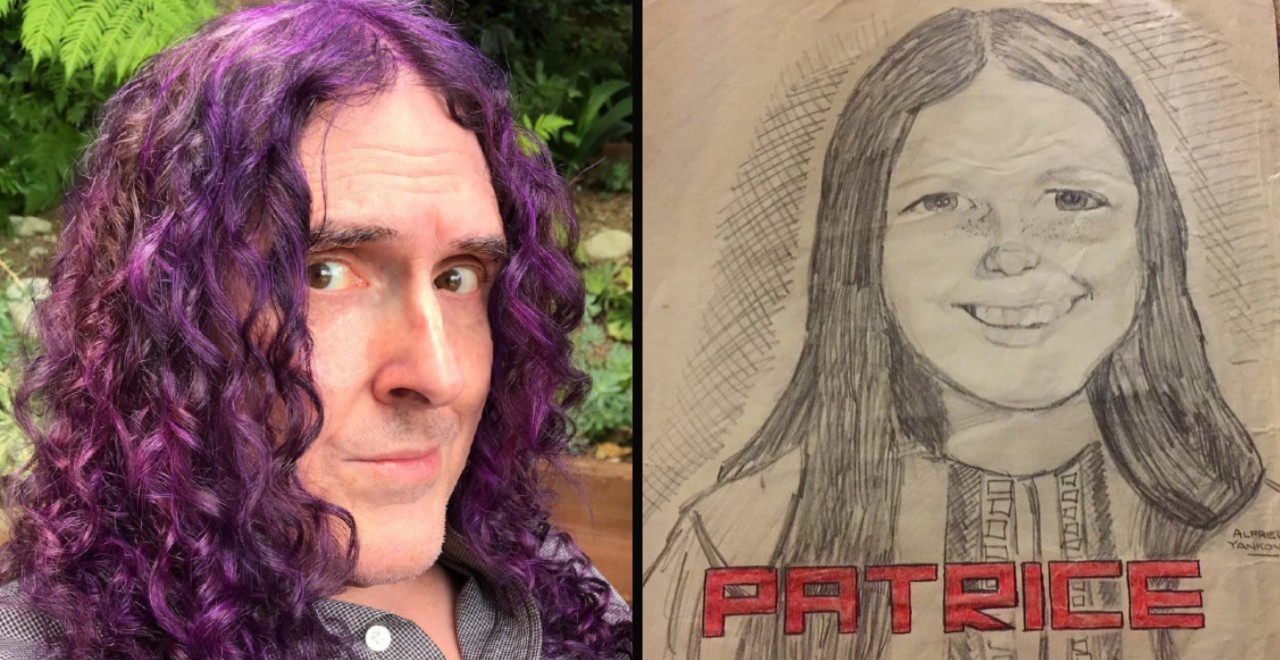 Credit: Instagram/AlfredYankovic
When it comes to romance, you gotta shoot your shot. Or, you can plant a seed you fail to check on for 50 years, but when you do, it'll be a banger of a story for social media. Musical parody legend Weird Al Yankovic lands the latter category. In fact, he's both the creator and sole member of that category, as he shared a quickly legendary story about a high school crush on social media.
The story starts simply enough, with Weird Al describing that he was also weird (well, awkward, shy and nerdy is how he described it) when he was 12. As an underage high school freshman, this is to be understood. But he had a crush on the girl who sat in front of him in math and wanted to let her know. Being painfully shy, his grand gesture was to draw a picture of her and give it to her. Of course, he didn't want her to know why he made it, so he made sketches of EVERYONE in the class and handed those out too. But, he said he made Patrice's picture a lot better, to be subtle about his pick-up attempt.
Predictably, she did not pick up on it.
Fast forward nearly 50 years. Now 61, Weird Al notices a woman on social media claiming to have sat in front of him in 9th-grade math class. So he DMs her to ask if her name is Patrice. It is! So he decided to ask; "hey, by any chance do you happen to remember that one time I drew pictures of everybody in class?"
A minute later, she sent this picture.
View this post on Instagram
Nearly five decades later, and Patrice had held on to the picture from Young Weird Al.
"She had saved it all these years," he wrote. "I just felt like telling this story because, well… 2020 was arguably a pretty sucky year overall, but there were some real moments of joy sprinkled in here and there – and for me, this was definitely one of them."
It truly is a cute story.