Saved by the Bell Reboot Explains Screech's Absence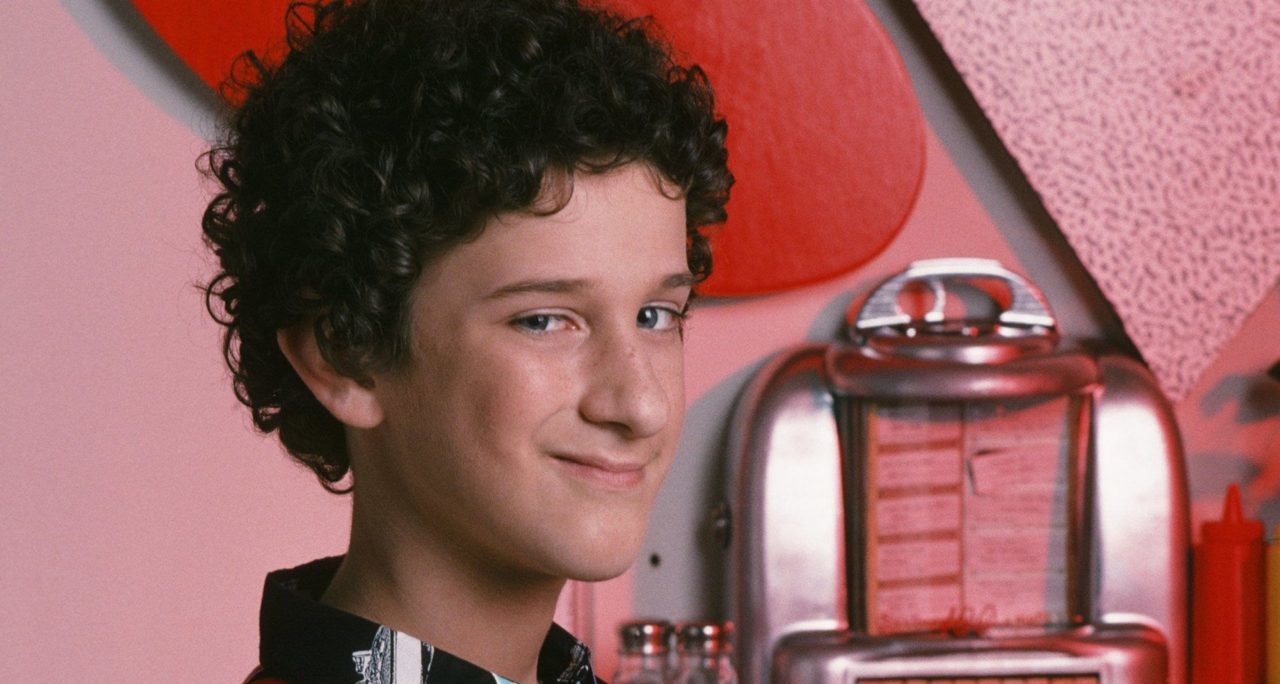 It's a post-Thanksgiving pre-Christmas miracle!
The Saved by the Bell sequel/reboot that we've been telling you about – and that looked surprisingly decent in its trailer – has finally dropped, and it seems like it could actually be pretty good!
The show, which features almost of all the original cast in some capacity – Mario Lopez and Elizabeth Berkley Lauren, who played high school couple Slater and Jesse in the original series, have bigger roles (both work at Bayside), while Mark-Paul Gosselaar and Tiffani-Amber Thiessen make cameos as the Governor of California (IKR) and his wife. Even lark Voorhies, aka Lisa Turtle, has made an appearance on the new version of the show, which is getting good reviews and has Rotten Tomatoes scores in the 70s.
There is, however, one notable absence from the cast. (Well, two, if you're really missing Principal Belding.) Dustin Diamond, who played lovable nerd Screech and had a tumultuous post-SBTB career, has not shown up in the halls of Bayside. But the show has attempted to explain his absence.
In the 8th episode of the new series, the original stars reunite and reminisce about some of their greatest Bayside memories, and Slater addresses their friend's absence. "Screech is so lucky he and Kevin get to live on the International Space Station so he doesn't have to deal with all this," he says, referring to Screech's ridiculous robot Kevin, whom he invented during the show's run in the 90s.
Voorhies, whose Lisa Turtle was the object of Screech's unrequited affections, explained why Dustin Diamond isn't in the new series: money. She also euphemistically references some of the troubles he's had over the past few decades.
"[With] Dustin Diamond, the almighty dollar rules on that," Voorhies told Toronto's KiSS 92.5. "He wants to be paid and respected. We would love for him to come back on set. He's going through his growing pains…He's going through his adult issues and all of that but I am sure he'll be back—granted they have the perfect contract for him. I'm sure he would be back."
Elizabeth Berkley Lauren revealed on Andy Cohen's Bravo talk show that there's always a chance that Diamond could return for a second season.
"I don't know if he will make an appearance," she said. "We'll see if there's another season. Maybe it's something to explore, and I haven't talked to him in a long time… Honestly, since I think we finished the show is the last time I actually spoke to him, but not because of anything bad. I mean, he was always nice to me and he's had his journey, but really I've kept more in touch with Mark-Paul, Tiffani, Mario, and then, from time to time, Lark."