Finding Waldo in a maze of ne'er do wells was the most memorable part of being in a doctor's waiting room. Now, you can take the fun of 'Where's Waldo?' on your own walkabout with a limited-edition sneaker from Vans. Nostalgia-inspired shoes are a big market, as these Chewbacca or LEGO sneakers will tell you. And if you aren't rocking the official dad shoe, might as well kick it old-OLD-school.
View this post on Instagram
The Vans x Waldo collection is an "homage to the classic series", paying tribute to the "adventurer" (I think that's a tad generous) who is never without his trusty magic walking stick. I do need to take issue here, because…his stick is magic??? I thought he was a dork who took a walking stick everywhere and wore a knit cap to the beach, I didn't realize he was a low-budget Harry Potter prequel. Actually, come to think of it he did travel through time and the multiverse before Marvel did.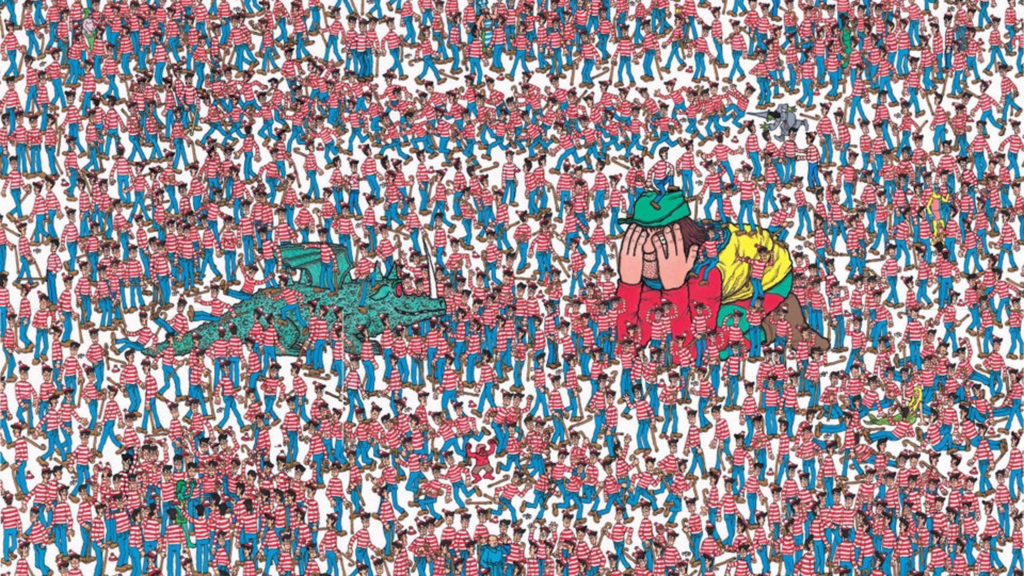 Who could we forget the Land of Waldos?
The shoes feature some of the iconic scenes from the puzzle books, but there's also a versions of the shoe sporting Waldo's red and white stripes, or is nemesis Odlaw's yellow and black checks (if you identify more with the Waldo spirit and less with the idea of an overly chaotic shoe). Waldo is (was?) a hit around the globe, so like him, these shoes will travel.
As far as tributes to the iconic character created by Martin Handford, this shoe is near the top. You can snag them at the Vans website.