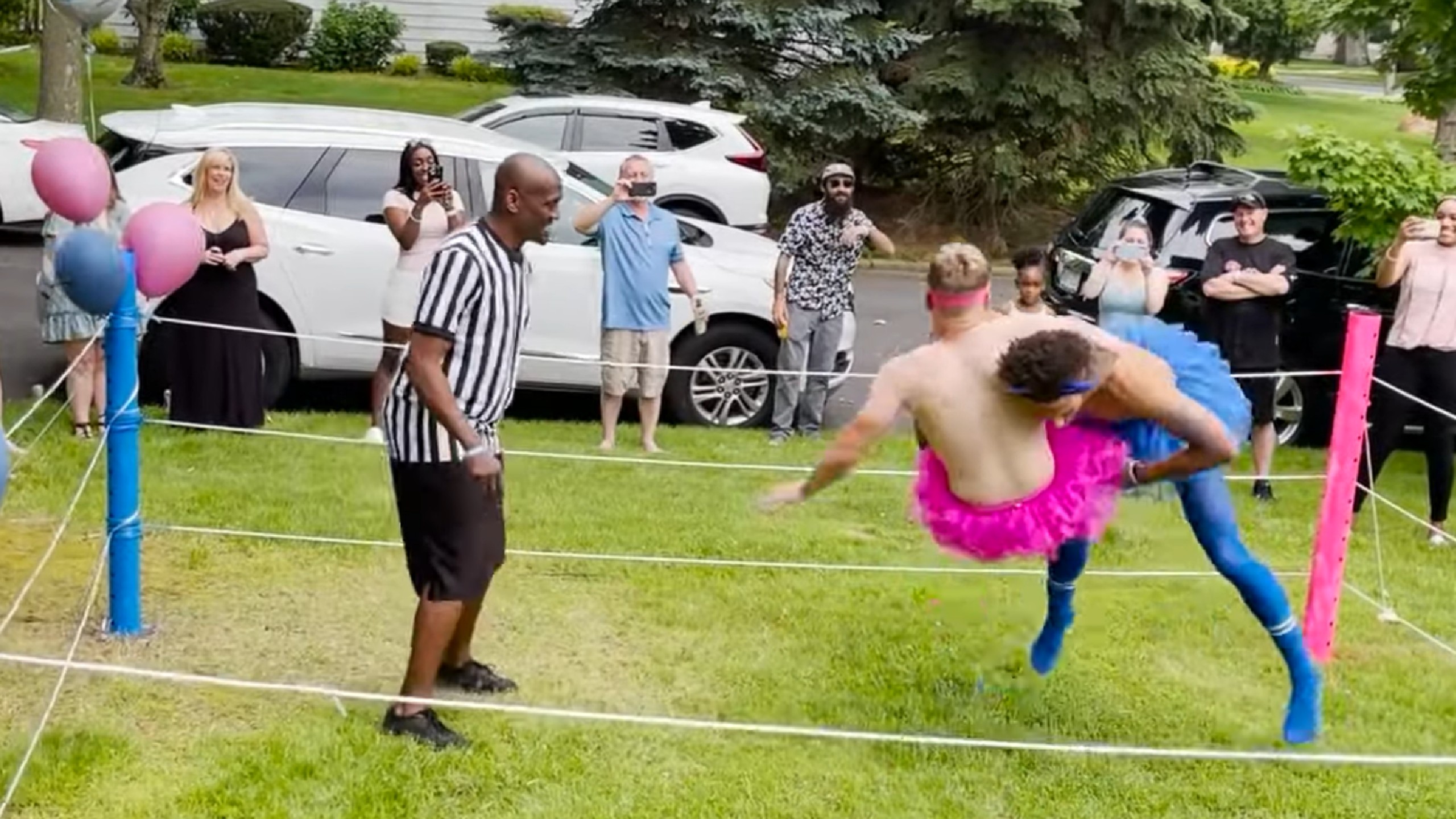 Credit: Twitter/Wholesomemen
The idea of gender reveal parties over the years has become a bit of a sore point for… well… pretty much everyone.  Each new announcement was trying to pull off something insane and crazy and in the process, these parties were just ruining a good thing beyond repair.  Things were escalating and getting out of hand, when would the madness stop?
Now, with that being said, I think what we all just really needed was more WWE-style gender reveal wrestling matches like this one that a New Jersey couple held for their family and friends.
WWE Gender Reveal 😂 lit asf pic.twitter.com/Roxcrs3c3k

— LightSkinMenDontCheat (@Wholesomemen__) June 26, 2021
You have to admit, this is pretty great.  The clothesline, the random guy coming in and smacking one of the wrestlers with a chair.  I'm not even a wrestling fan and I'd pay to watch more of these wrestling gender reveals.
While this is awesome, we just now have to prepare ourselves for the onslaught of literally every new parent announcing the gender of their child this way.  Hopefully, these won't get too out of control, but this is just the beginning and I'm anxiously awaiting the inevitable WWE cage match gender reveal party.