College Student Goes Viral for Incredible 3D-Printed Iron Man Suit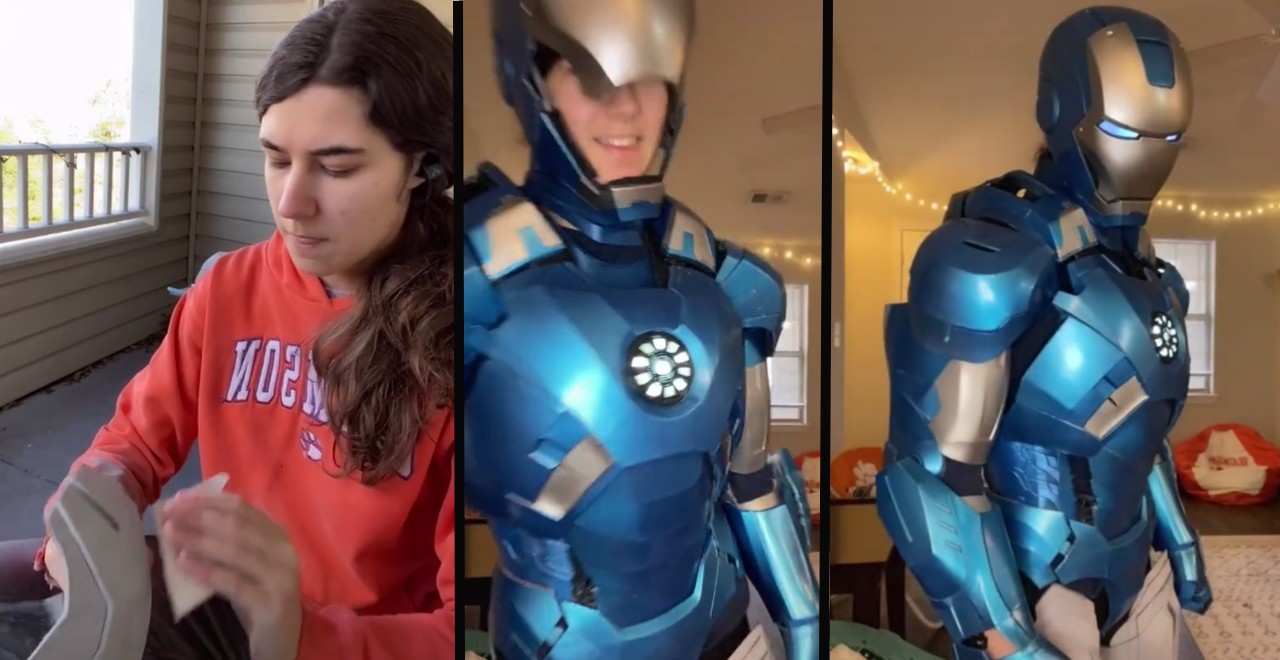 Few things are as inspiring as kids pulling off badass achievements, whether it's a charity, athletics, or, in this case, science. A recent college graduate is blowing up on Tik Tok for creating an incredibly cool and accurate Iron Man replica suit she made with the help of a 3D printer.
Her suit is truly impressive and the video she put together about the process of making it quickly went viral, pulling down more than 60 million views. Emily Yaird told Good Morning America she posted it right before her college graduation and was overwhelmed by the views it quickly received.
The suit was a labor of love, and one she did for the first time at age 14, when she put together an Iron Man suit out of Styrofoam and hot glue. When she got to college, she felt she could do better and has been trying to one-up herself ever since. This…will be hard to top. Tony Stark himself would be impressed with her creativity and engineering prowess. The suit has back flaps that open, a laser in the arm, and a helmet that closes.
Her account, Emily the Engineer, blew up after her latest video, as she now has more than 2 million followers. She told a local news station she hopes to get a job making more videos and said it's a "blessing to be able to do something that is your hobby, for fun, and have people watch and encourage you to do it full time." On GMA, she shared practical advice for kids interested in engineering; just start.
"Start getting your hands dirty. Build things, get your hands on tools. Making stuff like this has helped me tremendously in things like co-ops, internships and stuff like that, so I definitely recommend getting your hands on stuff and building things."
Her videos are definitely an inspiration for younger kids and show young people are capable of far more than they get credit for.
And if anyone can appreciate the dedication to tinkering, falling to a hobby, and constantly working to make it better, it's dads.