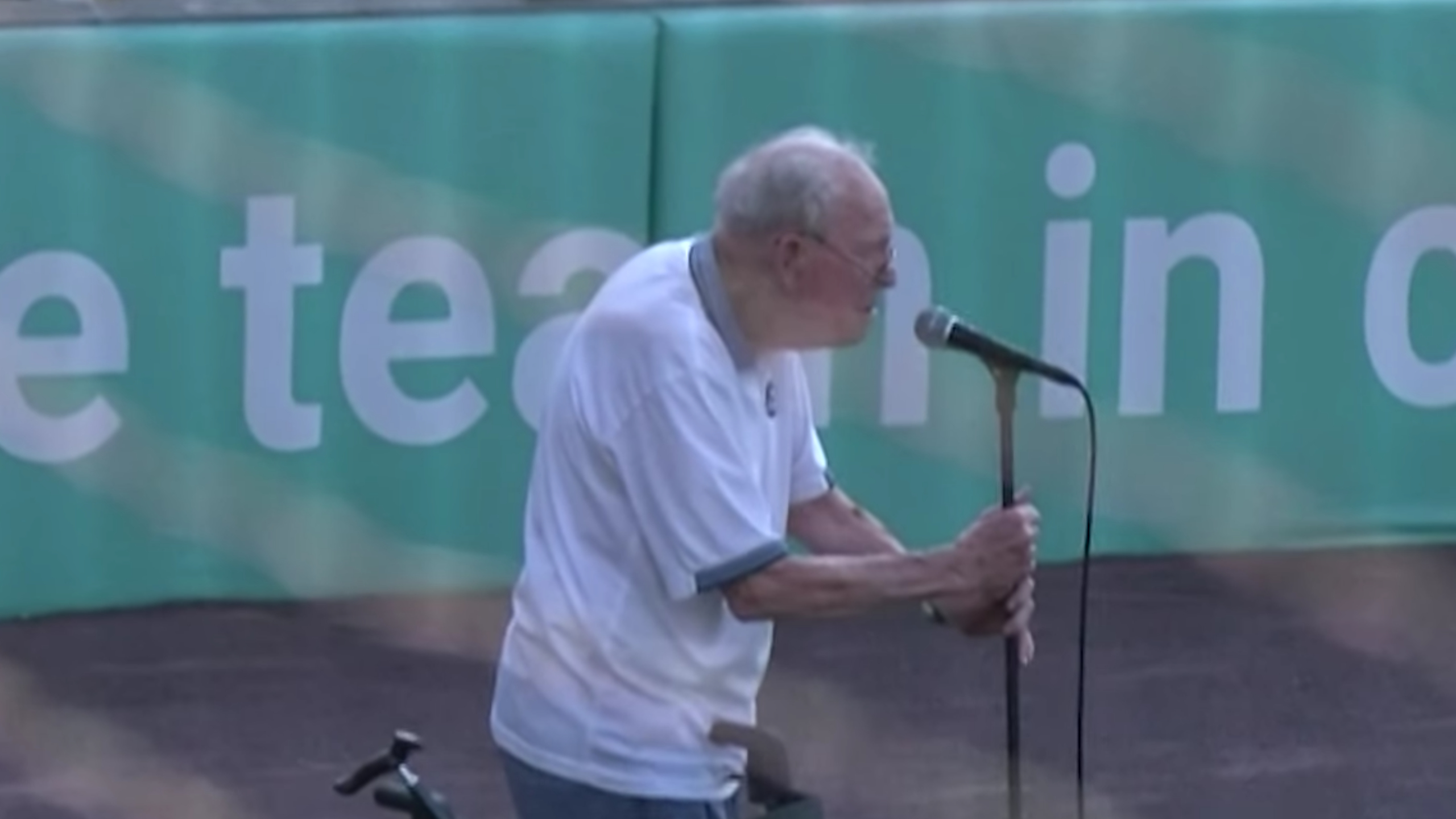 Credit: Facebook/wmwcaps
The national anthem before games is an age-old tradition. Thousands of fans take a minute to pull off their caps while they juggle the beers in their hand, try to show some respect minutes before screaming at another person for how bad they play a game. But sometimes, it can be freakin magical.
A 96-year-old World War II veteran showed that tradition can still be moving with his emotional performance before a minor league baseball game. John Pylman belted out the song before a Western Michigan Whitecaps game in early August and he absolutely nailed it. Nailed it so hard, it went viral on Facebook with millions of views.
Enjoy his moving performance and give yourself a smile during your day. You don't even have to tell anyone about it, it can just be for you.
So, let's define "nailed it," because he's not Mariah Carey. However, you can tell it means a lot more to a veteran. And as someone who was a navigator on a B-17 Flying Fortress in WWII, you can tell how much it means to Pylman.
The Star-Spangled Banner is a tricky song to pull off. It's not as lyrical and appealing as "Oh, Canada." One cheat code, though, is to sing it with your entire freaking heart. And Pylman does just that. He told a local media outlet why the song means so much to him.
"To me, it means the United States of America is worth fighting for," the 96-year-old said. "God's blessed us with this wonderful country, let's take care of it. It's worth fighting for."
Hats off to Pylman for reminding people how good that song sounds when performed by the right person.