On March 17th, 2021, one of the biggest events in Mario Kart history took place.
A raffle was held by The Dad Gaming and A Kid Again for a 'Mario Kart Main Event' featuring NASCAR driver (and all-around awesome guy) Jesse Iwuji.  Randomly chosen winners who donated to A Kid Again had the chance to race against Jesse.  How cool is that?  The goal was set at $1000 but the event helped reach well over that, with a grand total of $2,244 raised.
A Kid Again is an amazing organization that provides monthly cost-free and care-free outings, called Adventures, for over 2,500 families raising children with life-threatening conditions. Adventures are designed to provide a time out, allowing families to connect with their family and other families and to get the opportunity to be "a kid again." Example Adventures include visits to theme parks, zoos, aquariums, sporting events, and have recently started providing eSports gaming Adventures.
The Dad Editor in Chief Joel Willis and The Dad Gaming Twitch Announcer Justin Hinchcliffe hosted the event, and there were 3 separate series that featured 4 races each. Each series raced against Jesse separately.
First up was the 'A Kid Again Series' and here's a look at the all-star line-up.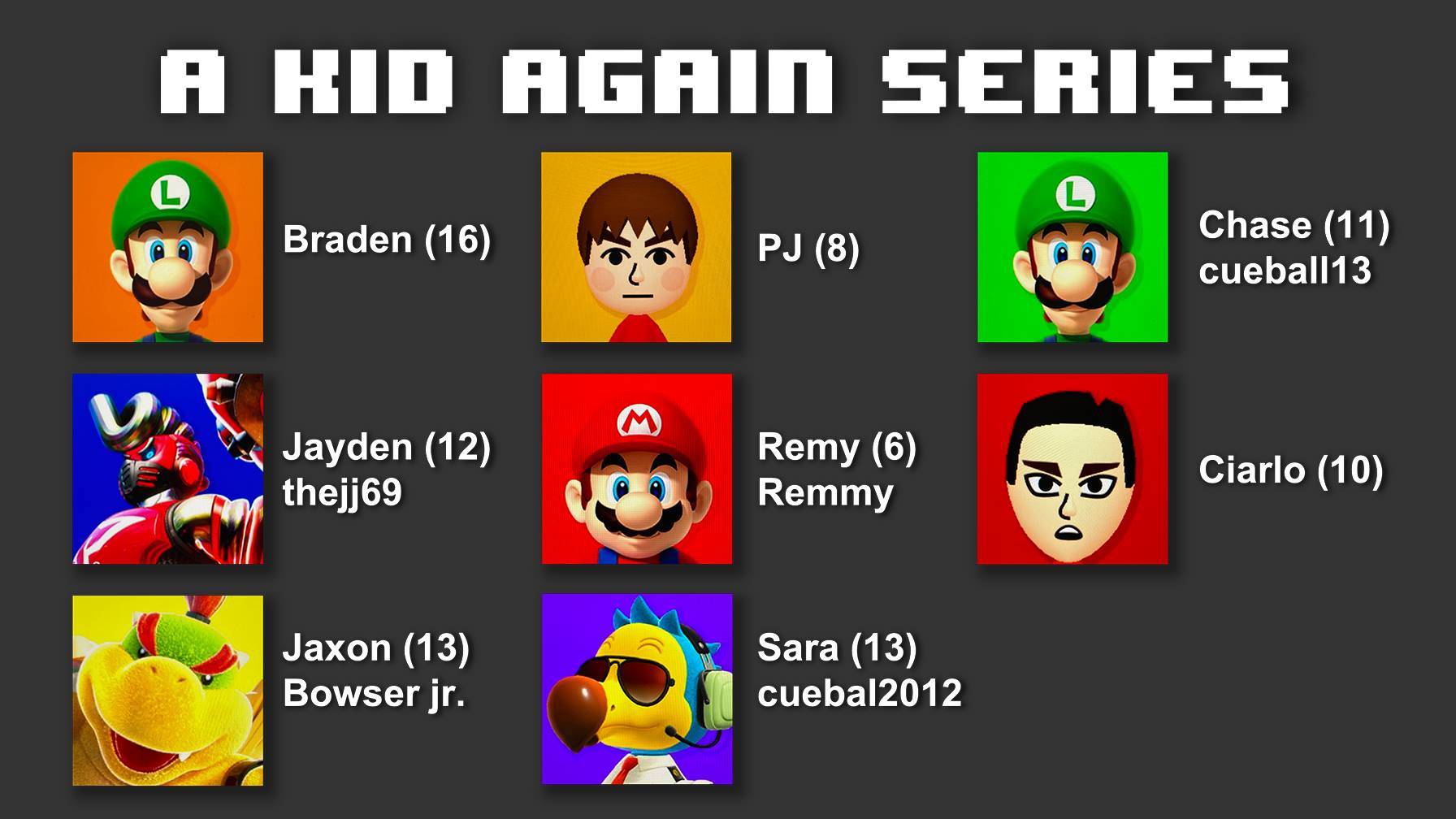 Two of the racers from the 'A Kid Again Series' PJ and Remy are huge Mario fans and had been honing their drifting skills in preparation for the main event…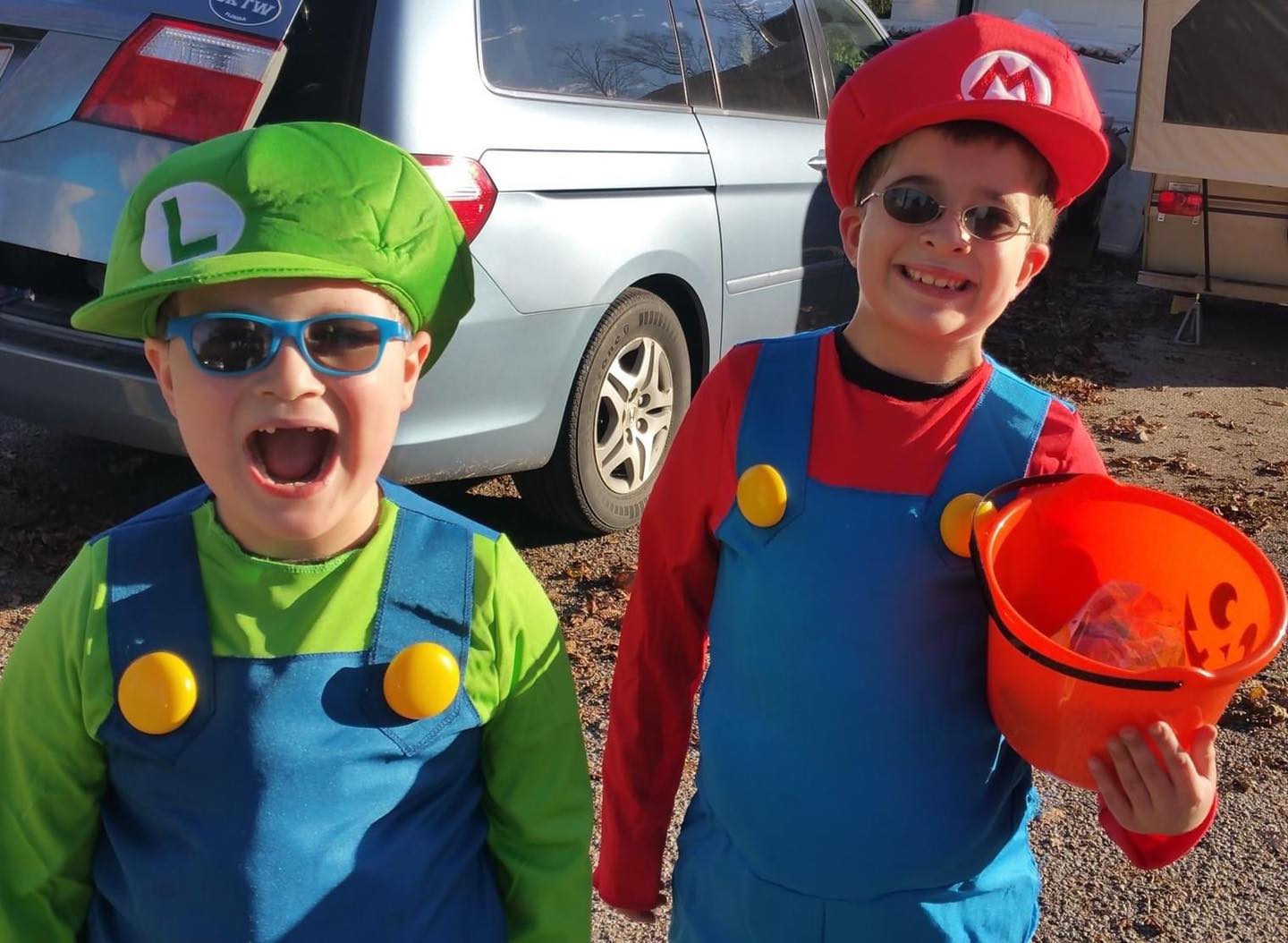 … and Ciarlo had a great time too!
This was moments before this fellow put a whopping on me in Mario Kart 😄; I took it like a champ though! Thank you for the fun time @akidagain and @thedad !! https://t.co/2sP7MjCsId

— Jesse Iwuji (@Jesse_Iwuji) March 18, 2021
Top 5 finishers for 'A Kid Again Series':
1. Bowser jr. (46 points)
2. PJ (34 points)
3. Ciarlo (31 points)
3. jayden (31 points)
5. cueball13 (22 points)
Up next was 'The Dad Kids Series', which featured kids from 'The Dad Gaming' community.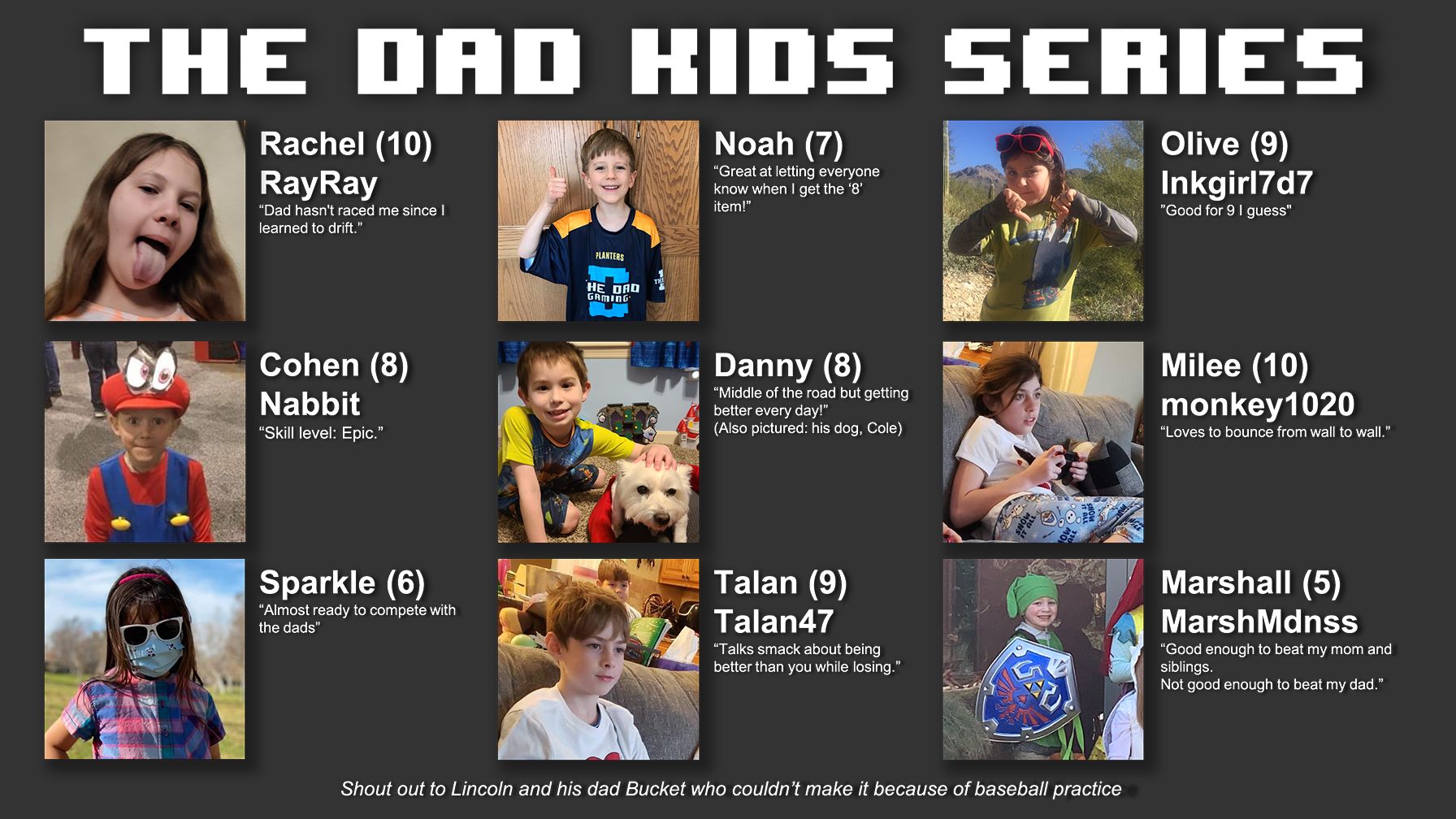 Look how cool these kids are. So much cooler than we'll ever be. And they're fast too!
Top 5 finishers for 'The Dad Kids Series':
1. Rayray (55 points)
2. Inkgirl7d7 (53 points)
3. Nabbit (38 points)
4. MarshMdnss (32 points)
5. jesseiwuji (26 points)
All of the kids from both A Kid Again and The Dad who participated in this event did a fantastic job. Many of them walked away being able to say that they bested a NASCAR driver in a race! They definitely showed Jesse and all of the Twitch viewers what pro Mario Kart racers look like.
Last, but certainly not least, was the 'No Mercy Series' featuring dads (and 12-year-old Mario Kart prodigy Sneakz) from The Dad Gaming community.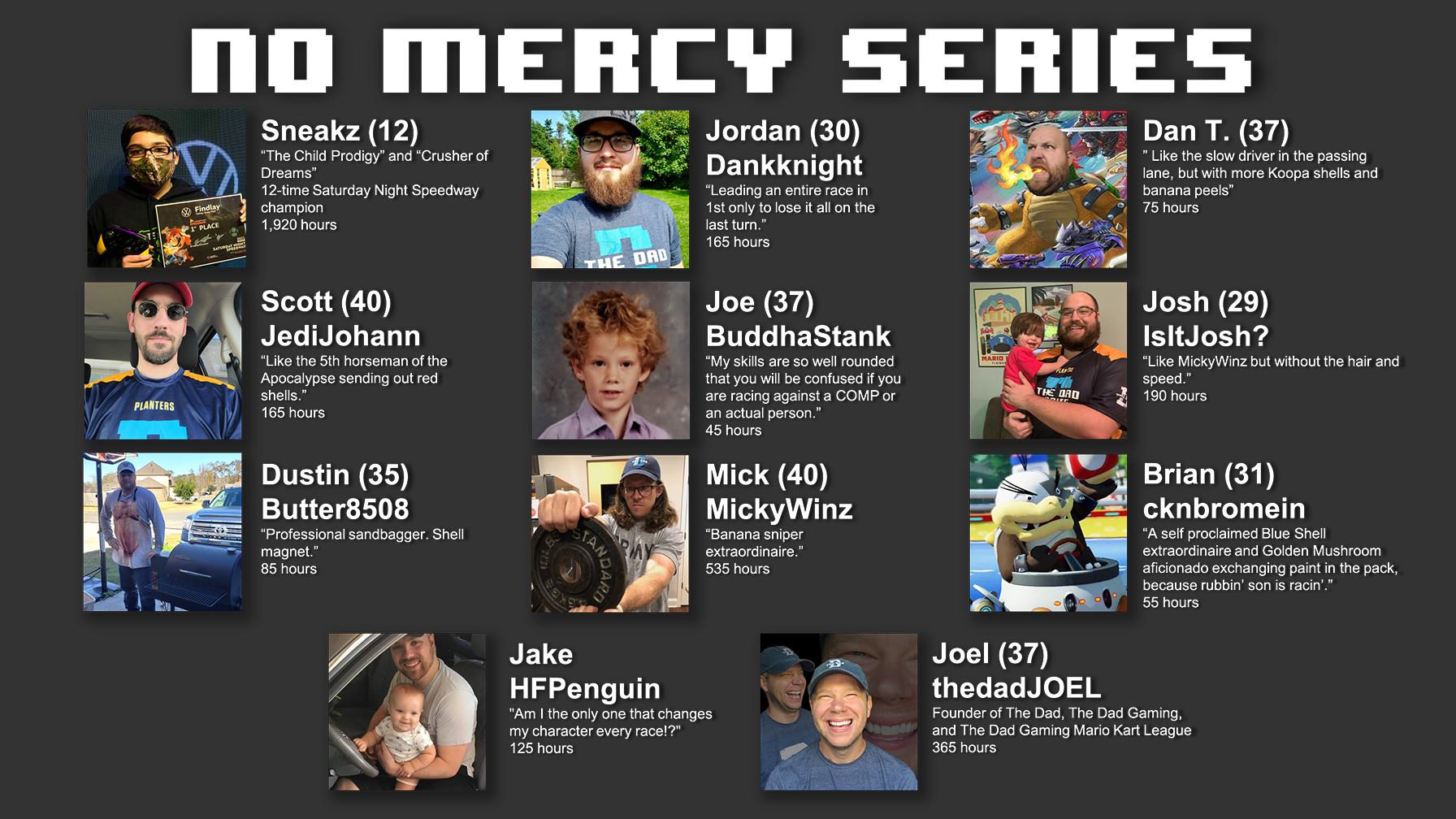 Top 5 finishers for 'No Mercy Series':
1. Sneakz (55 points)
2. HFPenguin (44 points)
3. IsItJosh? (39 points)
3. MickyWinz (39 points)
5. BuDhaSTANK (34 points)
Don't let Joel's charming smile up above fool you. Joel was Jesse's cameraman and pace car for the whole event, but he had absolutely no problem blasting him with literally every single item in the game to keep him on his toes.
Jesse might have been up against some tough competition, but he showed true sportsmanship throughout the races. When Justin asked Jesse if he had any words of wisdom for the kids watching, here's what he had to say.
Overall, the event was a big success and a ton of fun for everyone.  Bringing people together, making a difference, and having a positive impact is what The Dad is all about.
A HUGE THANKS to @Jesse_Iwuji and @thedadgaming and all the participants who donated! You were ALL Fantastic! We had a blast, our kids had a blast. And, we raised money doing GOOD and having fun putting smiles on kids' faces like Ciarlo's who need it so much! #FuelTheAdventure pic.twitter.com/pQJ53iOKON

— A Kid Again (@akidagain) March 19, 2021
Joel had this to say:
"Giving back has always been an important part of The Dad and our community. The values, mission, and goals of A Kid Again are exactly in line with what we're all about. They strive to provide opportunities for every child with a life-threatening condition to be A Kid Again. At The Dad Gaming we're all about family, and using gaming to bond with our kids and create unforgettable memories and experiences. What better way to be a kid again? Proud to help raise money and awareness for this important organization."
A big thank you to A Kid Again, Jesse Iwuji, and everyone who participated!!!
If you'd like to watch the entire Mario Kart Main Event feat. Jesse Iwuji, here's the link to the video at The Dad Gaming – YouTube.
Here is a version of just the highlights:
If you want to find out more about A Kid Again or would like to donate, click here.
And as always, you can follow The Dad Gaming on Facebook, join The Dad Gaming community group, or join The Dad Gaming – Mario Kart group to make sure you don't miss out on awesome events like this in the future.